20
But Who Says So?
The Algorithm We Call 'Consensus'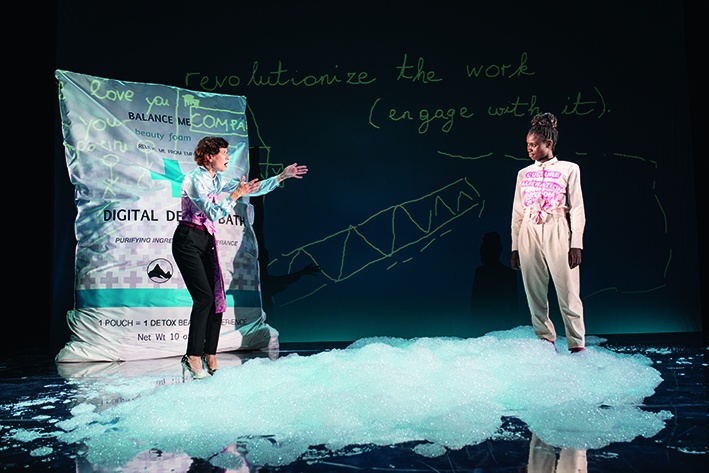 Automation and algorithms are predestined to discriminate: as social processes, they always reproduce the asymmetries that constitute them. Yet the relationship between power and society is not simply a given. For this very reason, the question of the political consensus that is to guide those involved in this negotiation is a central concern of the (leftist) critique of power. As Katharina Hausladen, editor-in-chief of "Texte zur Kunst," argues, this critique shares a peculiar freedom with art: the freedom of aesthetic ambiguation, of raising problems of form.
If the virus were a code, I would not know how to read it. If the pandemic were a metaphor, I could not say what for. Yet the unambiguousness that algorithms in the information-theoretical sense require – the calculability of problems that makes it possible to generate directives for their resolution – is necessarily predicated on identification, and more precisely, on the identification of something as a problem. When the problem is unknown, it cannot be solved. The elimination of ambiguity is what makes directing people's actions possible, and only the emergence of a problem makes changing our behavior a necessity.
Even before the coronavirus crisis hit, critique, or the exercise of judgment, faced the challenge that judging always implies a delimitation and suspension of contingency. The price it inevitably exacts is the "obliteration of the indefinable, of ambiguity and difference": [1] every judgment closes itself off, however open to revision such closure may be, to specific alternatives. Yet it can do so only because our actions are not predetermined – because society, as a product of history, is malleable. In other words, the fact that something might also be different, its contingency, is one prerequisite on which the possibility of disambiguation, and hence of determinacy, rests. It is no coincidence that 'crisis' shares its etymological root with the judgment that assesses it: 'critique.' The crisis that manifests itself in a given historical constellation must be identified, disambiguated, rendered explicit in order to shed light on the openness of history as an object of critique.
Compared to this quasi-natural dialectic of critique – which might be described as a thinking of change in conjunction with an effort to determine what is needed in, for instance, ethical or aesthetic terms, and which applies especially to those critical undertakings that grapple with practices of ambiguation (be it the ambiguation of gender or of ethnic affiliation) – it is primarily the means of production of resistance that are altered by the coronavirus pandemic. Not only in the specific sense that where the freedom of assembly is suspended – and where, by contrast, the failure to be social, though effortless, is considered a virtuous act of solidarity – analog forms of protest (such as demonstrations, car processions, banner actions, etc.) are unthinkable or at least illegalized. This is doubly true of forms of protest that mobilize strategies of disidentification against digital surveillance and punishment. [2] On the contrary, the coronavirus has given an unprecedented boost to digital surveillance (smartphone tracking, body temperature sensors, automated facial recognition, etc.) and targeted disinformation (China has now joined Russia and the US in fielding entire armies of trolls and bots).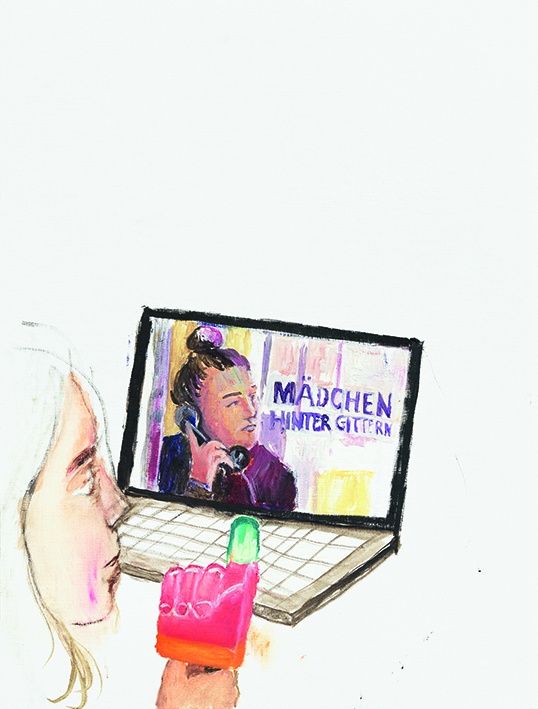 Yet besides this shift toward identificatory measures of control and censorship, which are ostensibly meant to curb the virus but actually serve above all to demonstrate geopolitical power and abet the stigmatization of illness (wearing a face mask may now be socially acceptable, but being COVID-19-positive is not), we may observe a much more fundamental transformation of the means employed in the production of critique, or more properly speaking, of the entire ensemble of economic as well as organizational measures. The crucial question will be whether some of these measures may in the future also be viable and capable of being institutionalized in the fight against the authoritarianism with which repressive policies are being enforced in some countries, including Brazil, China, Iran, and, last but not least, Austria.
I am thinking, for example, of measures such as emergency relief programs for self-employed workers, the placement of homeless people in hotels, protection against eviction for tenants who owe back rent, the evacuation of refugee shelters on Greek islands, or investments into renewable energy sources that would sustain the reduction of global CO2 emissions now precipitated by the brute force of the pandemic. Such policies, in some cases already implemented, might indeed be achievements that acknowledge and respond to the disparate distribution of the coronavirus pandemic's impact (including health inequality, an exacerbation of the hunger crisis, and higher workloads and psychological strain on service-sector workers). Yet this would require a social consensus that reframes the habitual consensus of the disruption as a positive consensus on a critique of domination. Otherwise, the current restrictions, rather than setting in motion the dismantlement of relations of exploitation and discrimination, will merely prepare the ground for the more brutal of such relations to deepen after the coronavirus.
Capable of change only under certain conditions
In his so-called Prison Notebooks (1929–1935), written during some of his almost eleven years as a political prisoner of Benito Mussolini's fascist regime, the socialist and cofounder of the Communist Party of Italy Antonio Gramsci emphasizes that hegemonic dominance, far from being based on coercion and oppression alone, always also depends on conscious as well as unconscious assent and consensus. [3] Unconscious because, even when we do not share a hegemonic consensus or are perhaps even among those oppressed by it, we have internalized certain hegemonic behaviors to such a degree that we shore up that consensus through our actions. The same argument applies to algorithms. Digital assistants, such as Alexa, that evoke the stereotype of the female service worker; infrared-controlled soap dispensers that do not respond to dark skin; a Siri that understands only Oxford English; or polygraph tests administered to determine the credibility of migrants applying for asylum at the border that, by putting these asylum-seekers under stress, make misstatements only more likely: these represent processes of automation based on data that reflect a very specific social consensus. [4] More generally speaking, as the political scientist and founder of The Ethical Tech Society Lorena Jaume-Palasí sums up, they reflect a "sequence of decisions resulting in the programming of a technology that, by virtue of its very design, is predestined to be discriminatory." [5]
In this perspective, the asymmetries provoked by data are asymmetries that already exist in society and are indeed hegemonic within it. They are now also reproduced by technologies that were developed in specific social contexts – for instance, by male Caucasian academics. Yet automation and algorithms are not fated to align with discriminatory practices. They might also be used to identify patterns of inequality and, hence, to control discrimination, as Jaume-Palasí and her colleague concede in a working paper. [6] Still, even then, the problem of standardization that creates differences proves inescapable: "There will always be people who get caught in between, between the categories," [7] she notes. The only possible response to the bias of those who are the majority at a given time, Jaume-Palasí argues, is to keep working on this 'in-between,' to pursue its inclusive involvement. But inclusion, not unlike integration, always presupposes the annexation of an outside to a stable consensus, rather than calling that consensus itself into question. Yet how might one critique an existing dominant order, a prevailing consensus, if not by building consensus? Exactly: there is no other way. Those who do not want to be governed like that (Foucault) must band together to "make [themselves …] independent of the governing," [8] as Gramsci writes. (That is one reason why the New Right, of all factions, sometimes invokes Gramsci, though in a purely instrumental fashion, elevating rhetorical tropes of resistance to the status of unimpeachable first principles.)
The question, though, is how social action can in fact articulate itself as consensual in the present situation. How can the permanent gaze from the inside out – from my homemade filter mask to yours, from the home office into the courtyard, through the porthole of the video conference that connects us to the living rooms and studies of this, rarely: world, more typically only: Northwestern hemisphere – be transformed into a perspective shared by an entire society? In other words, how can the scattered but widely shared experiences of individuals be distilled into a regularity from which directives can be derived that do not amount to a capitalization of the wrong life lived rightly – that are not a matter of the correct consumerist choice or the better product but, in Claude Lefort's terms, aim at the question of the right way of life: the autonomous society? [9] Would not this, too, be a kind of algorithm? Though an algorithm that directs only as much as is needed to safeguard society's openness to alternatives? Not to a single 'alternative' (as envisioned by the right wing), but to the option of alternatives, where this plural is crucial (as alternatives were once synonymous with leftist politics)?
What strikes me as remarkable in this connection is that restraint is the order of the day: dithering, blending in, the call on us not to do, though of course never to do nothing! It does not take a dedicated adherent of the slow movement to observe that far too much of what should not be done is still being done for this to be anything like an end of capitalist exploitation, sexual violence, or racist and, once again, often also anti-Semitic attacks: art institutions try to compensate for canceled exhibitions by having artists produce free content for their websites, exploiting the labor of self-employed workers who are acutely precaritized by the coronavirus crisis as it is; domestic violence is rising at a time of social isolation, even though the number of domestic violence complaints are declining the longer that isolation lasts; and finally, anti-Jewish conspiracy theories related to the coronavirus are circulating, as are ones that fantasize a linkage between illness and migration. A disruption, then, of the numerous and dovetailing exclusions that reproduce dynamic-capitalist, mobile, and extremely unequal societies is always possible only under historically specific conditions. Put another way, the demand for equality can be raised only in taking real inequalities into account. What would those conditions be? Let us take the example of art.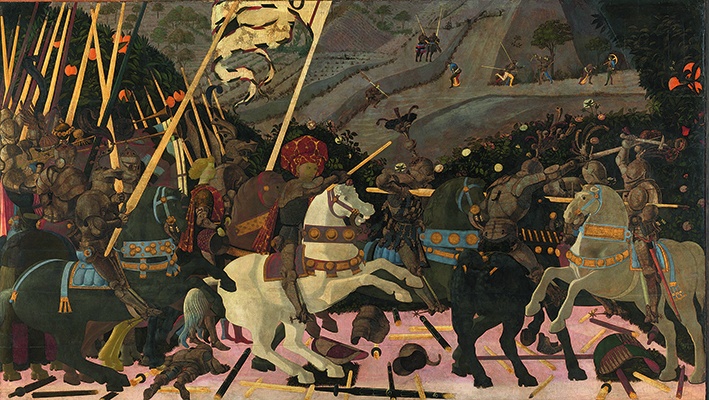 An art of critique
If art is one way of framing and clarifying problems, especially those of form, and even more specifically, "problems of form […] that, fundamentally, one need not have and whose solutions no one else needs," [10] as Ekkehard Knörer has aptly noted, such purposelessness or apparent uselessness might be exactly what is urgently needed for a critique of domination at this juncture – certainly if control over our actions in the authoritative, identity-logical sense is the discursive antagonist. For just as net neutrality does not exist, art does not go without saying; instead, art – when it is made well – draws our attention to the fact that society is not simply a given. Therein, and not in the explicit treatment of political concerns, lies its fundamentally political quality.
Artists lay claim to subjectivity and self-determination, in general and, a fortiori, for art, in the guise of personhood. Now, social media beckon with marketing channels and aesthetic formats for such subjectivity and self-determination, promising performative impact but also requiring a specific artistic or at least aesthetic knowledge on how to achieve that impact. Self-determination and self-optimization tend to go hand in hand in this domain: it is often described as a mistake for an artist to be not quite so present on the social networks. For Juliana Huxtable – a writer, visual artist, model, DJ, member of the artists' collective House of Ladosha, and cofounder of the New York queer party series Shock Value – this presence means visibility not only as an artist but also as an African-American trans woman.
When Lauren Cornell 'discovered' her in 2015 for the triennial at New York's New Museum, which Cornell and Ryan Trecartin were curating, Huxtable was already a celebrity on Instagram, Tumblr, and other social media channels. As her star rose, critics more and more often reduced Huxtable's art to her person – which, one might say, was not surprising given that her work explicitly addresses trans- and post-gender identities and harks back to certain forms of queer expression in performance art (as embodied by Lorenza Böttner, Ashley Hans Scheirl, and the Warhol superstar Mario Montez, among others). [11] Not surprising, but still a problem – one which not only flows from the fixation on everything resembling subjectivity, the bull market in authenticity that has come to define the art market under neoliberal-capitalist conditions, but which is also reflected in the notion of the artist as a subject who utterly dedicates their life to art and perpetually wrestles with their very existence. Not least important, the ineradicable misconception in which the interrelation between artist and art is always already construed as expressive also entrenches the functionalism of artistic production as the psychological relief valve of a commanding authorial figure equipped with both an outsized capacity for suffering and exceptional cognitive faculties.
The force of the semantic shift that has recoded concepts of the left like 'queer' or 'trans' to encompass everything that is in some way 'extreme,' as well as the political neutralization of these through an equally inflationary and identitarian application to whatever remains untapped by the capitalist market economy – "the public consumption of trans right now," [12] as Huxtable puts it – has been especially felt in highly homogeneous and capitalized social contexts, including the world of visual art. Considered through the lens of a critique of representation, then, Huxtable's visibility is arguably an unambiguous win for the LGBTIQ community that should be celebrated rather than disparaged: we should not reflexively hold women* to higher standards than the patriarchal-heterosexist consensus they have to defy in order to achieve visibility and a measure of power. In short, it would be careless to backslide from their conquest of the limelight. The rebound effect of such commodification, however, is that Huxtable's art is reduced to her politics, and the aesthetic legitimacy of queerness reduced to themes and concerns that are subject to market trends.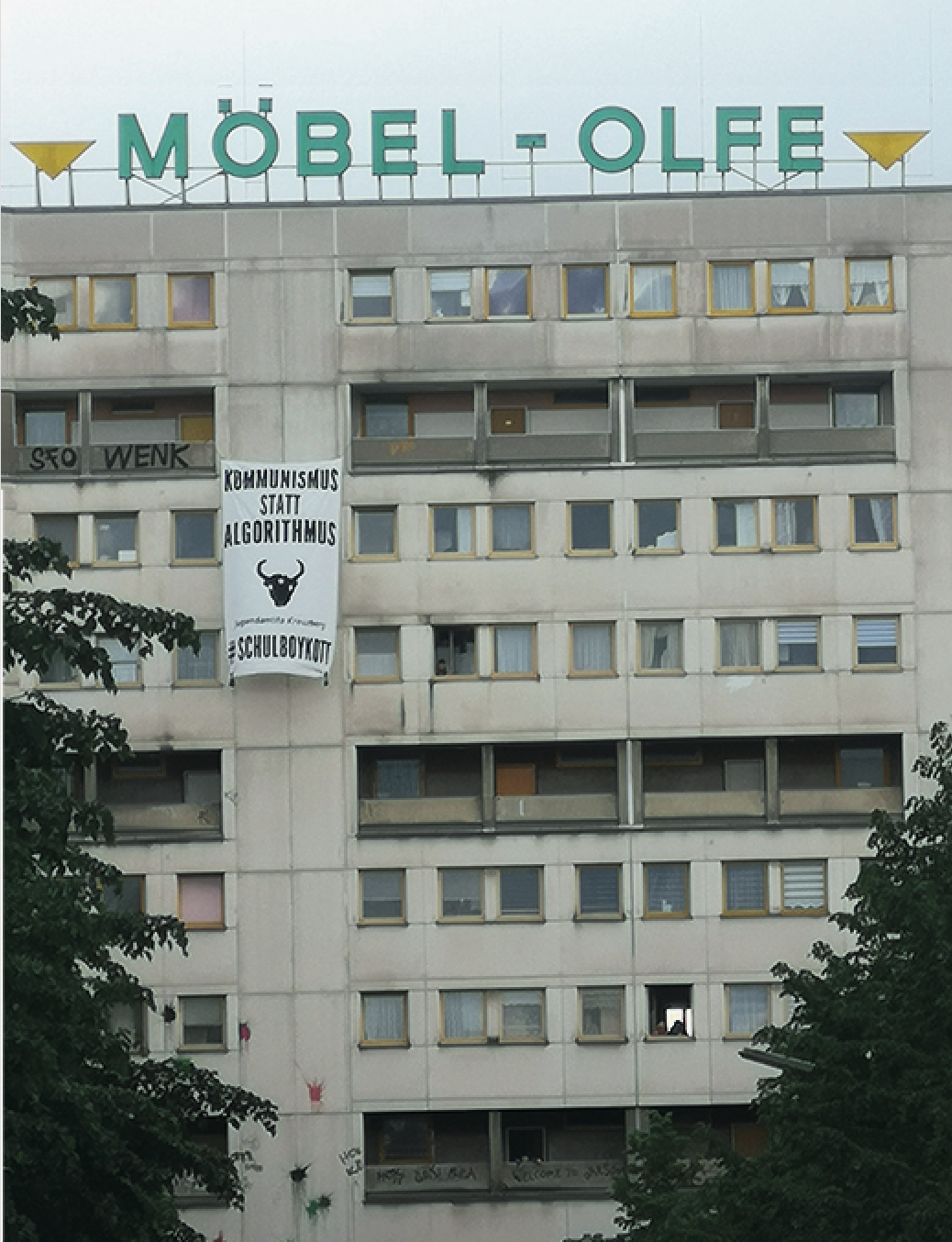 In fact, the aesthetic quality of Huxtable's work, which straddles diverse institutional, public, and media settings, reveals itself most clearly on the interfaces between art and nightlife. That has already been evident in her contributions to the artistic collective House of Ladosha. Founded in 2007 and still active both inside and beyond the white cube, the collective consists of a number of 'Ladoshas' who vogue and rap in performances that recycle New York ballroom culture and (queer) Chicago House, embodiments of the 'black sister' who graces the project's logo like the Medusa of the Versace brand emblem. The musical influence of Missy Elliott and Rihanna is unmistakable. Meanwhile, not only do videos like "B/M/F" (2010) and "Total Domination" (2010) queer the stereotype of male-dominated hip-hop in the style of Drake or Lil Wayne. More to the point, the equally catchy and convertible raps ("Flippy. Nutty. Zesty. Woah / Leather. Kitty. Sexy. Yooo"), delivered over now more hymnal ("Let's Resolve It," 2010), now more repetitive ("Burning Like Paris," 2012) beats, riffs, and vocals, are defined by a symbolic performance of queer family resemblances much more than their literalness as a randomized strand in music history. On the one hand, their sound embodies the availability to queer persons of codes that are popular in the hegemonic sense. On the other hand, their deployment of those codes may well serve to popularize queer-feminist lifestyles. In the case of the House of Ladosha, in other words, 'algorithm' is just another name for the conquest of dominant nexuses (e.g., between body and gender) that allows for a shift of perspective from the hegemonic wrong life to the counter-hegemonic right one and, in doing so, establishes the prerequisites for its embodiment, its performance. (Arca, Frank Ocean, Kelela, Fatima Al Qadiri, Princess Nokia, Yves Tumor, and many others are doing something similar right now.)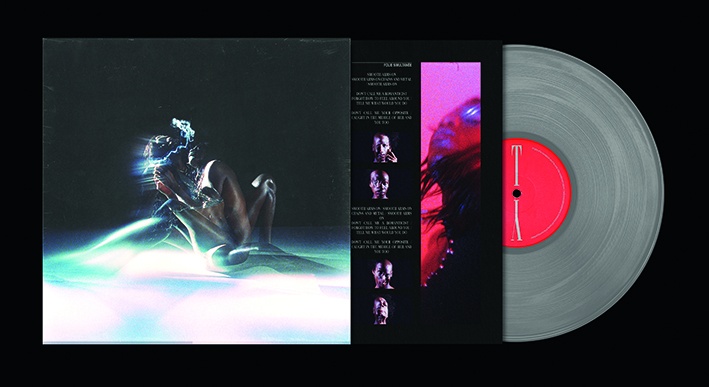 The play with and for such availabilities, the freedom of ambiguation, is a freedom that the practice of critique shares with art. In both, solving problems is a matter not of functionalist control (not even in instances of cybernetic art) but of the identification of responsibilities: of problematization. As noted above, the very identification of something as a problem indicates possible ways of resolving it – and by resolving it, making the solution, which is to say, the desire for the elimination of contradiction and contingency, the problem. It follows, however, that aesthetic ambiguation requires political disambiguation ­vis-à-vis the practices that are to be deemed wrong (because they are, for example, sexist or racist) in a given situation: it is precisely because the contention over hegemonic boundaries is articulated in historically and context-specific ways that the substantial determinations of a counter-hegemonic normativity are likewise not simply a given – they are, perforce, subject to ongoing renegotiation.
At a time of crisis, it is often said, critics must never take a break, and critique must never rest. The coronavirus, in this perspective, is positively predestined to elicit diagnostic meditations on our time. Yet it is not the coronavirus that should be our object. Our interest should be focused instead on the algorithm we call 'consensus.'
Translation: Gerrit Jackson
Notes
| | |
| --- | --- |
| [1] | Ruth Sonderegger, "Von der Theorie zur Haltung. Mit Foucault kritische Theorie machen," in "... wenn die Stunde es zuläßt". Zur Traditionalität und Aktualität kritischer Theorie, eds. Malte Völk et al. (Münster: Westfälisches Dampfboot, 2012), pp. 48–73, quote p. 52. |
| | |
| --- | --- |
| [2] | One example would be so-called 'be water' tactics: in addition to blocking their smartphones, protesters suddenly turn up in unexpected places and nimbly alternate between strategies and forms of protest to elude identification. See Isolde Charim, "Der Futurismus, der unsere Gegenwart ist," Falter, vol. 25, no. 19 (August 28, 2019), p. 9. |
| | |
| --- | --- |
| [3] | See Antonio Gramsci, An Antonio Gramsci Reader: Selected Writings, 1916–1935, ed. David Forgacs (London: Lawrence & Wishart, 2000), pp. 235, 261. |
| | |
| --- | --- |
| [5] | Jaume-Palasí, "Diversität und Algorithmen." |
| | |
| --- | --- |
| [6] | See Lorena Jaume-Palasí and Matthias Spielkamp, "Ethics and Algorithmic Processes for Decision Making and Decision Support," AlgorithmWatch Working Paper no. 2, Berlin 2017, p. 7. |
| | |
| --- | --- |
| [7] | Jaume-Palasí, "Diversität und Algorithmen." |
| | |
| --- | --- |
| [8] | Gramsci, An Antonio Gramsci Reader, p. 196. |
| | |
| --- | --- |
| [9] | See Ulrich Rödel, Claude Lefort, and Cornelius Castoriadis, eds., Autonome Gesellschaft und libertäre Demokratie (Frankfurt am Main: Suhrkamp, 1990). In it, Lefort argues that the question of how autonomous subjects form a community for the purpose of the "institution of the social" (p. 89) is the central "question of democracy" (p. 281). |
| | |
| --- | --- |
| [11] | Besides making poster series that quote LGBTIQ protest actions, Huxtable poses in drag (her roles include a cow, a fantasy bat, and a mermaid-like creature) for her photographs and distorts her voice during her performances to produce a non-gender-specific timbre. |
| | |
| --- | --- |
| [12] | Juliana Huxtable, "Juliana Huxtable: In Conversation with Jarrett Ernest," SFAQ, March 9, 2016, http://sfaq.us/2016/03/juliana-huxtable-in-conversation-with-jarrett-earnest/. On another occasion, Huxtable has defined this "consumption" more precisely as a categorization of trans* persons "as if they are a representation of [...] extreme body modification and it's the same thing as [...] someone who's covered in tattoos or has 50,000 piercings." Juliana Huxtable, panelist, "Transgender in the Mainstream," panel discussion, Art Basel Miami Beach, December 5, 2015, https://www.youtube.com/watch?v=zsHXmS1jJYE, 22:53-23:04. |