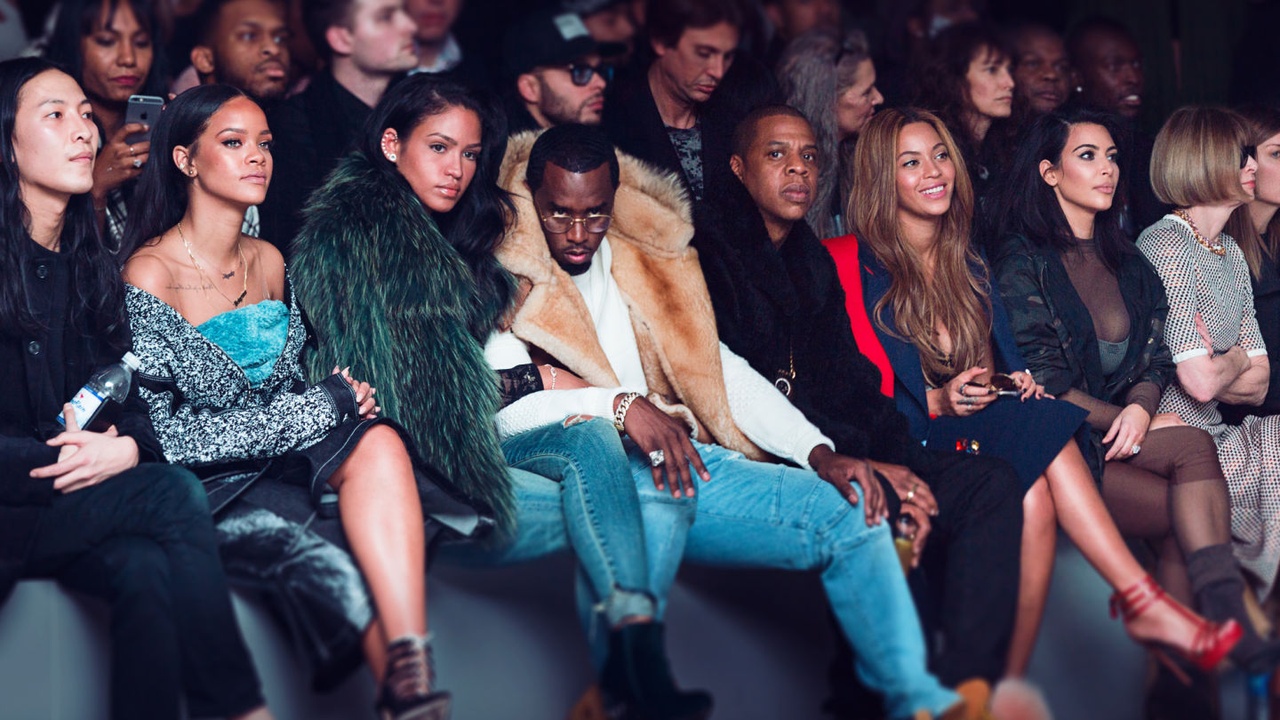 #WangRihCassPuffJayBeyKimAnna front row at Yeezy Season 1 Show, 2015
Once the domain reserved for top tier fashion editors, buyers, and the wealthiest, most loyal patrons, the runway show has been dramatically abstracted in recent years: whether Yeezy's stadium-size presentation at NYC's Madison Square Garden, Burberry's "see now, buy now" live-streamed runway, or Chanel's pointedly non-hierarchical "front row only" at Paris Fashion Week this spring, the défilé de mode is no longer a site for defining valences of power within fashion's elitist flock.
But given this is an industry traditionally structured around the exclusivity principle, what strategies are brands now employing (and reciprocally, their wearers now responding to) as the industry evolves? Here, Natasha Stagg, writer and editor at "V" and "VMAN", considers how fashion is reflecting the anxieties and new freedoms of a transitioning system.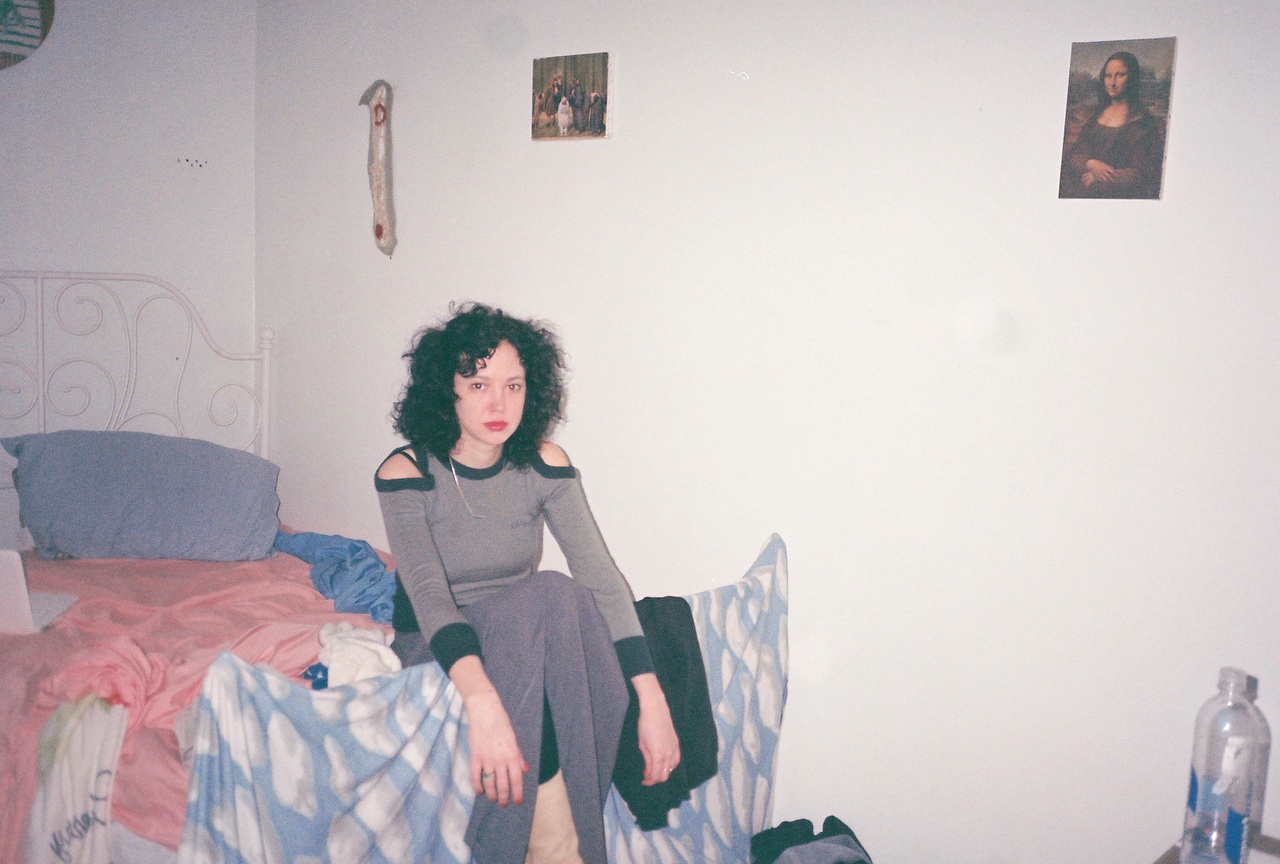 This year, another attempt at a funny, insightful film about the fashion world flopped. "­Zoolander 2" – Ben Stiller's self-aware look at the celebrity-obsessed world that "Zoolander" sort of predicted – was just a little too close to the real thing, perhaps. Not too real, really, but in bed with reality, featuring too many guest stars from the world it poked fun at. In this, there was a miscalculation: no one ever wants the whole story spelled out. Understanding why we desire – which, in a fashion context, can mean confronting the bleakly market-driven mechanisms by which trends are created – dissolves the longevity of this want. Rather, the fashion world likes its films like it likes its fashion shows: a parade of impenetrable madness an arm's length away at least. We like our desires to be made complex by fashion, and vice versa. And all the better if said desire is driven to desperation. Is it any surprise that time and again, creative directors are quoted citing "Grey Gardens" or "Gummo" or "Female Trouble" as inspiring their collections? Or that appearing among their top fashion icons are, unfailingly, the female leads in "Basic Instinct," "Taxi Driver," and "Lolita" – which is to say serial killers, prostitutes, and compromised girls? This is because discomfort, that tiny twist of moral perception that snags at one's compass, induces deep-seated desire. Women on the edge, in film and in fashion, stand in for impulsiveness, which is the goal of commerce. Meanwhile, we want, and we display our wants, and we self-flagellate for wanting. Fashion is the portrayal of this cycle. We know that we're wrong to desire new clothes at all, but the desire persists. Eventually, the very same impulsive behavior that fashion inspires is its own icky inspiration.
That's where pseudo-celebrity and social media come in, adding scales to the ouroboros that is consumerism. But fashion isn't simply history repeating itself. It is a study of history, and of identity found in repetition. The most insecure of any art form, fashion, with a sideways glance, takes into account every judgment being made and makes judgments of its own, recording the peaks and valleys of culture production. It is passive-aggressive. Designers love to acknowledge their own disaffectedness, and at the same time, their self-imposed insulation from negative press. By design, fashion is elitist, and therefore will always necessarily be ugly – and hypocritical. But this inability to resolve into some moral right or wrong is what makes it so irresistible. .. class:: image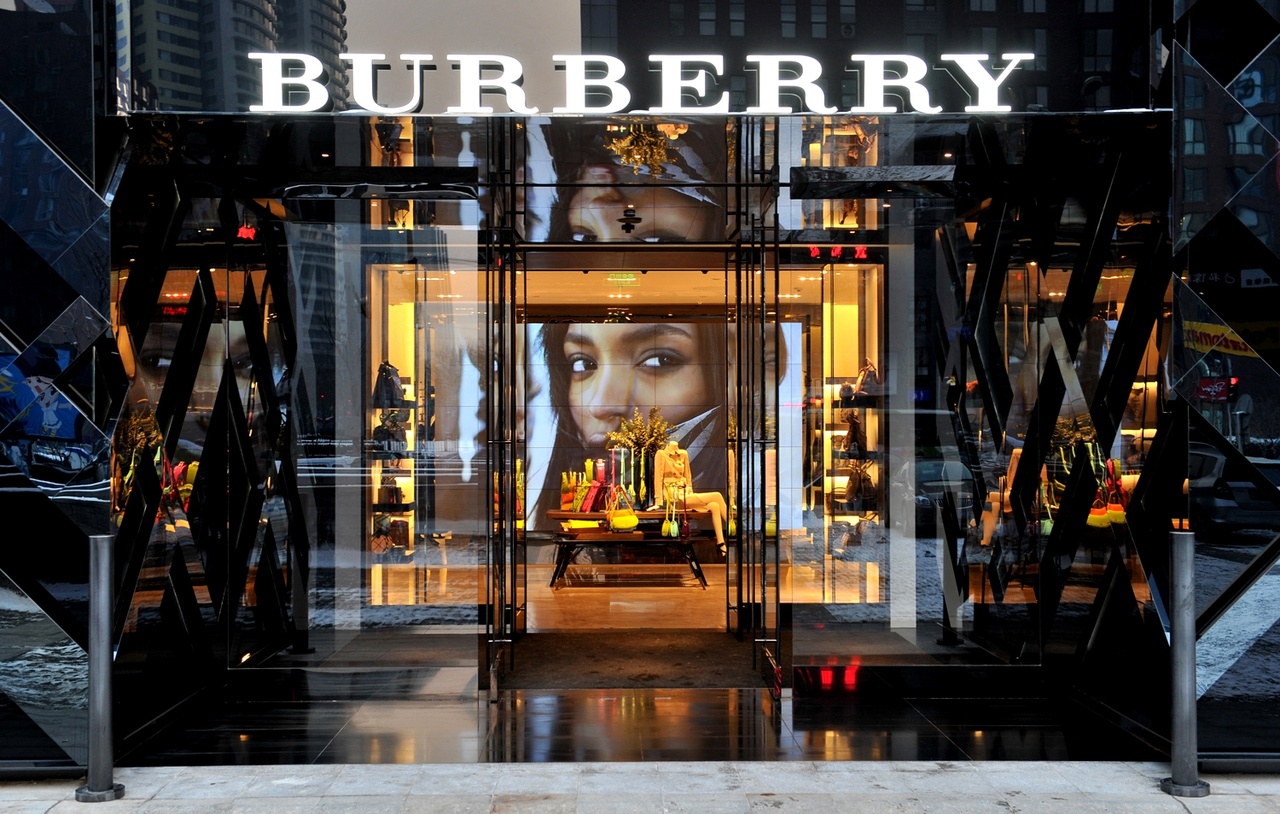 1. Show
The runway show is aggressively isolating. It's always been that way, and that was always part of the point. In the 1800s, a fashion "parade" was a presentation put on for the press and the buyers: a sociological apparatus built around the promise of exclusivity. The shows were, in a sense, created as a presentation of hierarchy. Only the invited could see the clothing first, as it was being offered to them exclusively, in return for a better chance of placement both in the media and in stores.
But the fashion show has drastically changed since its beginnings, and the validity of its original purpose has diminished greatly. Among the most significant shifts is who now appears on top of said hierarchy. Attend any runway event today in one of fashion's capitals and witness for yourself those guests, once solidly seated in the front row, outraged at being assigned a place two or three rows back, behind celebrities and "bloggers." In turn, the importance of attendance is increasingly being questioned: "Is our presence now simply a demonstration of support?," ask those in the tiers behind first. For industry outlets such as Women's Wear Daily the most attention, this past season, was paid to brands that made their online projections instantly shoppable. Even Vogue, for its part, has produced a tiny red handbag icon that now appears beside any slideshow on its site, hyperlinking the given collection. Which begs the question: what, if anything, is being offered to the show-goers that is not also offered to the millions of people who can watch the remediation of the show in real time? As Robert Altman's satirical look at the fashion world, "Ready to Wear," noted in 1994 with its all-nude runway scene, we are there to see, up close, the emperor's new clothes. But mostly we are there to say that we were there (and to feign annoyance behind a celebrity, knowing that this expression might end up in a paparazzi-style image of the front row).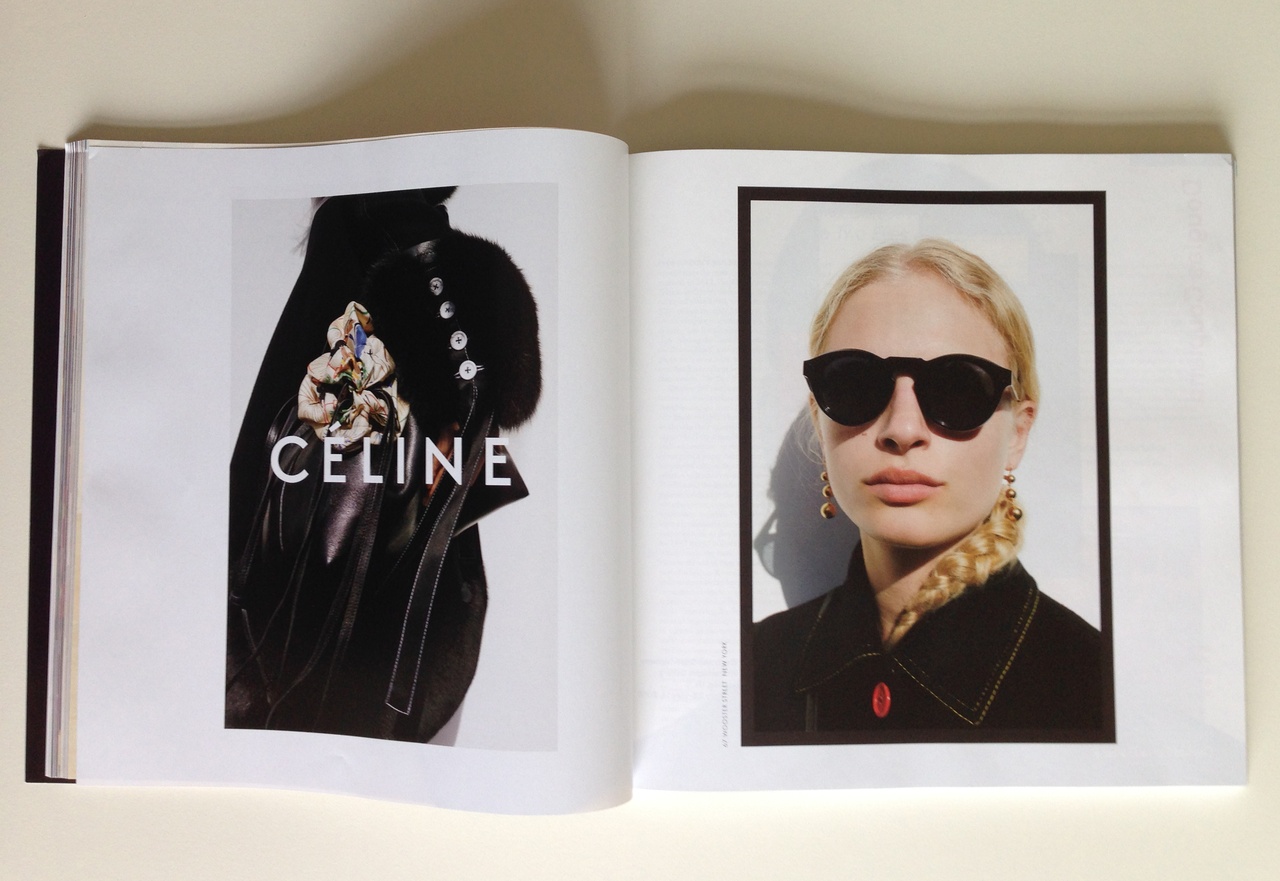 But if attending a show were merely a statement of allegiance to a brand, or soon will be, why wouldn't every creative director then opt to make the show open to the public, like ­Givenchy by Riccardo Tisci's first New York show – or gigantic, like Kanye West's Madison Square Garden event for Yeezy Season 3, Hedi Slimane's Los Angeles Palladium show, or a Karl Lagerfeld Chanel destination presentation? One answer: no crowd that big would come to a catwalk with a less sensational leader. So, if the fanfare is too difficult to achieve for a brand that is, instead of a spectacle, viable, why not do away with the show's seats altogether? Many brands are heading in that direction, slowly, by promoting Periscoped and Snapchatted looks at the collection before it even exits the backstage area, staging a show for online viewers only by sending VR headsets for iPhones as invitations, and offering the runway collection for online shoppers immediately after it emerges, instead of an entire season later, surpassing the brick-and-mortar buyers completely. Runway shows have been live-streamed on and off since the '90s, but every season, some type of "innovation" is announced, wherein high fashion is purported to be even more within reach – a paradox: the promise of access to a world that is nothing if not elite.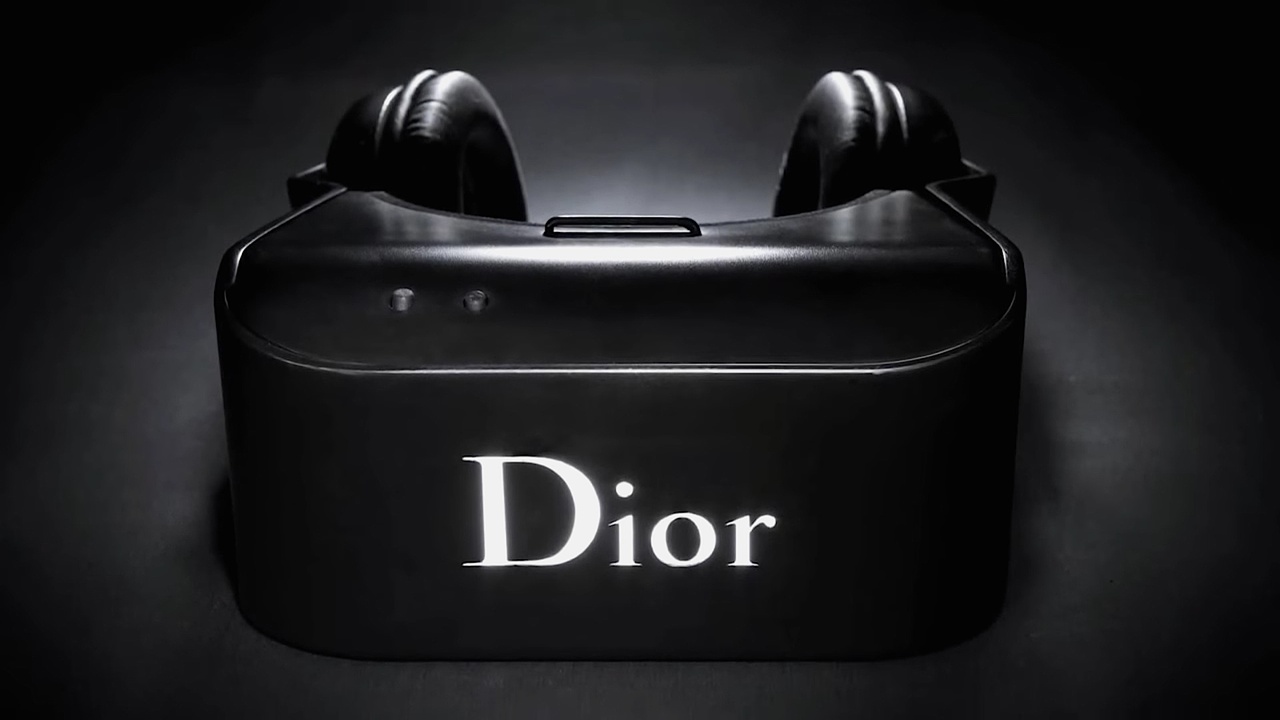 3. Shopping
Meanwhile, new-commerce compliant brands seem equally apathetic about this evolving process of promotion. Less an excited embrace than an Is this what you want? Fine; a doing away with the careful attention to the strange artificiality that is fashion: each season, a team is tasked with recreating an imagined essence, another part of a brand's perfumed heritage. The runway show can be likened to the outrageous angel wings seen on those catalogue models lucky enough to be crowned Victoria's Secret Angels during the lingerie brand's own Christmastime catwalk show. The wings are never for sale. And in fact, much of a luxury brand's runway collections are not for sale, either.
The moment a brand's real desire to be bought is exposed, the story unravels. What Burberry's strategy is missing is that most glamorous of statements: false confidence. Rather, they have so much confidence in the strength of their brand that they have no reservations about risking the solvency of its sign value. Just after the "see now, buy now" shows premiered, the question on everyone's mind wasn't How can I get those clothes? but, how well did the plan work? The sales statistics were brought into focus. The strategy had to fail, then: were there to be no scandal in the numbers, no one would care; and were the numbers to indeed be bad, this outcome would hurt business. Burberry's "shop the runway" model promises "exclusiveness," justifying this verbiage by giving customers (via live stream and Twitter) a limited time to buy, before ­everyone else has in-store access. But a privileged or advanced shopping time slot is generally not how fashion defines "exclusive." For better or worse, luxury is still only as luxurious as it is unreachable, by way of cost, self-selected offer, and brand status. And that status, as decided by the rest of the world, hinges on a ratio of confidence to solvency – or in other words, a level of risk x real desperation. Even if the fashion world is headed in the direction Burberry has flaunted, Burberry and the rest (like J. W. Anderson's live stream on gay hookup app Grindr) are, at the moment, the case studies. They could actually fail by giving VIP access to everyone – rendering no one very important at all.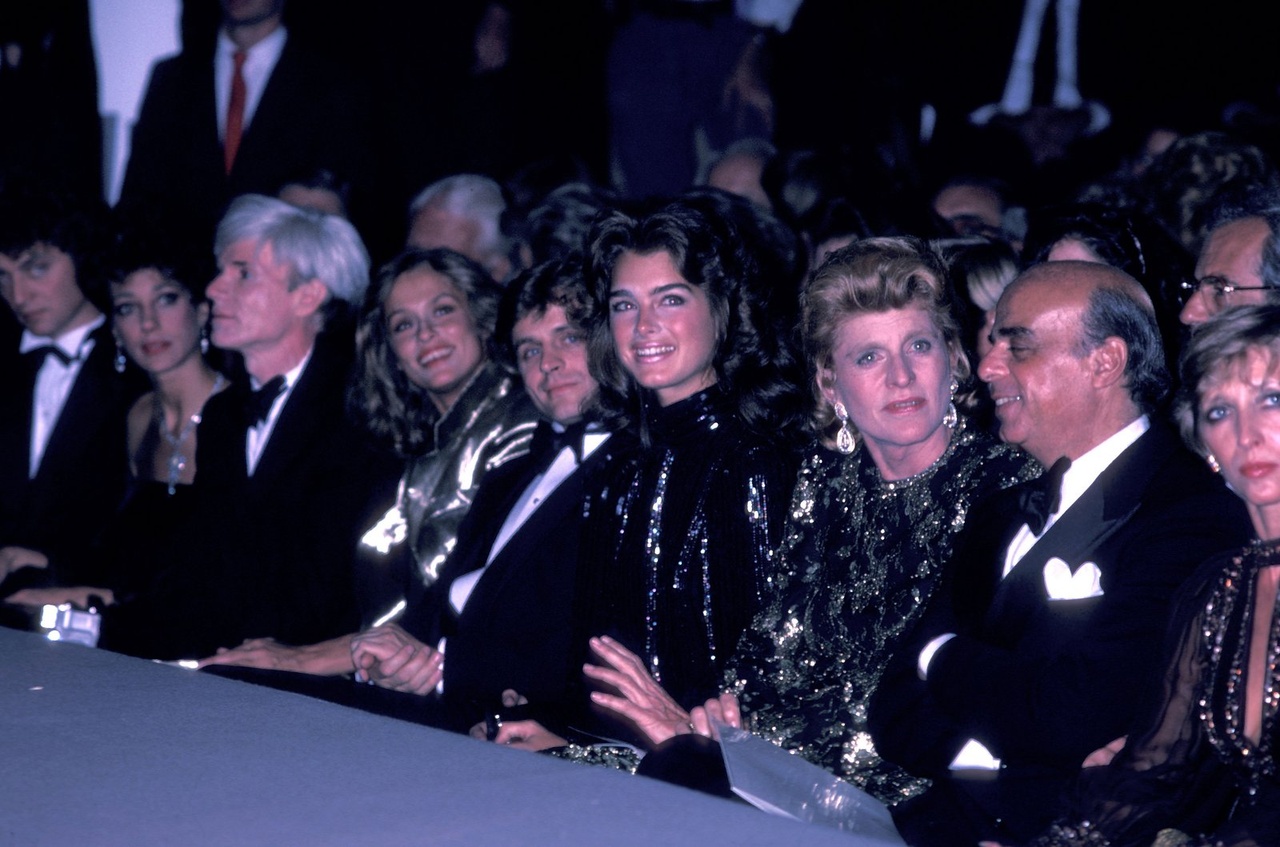 4. Style
But at the core of big brand plans for infiltrating online shopping, a self-aware human center can be detected – or at least some material base. Branding (including anti-branding branding) is essential to online shoppers, because it is difficult to find value in an image of a product on a screen unless it very clearly speaks of its luxury provenance. What's trending now is at once a reprise of late-'90s logo-mania, like Louis Vuitton and Gucci symbols, which are back on bags in a big way, and a continuation of the anti-capitalist reaction to it, like chalky, drawn-on Chanel logos and Adbusters-ish faked brand-alliances, like Hood By Air's Paramount Pictures mock-up and Vetements's sweat suits with phony Champion logos. Maison Martin Margiela – the house founded in 1988 that, by attaching a plain white tag inside garments with four thick white stitches (easily seen on the outside), basically invented anti-brand branding – is, not surprisingly, by far the biggest influence on today's runway scene.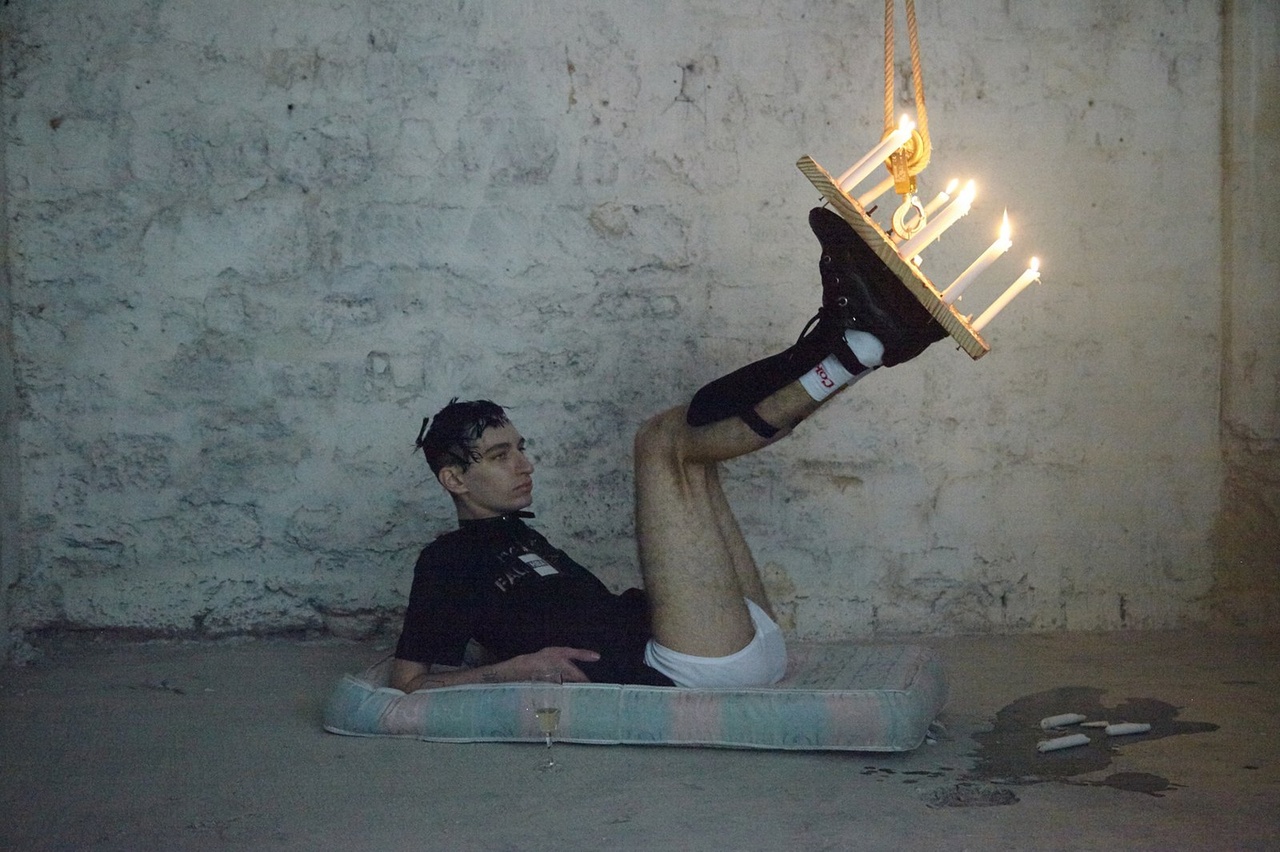 The big nods that designers are giving to deconstruction and sportswear are nods, too, to what often attracts a bigger crowd of paparazzi-like photographers during fashion week. Meanwhile, the street style phenomenon, driven to its peak in the '00s by blogs such as the "Sartorialist," is by now regarded almost as a joke: the literal posers outside of fashion shows are like the rodeo clowns of fashion week, ostensibly not popular or dedicated enough to enter the ring – they appear desperate. Fashion that transports a consumer eager for innovation must place that uncomfortably desperate feeling, a waggling tongue, into its cheek. It must reflect the unease of society, as did the small-town metal fans in "Gummo," the upper-crust outcasts in "Grey Gardens," or the fame-hungry high school dropouts in "Female Trouble." And as Margiela did, by constructing garments from everyday objects, or as Jean-Paul Gaultier does, by placing the inside materials on something's outside, it must see the way things are.
5. Self
And what defines our time, generally? We are celebrity-obsessed and yet all celebrity candidates; we are being surveyed and surveilled, our opinions exploited via our own narcissistic social media outputs; we are afraid of attacks and paranoid about the ways these attacks are being explained to us; we are, as always, hoping to appear sexier than we feel, and in some cases, we can manipulate our images into the ones we want them to be.
The runways are reflecting at least the self-image dysmorphia part. Stories of rebuilding a self: from the BDSM accessories and sports-inspired prints of Shayne Oliver (Hood By Air), who has hinted at the pains of growing up gay and black in New York, to the acid-wash denim and screen-printed puffers recalling a uniquely revolutionary '80s–'90s by the Russian designer Gosha Rubchinskiy and the Georgian Demna Gvasalia (Vetements and Balenciaga). These are lines that reference memories of masculinity uncomfortably out of reach: competition and patriotism that were, to the designers in their youth, expected and intimidating. What they create is not active wear made for gym use, but sports-influenced eveningwear, with nods to the uniforms of sponsored/professional teams. It's up to us to imagine what game is being played. Many a style writer has quickly linked the rise in wearable tech and sporty attire to an intensifying surveillance state – with runways providing the masses with armor to protect from a pervasive government eye. But high fashion has never truly been where a practical item is unveiled.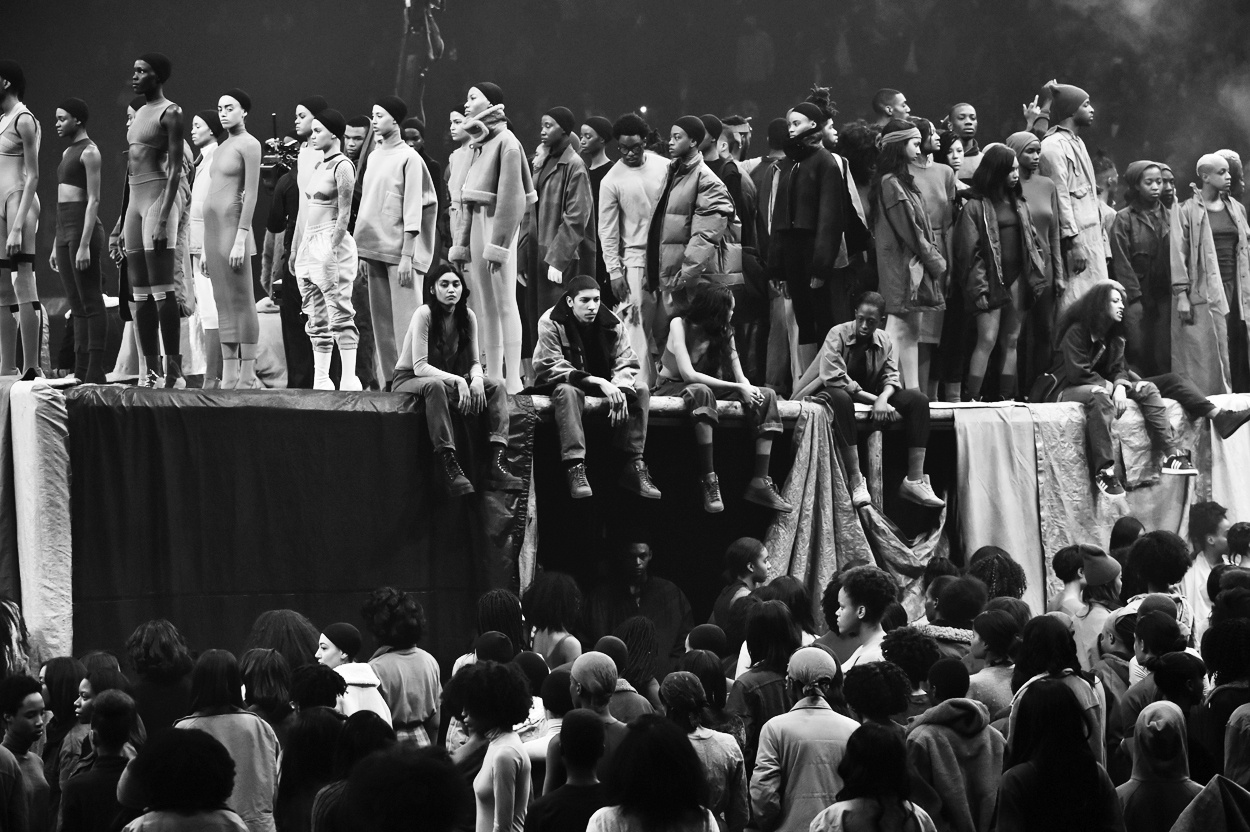 More than anything, runways reflect, in funny and fun and exquisite ways, us – just as we are. A stronger argument for the growing number of sportswear-inspired lines might be the popular rise in both exhibitionist gym enthusiasts and their viewerships as reality TV and social media have made the act of working out a much more familiar enterprise: the sweaty routines are sexy because they effect vulnerability and involve tight clothing. People "like" gym selfies. The equipment seen in them isn't new, but the access they represent is. And these sexy gym photos are surreal: makeup is pristine and exercise looks easy (defeating the purpose of exercise, we can assume). I asked my Facebook friends the garment they most often saw on Instagram that they never saw in person, and the overwhelming response was "waist trainers." So when, at DKNY's last runway show, I noticed that the collection looked sporty, yet cinched, I thought of social media celebrities working out. The reviews used words like "utilitarian" and "New York '90s street style" – not incorrectly, in the context of high fashion. But off the runway, in the real world, a silk dress with thick laces looks more couture than varsity. It is, if done right, an inside joke about the way sports and uniforms – a symbolic absence of individuality – make us, the fashion victims, feel. Memories of trying to fit in, perhaps, as someone more interested in art than in competitive athletics, comingle with the classic reactions to a soft silhouette. Fashion, unlike painting or sculpture, can't stray too far from the body if it wants to make an impact in its designated venue (the stores). A designer cannot completely forgo evoking feelings of sexual desire, at least in one audience, if their aim is marketability. And in sexiness there is inherent competition, too.
6. Sex
Sex sells. "The greatest intensity of sensual passion," as Freud said, "will bring with it the highest valuation of the object." Our sexual desires, intensified by our insecurities, conflate easily with shopping urges. The mind steps from loss to want, from depression to unrequited love. Sex itself is a fetishistic act. It makes interesting the banal, by way of desperation. When clothing is sexy, it straddles the line between desperate and desiring, one only slightly more insane than the other. So, the fashion world – the industry, the fans, and the clothing itself – is crazy and desperate. It loves a crazy, desperate portrayal, on the runway and in film. I'm curious to see how Nicolas Winding Refn's horror movie "The Neon Demon" – which pits models, photographers, and makeup artists against the not-yet-cynical fashion wannabes – does in the box office. It's as campy as any fashion favorite, and its very theme is desperation. But is it, like "Zoolander 2", too close to home? Conversely, it may pull too few real fashion jabs to blow out that same all-too-obvious mark. But then again, the line between fabulous and tragic in the fashion world is very, very fine: as fine as the thread in an emperor's robes.