190
(POST-)EMPIRE STATE OF MIND
Emily Segal on Cat Marnell's "How to Murder Your Life"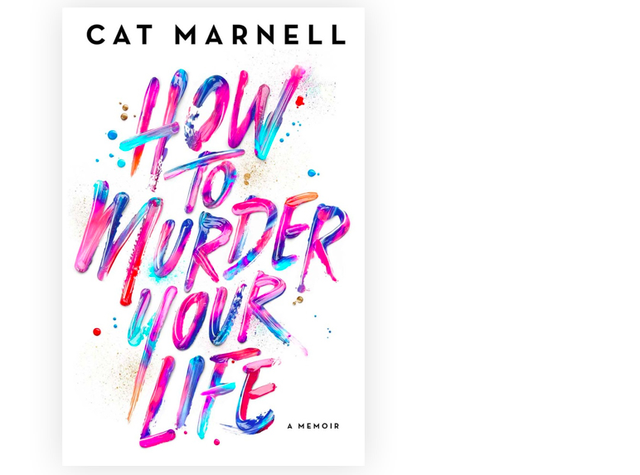 Here, New York/Berlin artist, brand-consultant, and cofounder of the trend forecasting group K-HOLE, Emily Segal gives her take on the new memoir by the ex-Condé Nast, ex-XoJane, New York beauty-blogger Cat Marnell, finding, in this TMI-account of post-millennial (post-digital, post-Gawker) media culture, a new proposition as to who and what we might take to be feminist now.
Overclocking is the configuration of computer hardware components to operate faster than certified by the original manufacturer, with 'faster' specified as clock frequency in megahertz (MHz) or gigahertz (GHz). Commonly operating voltage is also increased to maintain a component's operational stability at accelerated speeds. However, semiconductor devices operated at higher frequencies and voltages generate additional heat, so most overclocking attempts increase power consumption and heat. An overclocked device may be unreliable or fail completely if the additional heat load is not removed or power delivery components cannot meet increased power demands. Many device warranties state that overclocking and/or over-specification voids any warranty. -- Wikipedia
In 2011, the legendary magazine editor Jane Pratt began hiring for her new web-based platform. She was looking for an "unhealthy health writer," and a person to write about drugs, most likely a girl version of someone like Hamilton Morris at Vice. Cat Marnell, a self-described Condé Nast dropout (she had been an intern at Teen Vogue and Glamour, and a beauty assistant at the now-defunct Lucky), fit the bill. In Marnell's new memoir, "How to Murder Your Life" (HTMYL), she describes herself during the period before she took the job: a sort-of-recovering addict in her grandma's basement in a "nest of blogging manuals, wanting to weave a noose out of my own hair extensions and hang myself." She got the gig, moved back to New York, and started working for Pratt's site, XoJane.com, as the founding beauty editor. The photos accompanying Marnell's articles show a tiny luminous blonde with tons of black eyeliner, neon rosaries around her neck, and (sometimes) lipstick smeared all over her face.
[1]
As such, Marnell was the living antidote to the prevailing beauty archetype at the time – what her former boss, Lucky beauty editor Jean Godfrey-June, in her own memoir, had named "The Simone": "an imaginary, dewy, health-exuding French girl […] maybe nineteen, spends a lot of her time naked in spa-like settings, and when she speaks she purses her plummy, puffy lips to say the word pure – or, because she's French, it comes out 'puuurrrrh.' Simone is why there's French on the back of the Origins bottle, the Shiseido compact, and the Maybelline lip pencil […]" [2]
Marnell, by contrast, wrote copy that recounted her adventures on angel dust, roaming around downtown New York with a post Dash Snow crew of graffiti writers, dressed in "full-on homicide-victim chic in a […] minidress covered in laser-cut stab holes and fake bloodstains." Her posts – variously celebrating her drug use ("The Art of Crack-ttractiveness," May 2011) or denouncing it ("Self Sabotage in a Bottle," September 2011) – were, either way, extremely far from Simone's ideal of self-care. Marnell, a self-described former student of "Sleeping Pill College of Tanning Bed University," was not the model of 2nd/3rd/4th wave feminism that the educated, aspirational, self-possessed millennial woman was supposed to be. She was a nightmare privileged white girl ("if you're grossed out by white girl privilege – who isn't? – get out now," she advises at the start of "HTMYL") whose modulations (of high and low, normal and abnormal, healthy and unhealthy) were all out of whack.
Two days after the death of Whitney Houston, Marnell published a piece framing Houston's addiction-addled personal life as far more universal than most people liked to assume. The post went viral. "When Whitney died, I wasn't surprised. Women are using drugs all around you, and I'm one of them," she wrote. "Now why am I not allowed to talk about it again? […] Is it because I'm not committed to 'recovery' or a life or sobriety? Why does a person have to have resolved their drug issues in order to be allowed to write about them? Can't a writer be conflicted?" [3]
Marnell regularly raged against the publication that employed her; part of what she was hired to do was to "be herself" in public. But in the media blitz that followed her high-profile exit from the site – Pratt ultimately deemed Marnell's drug use untenable – she trashed XoJane in the press. She repents for this slightly in "HTMYL," saying it was despicable behavior, "but because it was an online spectacle, I got rewarded for it […] That's the internet, right?" Her book proposal, which sold for $500,000, leaked on Gawker, and in the three years that followed, Marnell withdrew from public life. The book reveals she attempted suicide and overdosed on heroin in that interval, and only actually began writing "How to Murder Your Life" on the day it was due, from a rehab clinic in Thailand.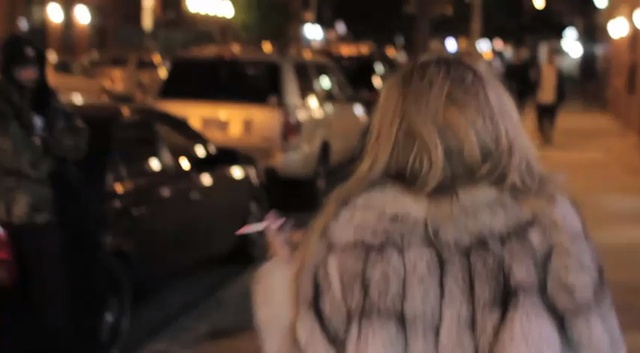 Cat Marnell in Team Facelift's "Heart Attack," 2010
Many people were compelled by Cat Marnell because she was a trainwreck; I loved her for breaking taboos in her writing, acting like a celebrity, and scaring the shit out of me. One scene that stuck, from her short-lived "Amphetamine Logic" column, which ran in Vice after she left XoJane, was Marnell with her intern in the Lucky fashion closet, yelling that her Hanky Panky thong was falling off her ass while her hair extensions came off in clumps. "My THONG, dude! I am too emaciated for it. It feels like it's gonna slip down to my ankles." [4] Was she bragging? Was it a catastrophe? The hypervivid quality of her character aligned with what she once told Vice: "I got more attention than other people. It's like the same term they use to describe narcissistic people, which is 'conspicuous existence' and it's the same thing on speed. You have a conspicuous existence. I have never not been on speed since. If anything, that's what you are addicted to: you become a little more special than other people." [5]
At the time these articles came out, I was also a girl in New York on tons of Adderall, wondering if my insomnia was a form of resistance while I waited for ham-egg-and-cheeses at 5am Chinatown bodegas. I was starving because I would start drinking after work without having dinner, wake up roaring before sunrise, and watch movies on Xanax till the workday began. And even as I started to feel my pharmaceutical support break down/dissolve around the edges, I wondered if my drug use was brain doping, addiction, or both. It's true that speed-induced sleep deprivation disorganizes you emotionally, as Cat reminds us in a 2012 essay called "The Cockroach and the Cokehead."
Still, I couldn't help but wonder: Wasn't it possible that being smarter could actually make you smarter? Maybe even problematic smart-drug use would end up being non-zero-sum. Marnell represented a breach in the fake binary between sickness and work, because work drugs had been invented, and they were all around us. She was an addict, but she was brilliant. I found her relatable as an anti-Simone, a woman visibly subject to a culture that wanted to reap the benefits of a certain female subjectivity, while ignoring the salts that had gotten them there in the first place – demanding that you capitalize on your damage, as the philosopher Robin James puts it. At a time when thousands of young women in New York were high everyday on prescription speed, Cat brought Adderall subjectivity to a new level.
Sometimes I thought the raw-nerve prescription speed feeling was the neurochemical corollary to what Bruce Sterling called dark euphoria, the cultural temperament of the twenty-teens: "Things are just falling apart, you can't believe the possibilities, it's like anything is possible, but you never realized you're going to have to dread it so much. It's like a leap into the unknown. You're falling toward earth at nine hundred kilometres an hour and then you realize there's no earth there. That's a dark euphoria feeling." [6]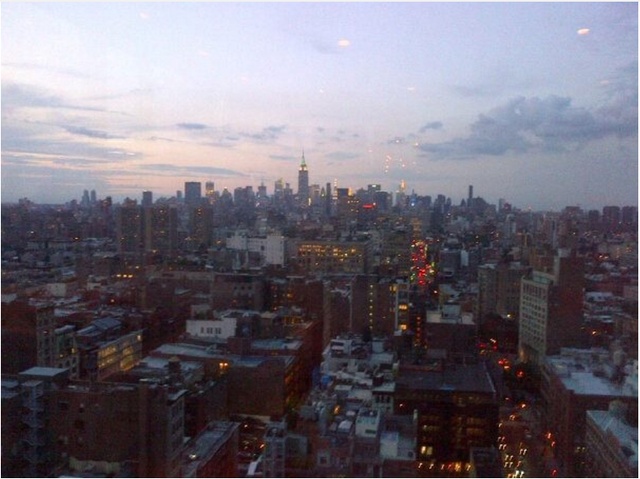 New York City, c. 2013. photo: Reza Nader
One of the smartest insights in "HTMYL" arrives on page 130, when Marnell is again rhapsodizing over Jean Godfrey-June, the book's benevolent hero. Marnell describes organizing the endless gifts beauty companies sent to her boss, including a Hermès riding crop:
'Ooooh,' I said the first time, I opened the box. Not only was it the most glamorous thing I'd ever held in my two hands, it represented everything I loved about my career. When a highstrung, thoroughbred Condé Nasty like Jean (who could be scary, believe me) – or Anna or any of them – was cracking her Hermès whip, it was an honor to jump. It was an honor to ask, 'How high?!' And if the whip came right down on your back, well, go in the closet, slather some sixty-nine-dollar Organic Pharmacy Rose Balm on your open wounds, and then get right back to work, you whiny baby! That's what publishing was – is – all about. And this was, in my opinion, what Andrea – the fictional millennial narrator of "The Devil Wears Prada" – didn't understand.
Cat's career developed alongside the breakdown of the publishing hierarchy, in the dark euphoria of the Internet and a media landscape in perma-crisis. In "The Devil Wears Prada" (which I re-read while writing this review, and it's a thousand times worse than "How to Murder Your Life"), the narrator eventually rejects the "unnecessary pain" of the job and goes back to her original ambition: writing for a good cause. But Cat never wanted a properly authentic writing job in the first place; she wanted to be a beauty editor, preferably of the Condé Nasty variety. Her slavish devotion to the older order is self-destructive in its own right (thus punk).
The reason I find Marnell inspiring as a feminist figure has to do with the way her self-depiction challenges what Robin James calls resilience discourse, a scenario in which "… the work [an] individual does to overcome their own damage generates surplus value for hegemonic institutions […]. This is what distinguishes resilience in the narrow sense from other forms of recovery or therapy […] noise is converted into signal, and that signal boosts the overall health of white supremacist capitalist patriarchy." [7] As a beauty editor, Marnell, in her desire to both conform to and help create the norms of feminine beauty, produced an impressive disfigurement of those norms; the book plays out a story in which she ends up way more like the alterna-teen retard figure of her teenage zines than the basic bitches walking by her on the sidewalk. Imagining a projection of young blonde Cat at a laptop in her Manhattan apartment over the image of Carrie Bradshaw in hers is absurd to the point of being trippy: it is the psychedelia of a cultural lie. Perhaps unsurprisingly, the psychedelic writings in the book, mainly accounts of PCP trips, are some of its most fantastic parts.
"HTMYL" is a comic distortion of the classic femme recovery memoir, a pop-feminist text of near-failure and quasi-redemption, with a weird wellness epilogue that reads more like a teaser trailer for a sequel than any clean resolution. In the end, Marnell does try to "take responsibility" for her bad behavior, and to rescue the reputation of her psychiatrist dad – who prescribed her an enormous amount of pills – but she also points out the bottle of Adderall sitting by her side even as she writes those lines. "Real Talk!" she says: "things could – and probably will – get bad again." To be fair, I wonder if I would be so compelled by Marnell if she had in fact written this book from a place of being completely "well." "How to Murder Your Life" is not a recovery memoir; it is an addiction memoir – to substances as much as to a certain New York regime of media and "femaleness."
Cat Marnell, "How to Murder Your Life," (New York: Simon & Schuster, 2017); forthcoming in German with translation by Jürgen Bürger and Kathrin Bielfeldt from Rowohlt, 2017.
Notes
| | |
| --- | --- |
| [1] | Cat Marnell, (screengrab from "Beauty After Hours" for XoJane.com, March 13, 2012) |
| | |
| --- | --- |
| [2] | Jean Godfrey-June, "Free Gift with Purchase: My Improbable Career in Magazines and Makeup," New York 2006. |
| | |
| --- | --- |
| [4] | https://www.vice.com/en_us/article/amphetamine-logic-bloodsuckers-and-conde-nast-ys-cat-marnell. |
| | |
| --- | --- |
| [6] | https://www.wired.com/2011/02/transcript-of-reboot-11-speech-by-bruce-sterling-25-6-2009/. |
| | |
| --- | --- |
| [7] | Robin James. Resilience & Melancholy: Pop Music, Feminism, Neoliberalism, Arlesford, UK: Zero Books, 2015. |