185
Forward in This Generation
Eva Díaz on the New Museum Triennial
The specific and the generic. The singular and the universal. The individual and the collective. These relational pairings have structured the discourse on art and its political potential for centuries, and continue to frame current inquiries as well. For many, the horizon of a singular artist and their potential achievement is limited and must be surpassed for the larger group in order for art to be politically relevant. But what are the limitations and dangers of such demands?
The 2018 New Museum Triennial assembled a group of artists to engage with these and other questions, with the hope of providing some clarity on the prospect for a reflective and politicaly conscious artists practice in the present. New York-based art historian and critic Eva Díaz weighs in on the fourth iteration of this exhibition, and finds as many burning questions as answers to the current struggle for political speech in contemporary art.
According to Sigmund Freud there can be no negation in dreams, only scenes linked by the conjunction "and." One might say the same thing about most biennial-type shows: the attempt to survey compels a kind of accumulation that fears to utter "no," as if doing so might awaken us from the oversaturated dream of curatorial abundance. In contrast, the 2018 New Museum Triennial flexes its veto muscle on two counts: as its organizing principles it excludes artists over 35 years old, and it utilizes a theme, one loosely related to disruption. Any show with the tendentious moniker "Songs for Sabotage" has more than a few things it wants to disturb (though not the trend in alliterative titles, as with the 2017–18 Prospect New Orleans triennial's "The Lotus in Spite of the Swamp," ahem).
It seems a "song for sabotage" is performed in a tone between the strident and the mournful. Many artists in the current Triennial are committed to modes of witnessing, and to publicizing the effects of violence in their home countries. This can be a tricky gambit: the re-presentation of violence can manifest as a traumatic return, a compensatory politics, or a kind of flamboyance in which misery is aestheticized in a kind of brutalizing repetition. Historically, many artists have tackled the problem of imaging violence by adopting montage aesthetics, in which appropriated images are detourned to critique both the actual violence they contain as well as the patterns of visualizing suffering that become tropes separating viewers from empathy or effective counteraction. Peruvian artist Claudia Martínez Garay's "Cannon Fodder/Cheering Crowds" (2018) teases out a new role for montage by creating a standoff between works on two walls: one wall covered by juxtaposed symbols adopted by movements promoting nationalistic or other forms of revolutionary violence – the US military's talons-outstretched bald eagle, the roaring Black Panther, and the USSR's rifle-brandishing red peasant – while the other wall is hung with the colorful, abstract backgrounds upon which these figures were embedded in propaganda posters. The face-off, so to speak, between the cartoon-like emblems of revolution and the tableau of absence, reveals the tensions between modernist abstraction, in which a new kind of visual literacy of the fundaments of form was proposed, and the struggle to figure types of political subjectivity that would emerge from rebellion and upheaval.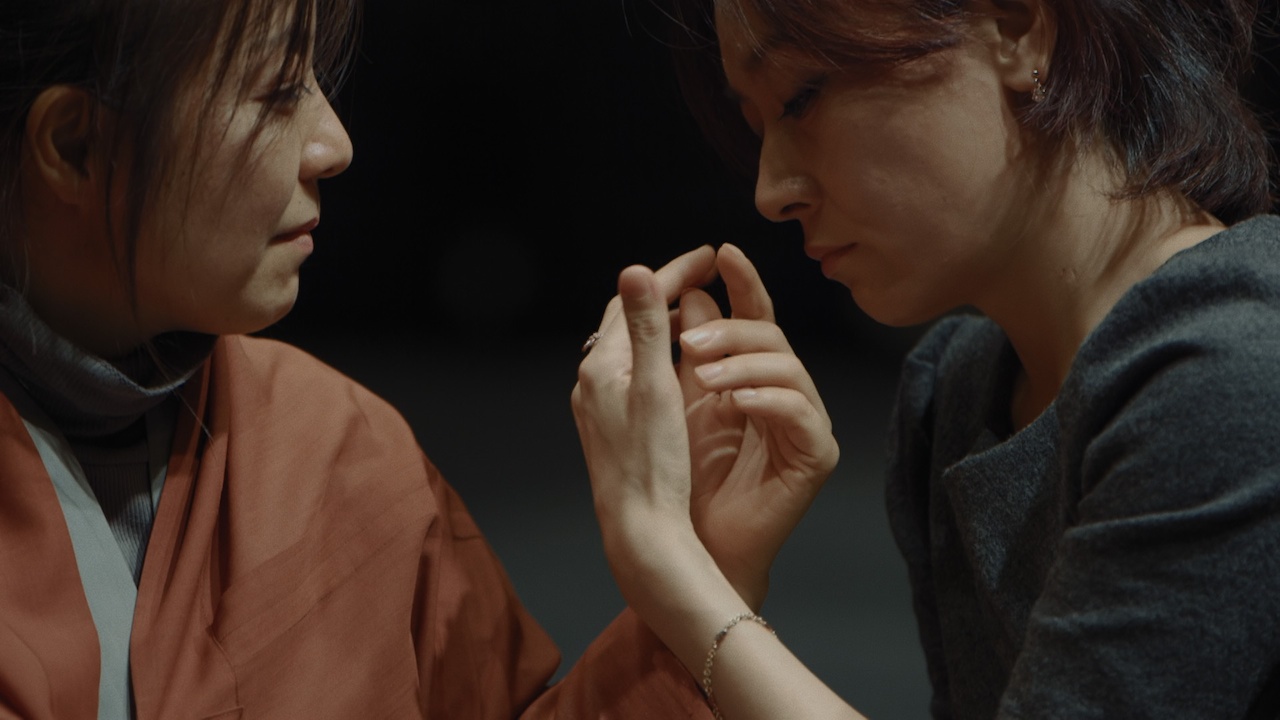 Daniela Ortiz, also from Peru, presents a series of six diminutive ceramic sculptures that propose alternative designs for monuments to Christopher Columbus. At no more than two feet high, and presented on plinths unprotected by vitrines, the prototypes portray episodes from the history of colonization, and foreground a few of the many instances of racial subjugation in the Americas. In one work, a newspaper story about the forced sterilization of Latinas is carefully hand-painted and glazed on the surface of a tubular sculpture, its column supported on the backs of kneeling women. Another object is topped by a woman shooting an arrow into the sky, a fighter memorializing the struggles of the indigenous against Columbus and the Spanish conquistadors.
The Triennial's three mainland China and Hong Kong-born artists have all also produced notable works on display in the exhibition. Wong Ping's video "Fables" (2018) is composed of a trio of computer-generated cartoons portraying vignettes in the interconnected lives of a pregnant elephant, a chicken with Tourette syndrome, a cockroach, and other critters. The tales of absurd ethical conundrum the films set forward – turtle loved elephant only because he thought her blind, tree agonizes whether to tell elephant there is a cockroach on her, chicken fails as a police officer when his Tourette's tics cause a miscommunication leading to the deaths of hostages – convey dubious moral messages, especially as each film concludes with a portentous, Confucian-like koan advocating quietism and indifference. The animation style is garish and retro-'80s, yet the films are captivating in the manner in which they deploy simple "problems" (can chicken overcome discrimination against his disability?) to create narratives that, however nonsensical they first appear, capture the pointlessness of principled handwringing: each scenario resolves itself without positive action on the part of its protagonist.
Song Ta uses a simple premise, the fish out of water, to comment on codes of masculine behavior in his film "Who Is the Loveliest Guy" (2014), for which the artist invited a troupe of uniformed Chinese navy junior officers to an amusement park and filmed them riding one of the nation's most terrifying roller coasters. The resulting video is accompanied by a grouping of the commemorative photos hawked by theme parks, usually capturing roller coaster riders losing their shit on one of the hairpin turns. The photos Song gathered of the men instead show only a few weak smiles; most of the guys retain their immutable blank stares. The wet blanket of military deportment makes even the most exhilarating event remote from joy or emotion, and Song perfectly captures society's ongoing indoctrination of men into forms of callous inexpression.
Shen Xin's "Provocation of the Nightingale" (2017–18) is a two-channel film installation surrounding a low platform upon which viewers are invited to lounge. One half is a labored dialogue between two women on a soundstage as they play out a scene about a love affair. Its melodrama (in which one woman is a monk whose relationship with the other, her student and a manager of a DNA testing service, has them questioning the polarities of spirituality and the bodily, destiny and agency) is paired with a second film in which users of a genealogical testing service ponder the "truths" of biological determination as they respond to the findings about their ancestry. The materialism of one form – the documentary – abuts the artifice of the love story, as the commentary of the DNA testers reveals surprising self-awareness about racial and other biases in their aspirations for genetic certainty.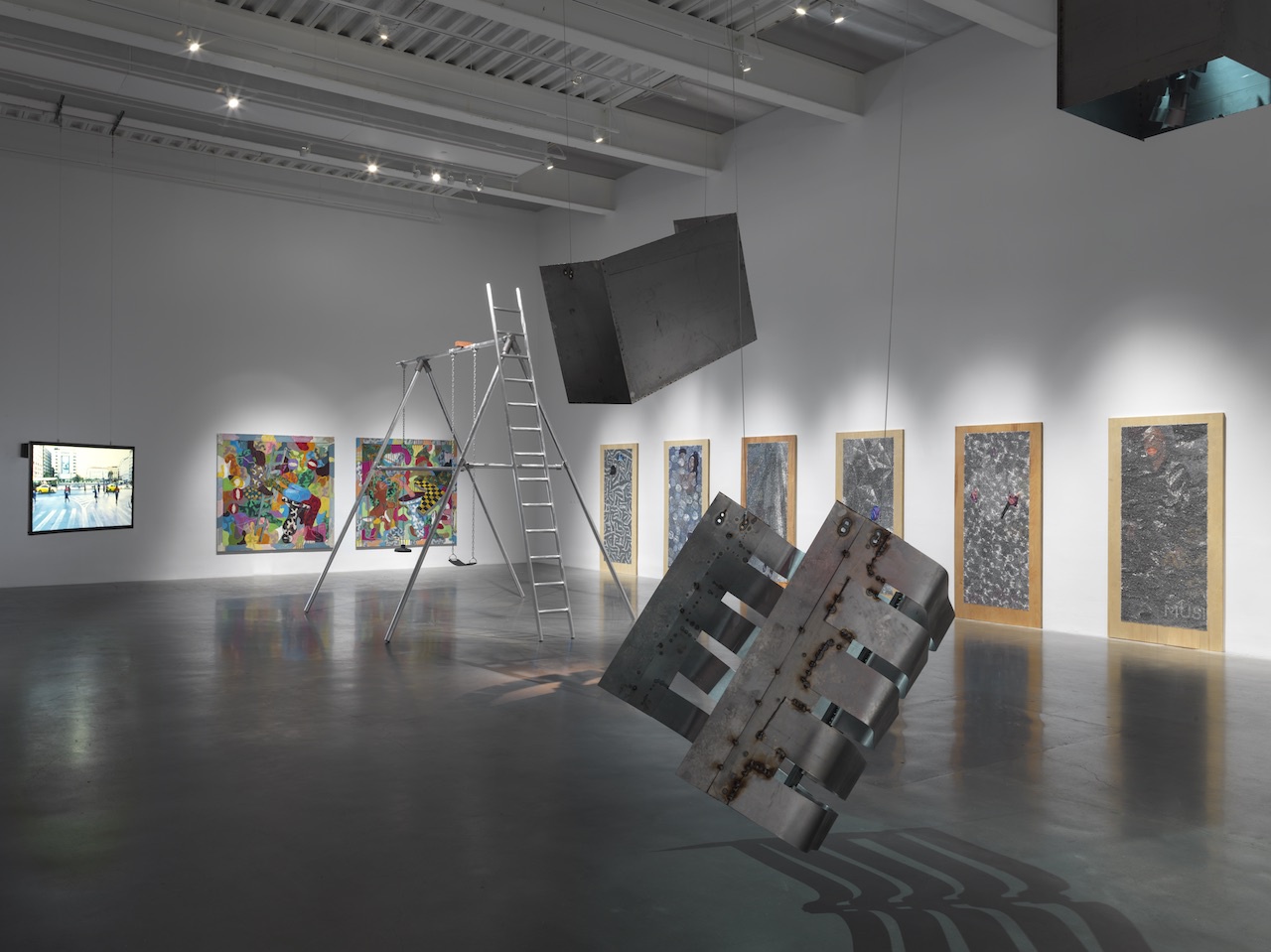 The inaugural New Museum Triennial, titled "Younger than Jesus," opened in 2009. The ageist conceit of the show at that time was less than thrilling – then billed as a showcase for artists aged 33 and under – and I'm still unconvinced that it is an effective constraint for curators to adopt. The New Museum continues to embrace a "kids only" policy in its Triennials, and that kind of focus on youth doesn't seem terribly disruptive in an art world whose speculative tendencies overwhelmingly privilege shows of work by the new and young. Far more radical would be a show of artists in their 50s, 60s, and 70s who should be exhibited more. How I'd love to see a Younger than Moses show of recent work by painters Xylor Jane, James Hyde, and sculptors Senga Nengudi and Sally Saul, for example, or more evidence of the sort of late-career development that MoMA profiles in its current exhibition, "The Long Run." King- and queenmaking is a powerful curatorial force, but thankfully Gary Carrion-Murayari (older than Jesus) and Alex Gartenfeld (currently younger than Jesus) have developed a theme aspiring to a sense of grander purpose than mere youth worship in this Triennial. And hallelujah that the curators cut down the amount of works. With a slender group of 30 artists, the show avoids the tendency to stuff full the New Museum's modestly sized galleries, allowing each work to sing of its place, in its own key.
2018 Triennial: "Songs for Sabotage," New Museum, New York, February 13–May 27, 2018.