74
Performance as Conjuring
Artist Statement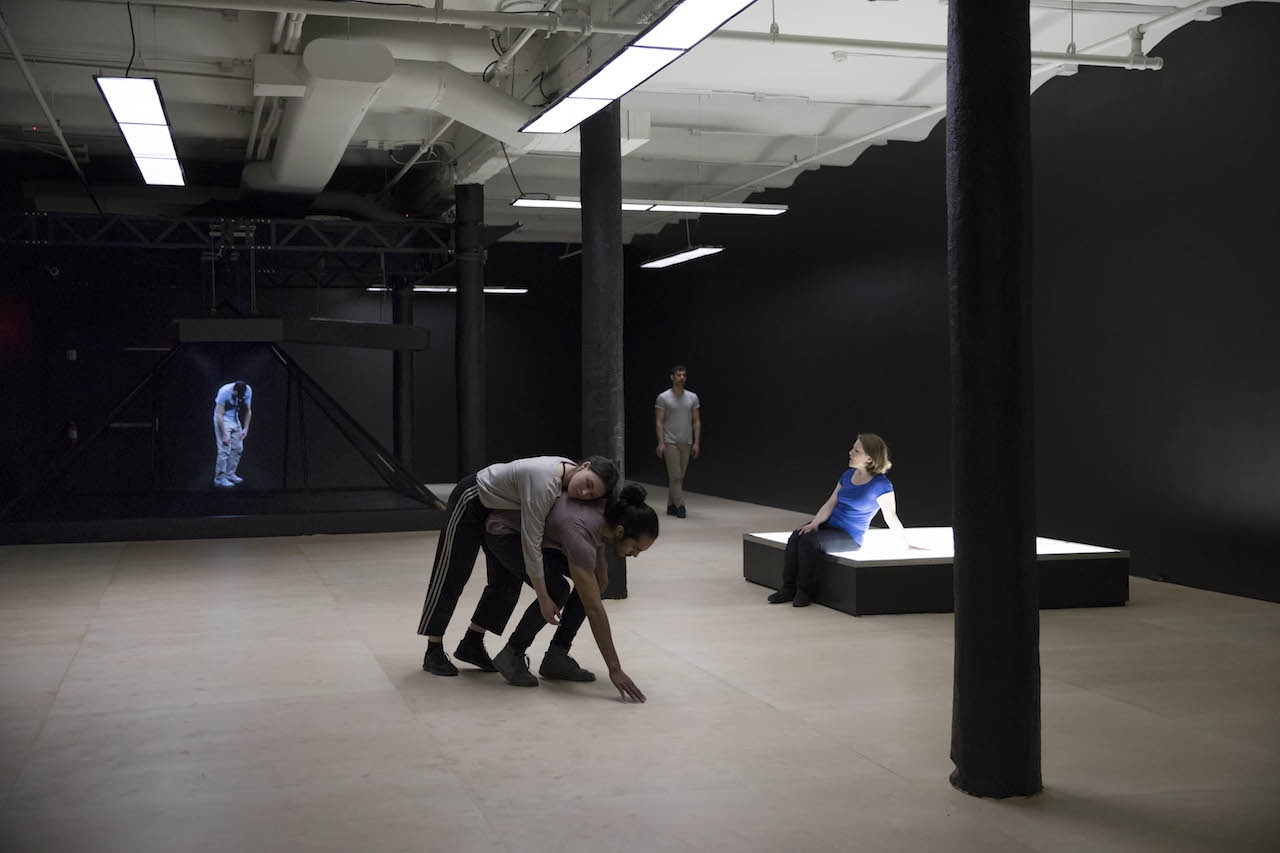 In "Friction: An Ethnography of Global Connections," [1] Anna Tsing describes the boom and bust around the "discovery" of an (actually non-existent) gold reserve in the forests of Kalimantan, Indonesia. She follows the flow of events and the performative conjuring of capital, pointing to the many elements that come into play and the fictions dramatized around and in spite of the real situation on the ground, in order to attract investors in the endeavor of Bre-X, a small Canadian gold-prospecting company that claimed to have made the discovery.
"Performance here is simultaneously economic performance and dramatic performance. The 'economy of appearances' I describe depends on the relevance of this pun; the self-conscious making of spectacle is a necessary aid to gathering investment funds. The dependence on spectacle has not been peculiar to Bre-X and other mining scams: It is a regular feature of the search for financial capital. Start-up companies must dramatize their dreams in order to attract the capital they need to operate and expand. Junior prospecting companies must exaggerate the possibilities of their mineral finds in order to attract investors so that they might, at some point, find something. This is the requirement of investment-oriented entrepreneurship […] In speculating enterprises, profit must be imagined before it can be extracted; the possibility of economic performance must be conjured like a spirit to draw an audience of potential investors. The more spectacular the conjuring, the more possible an investment frenzy. […] Nor are companies alone in the conjuring business in these times. In order to attract companies, countries, regions and towns must dramatize their potential as place for investment. Dramatic performance is the prerequisite of economic performance." [2] This process of conjuring the possibility for profit as a performative, almost magical act is also linked to financial markets by anthropologist Arjun Appadurai, but he links them, too, to premodern rituals and religious performances that retro-engineer their own legitimacy, bringing into existence the very world which conditions them.
The contemporary world of accelerating information flows insists on the porous boundaries between reality and fiction; thus the imaginal playing an ever increasingly important role. But that which has to be imagined and conjured before it can take shape does not have to be that which can be conjured because it already exists – as in China Miéville's fictional Ariekene language before it changes through metaphor. What we imagine, conjure, and subsequently make possible doesn't have to be restricted today to the idea of exclusive personal gain.
Performative practices can thus enable a conjuring of a different kind. Instead of the monolithic desire for endless profit – at the expense of others' endless losses – as in their use for economic performance, they can be pregnant with different outcomes, with a real that is relational, made of links and overlaps, layers, and nodes, which can be slowly shaped, perhaps, toward fairer ends. This conjuring could also reconstruct the conjurer within a transhistorical body distributed across mediums, space, and time: an updated notion of "togetherness" imagined in relational fragmentation, not in simplifying, anachronistic unity. Other realities have been conjured before, have been imagined and can be imagined instead of our dying world obsessed with maximizing extraction.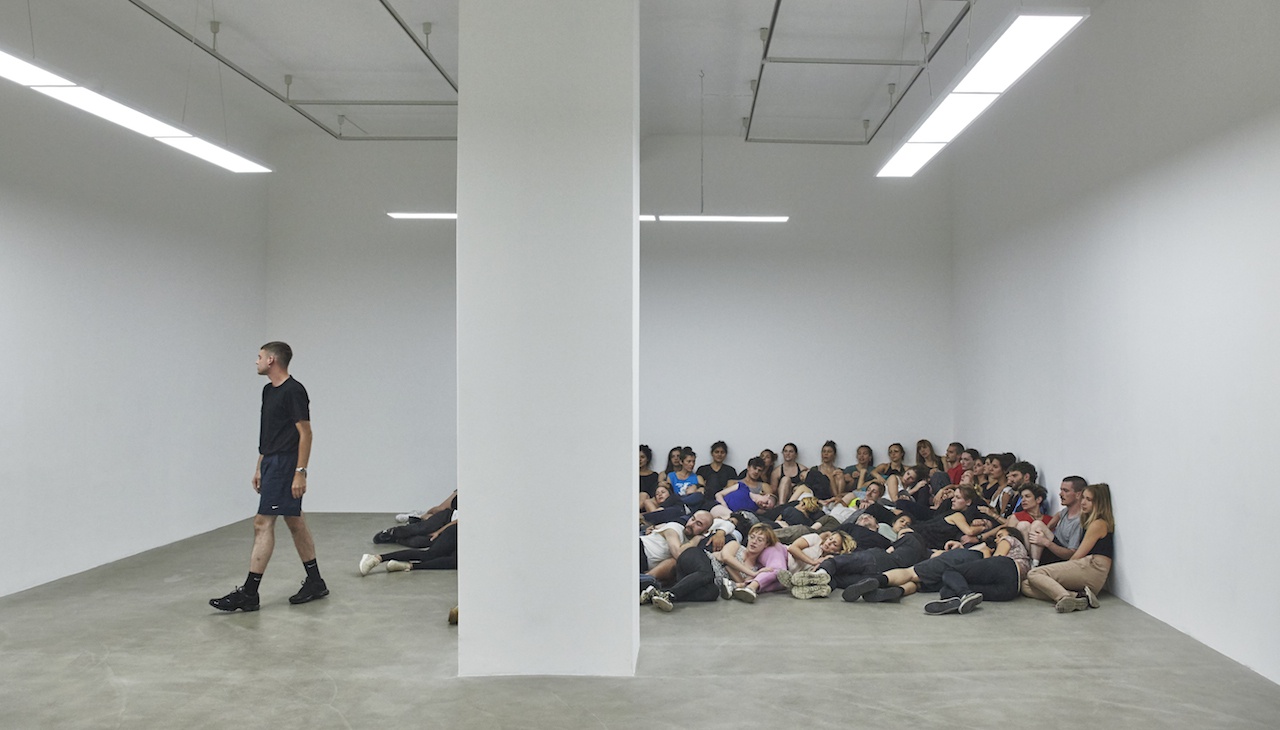 The art world has embraced a second "performative turn" almost simultaneous with its expanding role in dramatizing the potential for economic performance of different places and contexts. Even the most crisis-stricken countries and cities turn to the promise of the art event – mostly as a franchised success story rather than a clear-headed, sustainable, self-organized, and long-term commitment. Performative works have indeed also started to become more present, though a statistical look at the inclusion of the medium in visual art formats in relation to other mediums and, also very importantly, its market circulation, makes it clear that it is far from the overwhelming trend identified by supporters and critics alike. In a double and unproductive attack, some decry the "selling-out" of performative practices to the visual art monster (glossing over problematic economies, limits, and anachronisms in the world of performing arts), while others attempt to simply extract the most for art events from the medium's potential for spectacle in the attention economy. Two strands of performative practices enter the visual arts while enabling the context and its dynamics to remain unchanged: one in which the performative event functions as a non-demanding, spectacular value-booster for derivative objects that are produced by or incorporated within it, and which circulate afterward on the market instead of the actual "immaterial" performative action; and a second which sees performative works as mere events presented in the visual arts under the economic status quo of the field, without adequate fees for artists and performers alike but under the spell of cultural capital accumulation, which continues to hide the deregulated financial reality of investment without foreseeable return. Needless to say, a third way is and must be possible.
Live presence and live works in public space and the exhibition space still hold great potential, depending on the case: for different regimes of attention and different temporalities; for different, more flexible types of display; for making labor visible; for reshaping institutional practices, museum collections, and the very idea of "collecting" in general; for producing the public space as a space of negotiation; for keeping representation open.
But the body as performative agent imagined only as a reduction to that which is exclusively human and alive, biologically speaking, overlooks both the historical and contemporary manifestations of an ever-increasing complexity of agency.
The political, social, and economic terrain remains difficult to navigate, the situation unfavorable, value predicated on exclusivity and appropriation games turns whatever seems radical on one day into a branding practice or a norm on the next. Thus, one needs to look for leaking, elusive ways out or around, for alliances: between the analog and the digital, the living and the non-living, between objects and subjects, individuals and larger aggregates. Financial, economic performance has well subsumed and understood the use of dramatic performance. In order to realize its other potential, to imagine new narratives, to conjure and carve a space for an entangled, complicated, and complex reality working for potentially fairer ends, performance needs all the help it can get. Thus it has to remain alert and elusive, ready to incorporate new agencies, the frame of its representation hard to close, its format hard to fix, always one step ahead, ready to react and adapt.