177
BOB DYLAN, DRAWN BLANK
David Reisman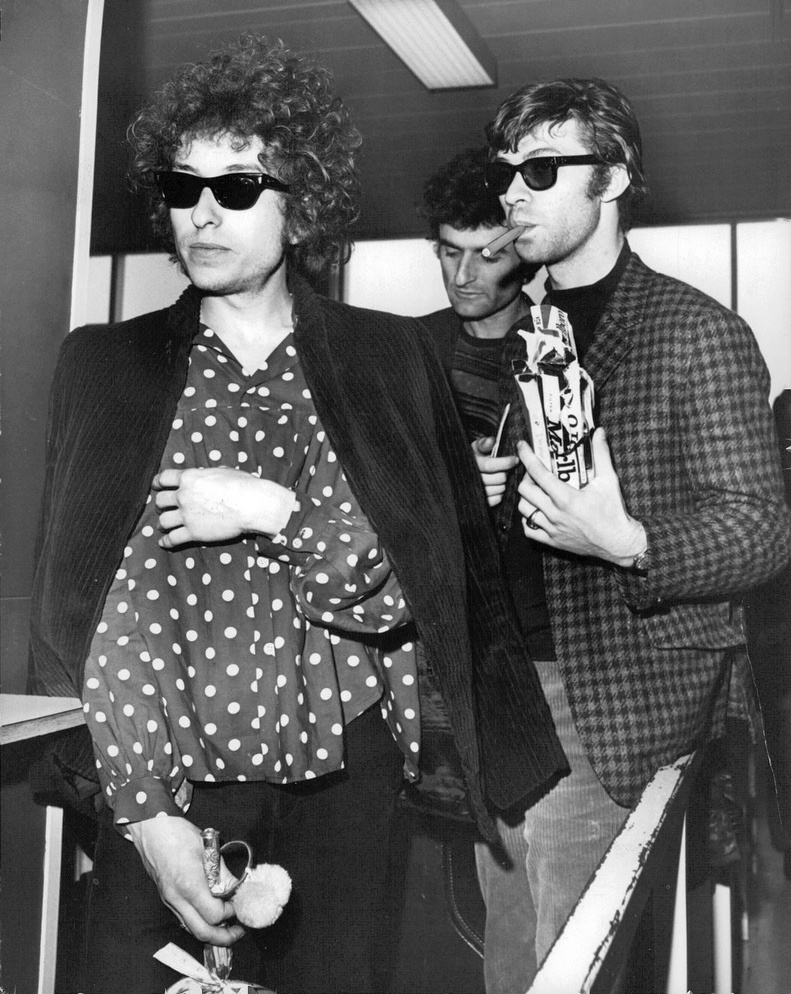 Rough and rowdy ways. Two days ago, on May 24, Bob Dylan turned 80. Having written more than 500 songs and having played an average of more than 100 shows a year (between 1990 and 2019 alone) Dylan, above all, established a new type of performer who is also a composer: the singer-songwriter. We are celebrating his birthday by re-publishing a short text by David Reisman from 1995 in which he analyzes "Drawn Blank," the most comprehensive collection of Dylan's drawings.
Brilliant and stubbornly ideosyncratic, Bob Dylan's work as a singer and songwriter has had a tremendous impact on American culture since the 1960s. While Dylan has been an important influence on rock-and-roll throughout his career — in personas as diverse as protest singer, heir to the beat legacy, living legend, born-again Christian, shambling relic, and heroic survivor — he has a long-standing love/hate relationship with American popular culture and a profound ambivalence about his own influence. He has been a consistent critic of whatever he finds inauthentic. Managing to be both a pop star and an outsider, Dylan is an American folk artist par excellence — more concerned with content and feeling than analysis, more interested in communicating a gut-level resonance than a slickly polished sound. Dylan's songwriting frequently explores the importance of having the courage to be true to oneself, and finding the hope to persist, to speak back to the culture, and to have a sense of humor in spite of the all-pervasive hypocrisy and pain in society and in private life.
Bob Dylan is not only a great songwriter and performer, but has had a long-standing interest in other media, particularly filmmaking and the visual arts. Some of his drawings and paintings illustrated his book Lyrics 1962-1985, the album covers of The Band's Music From Big Pink and his own album, Self Portrait. Drawn Blank, a recently published book of his drawings, is the most comprehensive collection of his art work to date. In a brief introduction to the book, he calls the work "sketches for paintings that either never were painted, have yet to be painted (or wore likely never will be painted)." He states that the drawings were executed over a three-year period between 1989 and 1991 (though hard-core fans have identified many of them as having been executed earlier, possibly from 1985). The drawings are expressionistic and realistic: portraits and interiors and landscapes, many apparently drawn while on the road, from hotel room windows and other places he was passing through.
Though all art can be fetish-like, artworks by non-artist celebrities can be especially like souvenirs — relics, like the clothes they wore, their personal possessions, and even their garbage. For both fans and collectors of show-business ephemera, they provide vicarious ways of getting closer to the star, of seeing the world through their eyes. The obvious question raised by a book like Drawn Blank is whether the drawings seed pop on their own terms or simply function as pop culture fetishes. Drawn Blank seems to tackle this question by treating its material simply and straightforwardly, and with a minimum of hype: there is no text in the book other than Dylan's introduction; no information is given about who the drawings depict, where they were drawn, or when they were done. Perhaps like Dylan's well-known avoidance of stage patter, this is a way of trying to let the works speak for themselves and to maintain Dylan's privacy — and indirectly, to add to the mystery and glamor of the work, to make it more abstract.
The drawings in Drawn Blank show some of Dylan's conservative tendencies as well as his moral interests. In the introduction, he mentions a high school art teacher's advice to draw what you see "so that if you were at a loss for words, something could be explained and, even more importantly, not be misunderstood." While the drawings show Dylan's attempts to "get at something other than the world we know" through drawing from observation, viewed in the context of his music, they are somewhat disappointing — they don't show the same range of imagery and are not as involved with metaphor as his songwriting. They are functional; like Dylan says, a way for him to "relax and refocus a restless mind." Some of the most interesting drawings in Drawn Blank are those where earlier drawings are visible underneath later ones — what may be a skull, barely visible under a still life; a cross that says "Jesus Saves" underneath a drawing of a neighborhood seen through a window; a figure showing through a drawing of a tree. The style of many of the drawings has an effect like that of Dylan's singing voice or his harmonica playing — gratingly smudgy, apparently unschooled, but with a stubborn integrity that can grow on you. They are as uncommercial a bunch of drawings as one might see, sent into the world to see if anything might happen as a result.
Drawn Blank's "On the Road"-like pictures of rural America, roadside stops, dressing rooms, cars and trucks, bicycles, playground equipment, tables and chairs, naked women's butts, and friends make no great claims for themselves. The drawings offer an intimate look at another way Dylan views the world, and offer a way of vicariously travelling with Bob in a way that is unavailable through performances and recordings. Dylan's straight-ahead effort to experience and understand the world through drawing helps to make Drawn Blank appealing. At the same time, Dylan uses drawing to maintain his distance, to create some private space in the middle of the commercial and very public world he occupies. In Drawn Blank, Dylan's artwork, like his music, gives him a way of both capturing private experience and offering that experience publicly, as a gift.
Bob Dylan, Drawn Blank, Random House Inc., 1994
David Reisman is an artist, writer, and editor based in New York City.