143
(De)Facing the Flick Collection: Should Art Replace Political Reparations for Nazi War Crimes?
Panel Discussion, Barnard College, March 25, 2005.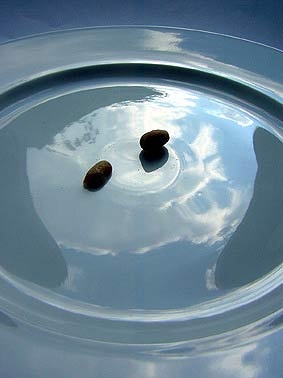 In unseren letzten Ausgaben haben wir Beiträge abgedruckt, die sich mit der kulturpolitischen Situation um die umstrittene "Flick Collection" im Hamburger Bahnhof in Berlin auseinandersetzten. Inzwischen hat der unter anderem wegen seiner Weigerung, in die Fonds zur Entschädigung von Zwangsarbeiter/innen einzuzahlen, heftig kritisierte Sammler Friedrich Christian Flick eine Spende an die Stiftung "Erinnerung, Verantwortung und Zukunft" gezahlt. Unnötig zu sagen, dass durch die Spende nur ein winziger Teil der in Diskussion befindlichen Probleme angegangen wurde. Natürlich auch unter dem Eindruck der vorgezogenen Bundestagswahlen, aber auch der Signale, die sich von der jetzigen "Berliner Republik" zu Flick und seiner Sammlung vernehmen ließen, stellt sich die Frage nach gegenwärtigen Möglichkeiten, die "Normalisierung" einer offiziellen Version deutscher Geschichte zu kritisieren. Am 25. April 2005 fand, auf Einladung von Benjamin H.D. Buchloh und Rosalyn Deutsche, eine Veranstaltung zur Kritik an Flick auch am New Yorker Barnard College statt. Zwei der dort gehaltenen Vorträge - von Rosalyn Deutsche und Isabelle Graw - finden Sie hier.
Participants: Benjamin Buchloh, Rosalyn Deutsche, Isabelle Graw, Hans Haacke, Susanne Leeb.
Rosalyn Deutsche
Benjamin and I organized today's panel in order to report on and discuss a debate taking place in Germany. The topic of the debate is the exhibition in Berlin of the Friedrich Christian Flick Collection of Art at the Hamburger Bahnhof, the State Museum for Contemporary Art, an institution financed by taxpayers. Flick bought his collection with money inherited from his grandfather, an arms manufacturer and steel magnate, who was convicted at Nuremberg of crimes against humanity committed during the Nazi period. The crimes included the use of slave labor in his armaments factories. Flick, the grandson and owner of the art collection, has refused to contribute to a fund that was recently established to pay long-overdue reparations to the surviving slave laborers. These are the most salient facts; I'll expand on them in a moment.
There have been a few articles about the Flick controversy in the US press-last year, for example., Michael Kimmelman and Alan Riding wrote about it in the New York Times-but coverage has been limited. Yet the controversy has special relevance here since American art institutions have borrowed from Flick, and there are many rumors that they are interested in buying works. I became convinced of the need for a public discussion in New York of the Flick Collection when I read a comment made by Michael Govan, director of the Dia Center for the Arts, in 2003, prior to the opening of Dia's new facility in Beacon. Dia was considering borrowing several works by Bruce Nauman from Flick and, according to some reports, was hoping for a permanent loan. Asked his opinion about the German controversy, Dia's director answered that the institution was not qualified to pass judgment on the reparations issue. "That's between Flick and his government," he said. I think that the aesthetic, ethical, and political questions raised by Flick's collection are far too pressing for the art world to remain ignorant of and dismiss. Stuart Eisenstadt, US negotiator for Holocaust reparations, reminds us that the Bible says that the sins of the father should not be visited upon the son. But, he asks, what if the sons-and grandsons-have prospered from crimes against humanity-in Flick's case, the use of slave labor? Are the beneficiaries accountable to the victims? What role does accountability play in coming to terms with historical atrocities and preventing the repetition of past injustices? What does it mean to suggest that art patronage can substitute for paying reparations? I hope that today's discussion of these and other questions will help qualify art institutions, their representatives, and other individuals in the art world to express informed opinions about these issues and make considered, ethical decisions about their relationship to the Flick Collection. Friedrich Christian Flick is a multi-millionaire who used his inheritance from his Nazi grandfather to amass a collection of 2,500 modern and contemporary artworks, which, as I said earlier, he loaned to the Hamburger Bahnhof, the State Museum for contemporary art in Berlin. The Flick Collection opened there on September 21, 2004, after a great deal of controversy, and will remain on display for seven years in a series of rotating exhibitions. Before Peter-Klaus Schuster, the director of the State Museums of Berlin, agreed to give Flick's collection a temporary home, Flick had tried to set up a museum for his collection in Zurich and to display it in Munich, but his efforts were blocked by public outcry. The main points of contention were the purchase of the collection with money made from slave labor and Flick's refusal to pay into the reparations fund for the victims of slave labor. Another important concern was the fact that Flick's collection is owned by a holding company on the island of Guernsey, a popular tax haven in the English Channel, where it is sheltered not only from taxes but from investigation.
Flick inherited a fortune from his grandfather, Friedrich Flick, a prominent armaments manufacturer and principal shareholder of the German industrial conglomerate Flick KG. In 1947, the US Military Tribunal at Nuremberg tried the elder Flick on several charges: using forced labor, plundering occupied countries, confiscating Jewish property, supporting SS organizations, and membership in the SS. Flick was convicted of all charges except confiscation, which was not considered a crime against humanity. The Nuremberg prosecutor, Benjamin Ferencz, describes Flick as one of "a small group of hand-picked industrial barons" [1]. who met regularly with Himmler and other SS leaders to review Germany's economic situation. He was "high on the distribution list of a secret report dated November 19, 1941," describing the elimination of all of the Jews of Kiev, Krivoy Rog, and other towns. He accompanied Himmler on a tour of concentration camps. And, in addition to using the forced labor of about 48,000 workers, several of the Flick group's plants located around Berlin exploited approximately 2000 slave laborers obtained from various concentration camps.
Slave labor was part of the Nazi's final solution-the destruction of the Jews of Europe. It was a way of combining the goal of eliminating Jews with Germany's pressing need for wartime labor to produce munitions and arms. In September 1942 Albert Speer realized that it wasn't feasible to continuing manufacturing these goods inside concentration camps because of lack of space and machinery. Speer proposed that these obstacles could be overcome if private companies were allowed to use concentration camp inmates outside the camps. Companies clamored for the concentration camp labor, using all their influence to get it from the government. Leading German industrialists, such as Flick, who contributed heavily to Himmler were assured of cooperation from the SS. They had to provide adequate security arrangements, such as guards and barbed wire enclosures, within which inmates were literally worked to death. [2]. It's estimated that four out of five slave laborers died as a result of their brutal treatment.
After serving three years of his seven-year sentence, Friedrich Flick was released and was able to rebuild his fortune with relative ease. The Allies had allowed him to keep a third of his industrial holdings and he had transferred 90% of the ownership of Flick KG to his sons so that the laws requiring reorganization of conglomerates did not apply to him. Flick KG remained in existence and the Flick family retained control of its steel works, blast furnace operations, Ruhr coal operations, and more. Also, Flick bought interest in other firms, including Dynamit Nobel and Daimler Benz, which had also used war-time slave labor from Buchenwald and Dachau. According to historian L.M. Stallbaumer, when the U.S. High Commissioner of Germany granted clemency in 1951 to German industrialists still in prison, the actions of these industrialists had been reduced to nothing more than "white collar crimes." Not only was Germany eager to forget the past, but US cold-war policies depended on a restored German economy as a barrier against the spread of communism. Flick died the fifth richest man in the world, never expressing remorse or paying reparations to surviving slave laborers at either his wartime factories or others in which he became a major shareholder. He had been approached by the Conference of Jewish Materials Claims on behalf of 1300 claimants.
In 1998, when Gerhard Schroeder ousted Helmut Kohl as chancellor of Germany, the government began for the first time to resolve class-action lawsuits mounted by former slave-laborers. About 130,000 Jewish slave laborers survived at that time, and in 2001, after long, complex negotiations, industry and government began financially compensating them. The amount of the fund is insufficient and cannot possibly do justice to their suffering-Professor Thomas Kuczinsky recently calculated that 180 billion DM would be needed for adequate compensation in financial terms. Still, says Stuart Eizenstat, who helped negotiate the fund, reparations are important for other than material reasons: "The slave laborers got $7500," says Eizenstat, "and the forced laborers, who lived under somewhat less harsh conditions, $2500-hardly a king's ransom. But they all have the knowledge that someone at the end of the day was held accountable, and this to me-and this is what they tell me-is more important than those small amounts of money." [3]. Eizenstat also argues that the reparations negotiations "spoke volumes about the capacity of the countries with whom we were dealing to come to terms with the past." As "the civil equivalent of Nuremberg's criminal responsibility," the negotiations may also advance the cause of human rights by holding private companies accountable for violations. Some, therefore, see reparations as reconciliation measures, since, as Michael Ignatieff writes, reconciliation depends on the belief in "a shared truth about the past."
Friedrich Christian Flick, the art collector, followed in his grandfather's and father's footsteps in refusing to pay restitutions. His brother and sister, who oppose the exhibition, have paid into the fund. After his collection was turned down in Zurich and Munich and, according to some reports, after he was already in negotiations with Berlin to accept it, Flick paid $5 million dollars to set up his own Foundation against Racism and Intolerance in Potsdam.
In May 2004, four months before the opening of the Flick Collection in Berlin, where it will be maintained by German taxpayers, Salomon Korn, vice president of Germany's Central Council of Jews brought to light the controversy over the Flick family history. While the Jewish community is divided on the issue, and the Council's board had previously chosen not to take a position, Korn broke the silence when he wrote in the newspaper Handelsblatt: "We are dealing with a kind of whitewashing of blood money into a socially accepted form of art property, and it is more than questionable why the federal government is supporting this." "Will there soon be a 'Göring Collection' in Berlin?" asked Korn in a letter to Süddeutsche Zeitung. Another member of the Council of Jews added that the exhibition of the Collection would represent "an unbearable provocation to all those who suffered hunger, humiliation and torture in his grandfather's business."
However, officials on local and national levels supported the Collection. Christina Weiss, State Secretary for Media and Culture, calls it "an art historical sensation," saying that "Art can't be held liable for the actions of the family." Klaus-Dieter Lehmann, president of the Prussian Cultural Heritage Foundation recalled that when he interviewed Flick, "I saw he had no sympathy for things that happened in his family and that he created a foundation to fight racism. I also saw that collecting art is his life." And, to the astonishment and dismay of many, Chancellor Schroeder, who not too long ago called for the social ostracism of tax fugitives and who prepared the ground for the reparations fund, opened the Flick exhibition with a speech lauding "the idea of patronage that stands behind [Flick's] loan" and "the personal sense of responsibility" of private collectors. "[Flick] personally has nothing to do with his family's war crimes," Schroeder said. Flick himself believes that he has inherited responsibility. "But in the end," he says, "the decision as to what I do to live up to my responsibility must ultimately be left up to me. I mean that nobody else can decide how to interpret my sense of responsibility for me."
The debate over the Flick Collection is one and the same as the longstanding debate about memory of and responsibility for the Nazi past. Flick's defense of himself-of the self-doesn't seem to me to conform to any ethical conception of responsibility; it may exemplify what ethical responsibility is not. I use the term ethical by contrast with moral. Morality is a discourse of certainty concerned with the laying down of laws, while ethical responsibility refers to the ability to respond to an obligation imposed by others and, in particular, by the suffering of others. Responding calls the self into question. Such self-questioning seems urgent when, as with Flick, one benefits from the suffering. Ethical obligation is always present, implicit in our relationships with others, but in the case before us, those who suffered from slave labor imposed an obligation on perpetrators and beneficiaries, when they brought class action suits that finally, after more than half a century, resulted in reparations. To fail to respond, to refuse to answer the call for reparations, is to forget to whom one must respond. It is to forget history and evade responsibility.
The suggestion that responsibility for the injustice of slave labor can be discharged through art patronage suffers from the same problems. To whom does the art collection make restitution? What is more, it ignores the fact that cultural patronage frequently serves as an alibi for individuals and corporations to disavow involvement in historical crimes, as the work of one of our panelists, the artist Hans Haacke, has demonstrated for about thirty-five years. Responsibility through art patronage rests on the presumption that art's function is redemptive, that it compensates in an imaginary world for suffering caused by injustices in the social world, which it exonerates from responsibility for change. This notion of art as a compensatory mechanism has been widely contested in contemporary times, especially in the wake of the Holocaust.
Notes
| | |
| --- | --- |
| [1] | Benjamin B. Ferencz, Less Than Slaves: Jewish Forced Labor and the Quest for Compensation, Bloomington and Indiana, Indiana University Press, 1979, 26. |
| | |
| --- | --- |
| [3] | Stuart E. Eizenstat, talk delivered at the "Beyond History and Memory" seminar, a series sponsored by the Carnegie Council on Ethics and Internal Affairs and Columbia University, May 6, 2003. |
Isabelle Graw
Believe it or not: Contemporary Art is in trouble
What I will propose to you in the following paper is neither a "personal accusation" of Flick nor do I want to contribute to a "trial"-type-situation where we all have agreed in advance that the accused is guilty. Flick as a person matters less to me, than Flick representing a certain collector-type that has to be seen in relation to the new power of definition of the art market.
In the first part I want to analyze what happens to Contemporary Art Works when shown as part of the so called "Friedrich Christian Flick Collection" - a designation that cleary transforms art into a property with a name. My thesis will be, that this context not only matters, like in any other private collections, but is decisive. Secondly, I want to point to the way in which Contemporary Art's supposedly "transgressive", "emancipatory" or "human" qualities make it the ideal candidate for a replacement of political analysis. I will finally opt for breaking with the emphatic "belief" in Contemporary Art which functions as a diversion from economic transactions and political maneuvers.
1. Context is all there is
I start with my first point, that the "Friedrich Christian Flick Collection" represents a linguistic and non-linguistic context that can be at least approximativly described and has effects on the art works shown in this exhibition. This is the case because they are all subsumed under a name, not any name but a name which has immediate connotations: The name "Flick" evokes the largest armament and weapon company in Nazi germany, war crimes, a fortune based on slave labour that constituted the financial basis for this collection and the stubborn refusal to pay any reparations to the slave workers, an attitude propagated by the grandfather and the grandson alike. This name carries a history that obviously projects into the present, a history that one can't get rid of. As the name of the owner of these artworks figures promimently on posters, folders and banners and even on a series of monographic studies that have been labeled under the name "Flick" subsuming every artists whole work under the authority of Flick, it becomes literally impossible to separate the art works from it - at least in this particular situation. This is despite the insistence of the curator Egon Blume and Flick himself who vehemently reject the idea that art could be "contaminated." While I would prefer not to fall back upon such a viral metapher, I would nevertheless insist that it is impossible to publicize the Flick-Collection in an "impartial" fashion, as Blume quite desperatly wants to have it. If every context not only retroactivly modifies the text but creates meaning the name "Flick" superimposes itself on the artworks shown, reaches into them, produces new meanings or tendentious readings. It creates a metaphorical space that is accompagnied by the equally powerful literal space of the curated exhibition. Installing and displaying works has to be understood as a "conscious creation of context" (Johannes Meinhardt). Now in the case of the Flick-Collection, it is through curatorial decisions and placements that the historicial achievement or problematic nature attested to some of the artworks have been neutralized - an operation that can be observed elsewere too, most recently in the reinstallation of MOMA's permanent collection.
You want examples? I will give you some. Let's start with Picabia's figurative paintings from the 40's which have become quite popular in Germany, due to an exhibition in Hamburg (Hamburger Deichtorhallen 1998, curated by Zdenek Felix) that reconsidered them, albeit in a decontextualizing fashion. What is usually emphasized in order to render them legitimate is their procedure, the fact that Picabia appropriated images from soft porn magazines. The late Picabia is thereby reintroduced as a predecessor for other fashionable figurative painters like Elizabeth Peyton. In the case of the "Flick-Collection", these paintings were first presented as "classics" that have totally lost their deliberatly dubious caracter - as if beyond discussion. Since the opening, some of them are missing, you can still see the spots where they hung before. May be now, that they have been shown of once, it is not necessary to show them anymore? Have they been sold or are they showing elsewhere? At any rate, the ones that are left got incorporated into Jason Rhoade's seemingly impressive but in fact bewildered and sadly megalomaniacal installation that counts on sheer quantity and on overpowering the viewer. As Rhoades dutifully integrated some Picabia references in a literal and oedipally fixated fashion (Jason Rhoades, "Fucking Picabias Cars" (1997"2000) which is part of "Hemorrhoidal Installation" 2004), Picabia's paintings now serve as a kind of enobling illustration that adds cultural value to an otherwise "hetero-male obsessed" (Clemens Krümmel) gesture.
Another example for a neutralizing curatorial policy are Duchamp's ready-mades that are presented like kinetic sculptures. Included as if to suggest a conceptual lineage that is otherwise hardly represented in this exhibition, they are hung from the ceiling and lighted in a theatrical way as if they where sculptures mainly producing an "interesting" shadow play. This tendentious and de-politizing reading of the ready made corresponds well to the emptying out of another history, the history of "institutional critique" whose only representantive authority - as so often - is Marcel Broodthaers. Flick bought one of his later and explicitly decorative "décors", the "Jardin d'hiver" (1973), which is placed rather bashfully right behind the bookstore of Walther König. What where site-reflexive arrangements and prophetic views on art becoming a leisure-time luxury-good in each of Broodthaers' versions has totally lost it's potential to question artistic and institutional conventions here.
Curatorial decisions thus contribute to the wearing away of what was once at stake. I don't mean to say that something "originally" was at stake, something that would have to be authentically reconstructed. What I mean is that it certainly helps to situate works in relation to their "space of possibilities" (Bourdieu). And it also helps to take into account those accomplishments that retrospectivly have been attested to them. The lack of this type of consideration becomes painfully true in the packed "dialogue" created between the works of Martin Kippenberger and Franz West. A large number of West objects seems to kill of Kippenbergers propositions that are relativized anyhow through a relativizing hanging of radomnly combined paintings from different times. Especially those works of Kippenberger, like his "Schneewitchensarg" that I appreciate a lot for their inscrutability and disrespect toward "Art" seem dull and dead. It is equally symptomatic, how centrality is claimed for Kippenbergers famous painting "Ich kann beim besten Willen kein Hakenkreuz erkennen" (1984)/ I cannot with my best will discover a swastika here). According to rumors, this painting originally was to be on the invitation card. The German critic Diedrich Diederichsen speculated, that wise advisors must have prevented this from happening. In his comment to Flick's appropriaton of Kippenberger, he took a clear stance against this take-over. He interpreted the painting as an attempt to denounce the repression of the past because it shows the view of someone who does not want to see the Swastikas that plaster Germany. I might add another reading - that Kippenberger also spoke to all those who suspected him and the artists around him at the time for being disguised Nazis. Now according to Diederichsen Flick wrongly identifies with this "I" who can't see any swastikas, deliberatly ignoring, that it is exactly this blindness, this stubborn repression that is put to task. With the help of Kippenberger, he can now laugh at all those who insist on the connection between his collection and nazi-crime.
2. Art lovers
As an aside: To call this amassing of art works a "collection" and thereby Flick a collector seems like a category mistake to me. We will have to find a new word - and this is true for a new collector-type in general that Flick belongs to. Because there are no traces for what Walter Benjamin described as the collectors "deepest relationship to things." What this collection reflects is the current art market-consensus: It represents what is agreed upon in a specific segment of the art world. Since the second half of the 90's, the art market has gained a new power of definition, where artistic criteria have been replaced by economic criteria that are rarely contested. In other words: An artist that can be described as successful in economic terms is automatically considered artistically "good", "important" or "interesting." Although Flick constantly presents himself as an artlover, a man of taste, he betrayed his motivs in the conversation with his curator Blume, saying that: "a collector can only afford his passion if he is also lead by business considerations." In other words: Obsessive and passionate hunting for rare occasions has been replaced by speculation. We are dealing with what my dear colleague Clemens Krümmel rightly called an "Instant Collection", one of many, I would add, amassed in a couple of years since the middle of the 90's. Moreover, what Flick desperatly wanted to have, turns out to be what his advisor Iwan Wirth wanted him to aquire. Only one german critic - Thomas Wagner - has noted the obvious by pointing to the fact that the works shown in the Hamburger Bahnhof correspond nearly without exception to the programm of the international gallery-amaglamation "Hauser & Wirth"/"David Zwirner." Considering that we are dealing with a public museum, this mixing of public money with "insider trading" is a cultural political scandal in and of itself.
Flick likes to buy big bundles and has a predisposition for large dimensions - he owns one of the biggest collection of Bruce Nauman pieces and installations. Now - Bruce Nauman's work seems to be the ideal candidate for all kinds of vague existentialist-humanist projections that more often than not replace political analysis and allow a diversion of the gross economics at play. Typically, Flick wants Nauman's work to produce "radical investigations into human existance", even to "comment upon human disasters." As if art was to do what he turns away from. This overloading of art is symptomatic, as it stands for the widespread tendency to overtax Contemporary Art and to close it down in the same time. While it is supposed to effectuate all kinds of vague epistemological activities, it remains unclear how exactly it would be able to do so. The objects themselves remain strangely ignored and neglected. Flick goes so far as to want art to "deal with what has been unfinished and uncompleted" thereby throwing the burden of coming to terms with the past onto art works that - and this is the other side of the coin - remain without consequences.
What can artists and critics do, faced with such a situation? To my knowledge, no artist shown in this exhibition has pulled out. There has been a survey in "Die Zeit" where the most vehement statements came from Gerhard Richter, who expressed his disgust for the whole thing, and from Hans Haacke, who provided the facts about the money that this collection is based on that are rarely spelled out. Despite the lack of control artists have over what happens to their work once it circulates on the Secondary Market, I think that it is crucial to take a stance AGAINST this "collection" and especially against the way it has been defended and legitimized by art historians and politicians alike in the name of art. As critics, we have to break with this emphatic belief in art and look at it instead "without illusions", an attitude, that Walter Benjamin already attested to Baudelaire. It is necessary to point not only to Contemporary Art's deep entanglement in the art market, but also to the way it serves right wing and revisionist agendas perfectly well. Because of it's sympolic function Art offers itself for possessing a supposedly immediate politicality or criticality and this supposed characteristic is then transferred onto those who buy it. The political credibility that they aquire ends up substituing political awareness and analysis.
But as we are also faced with the depiction of a situation where nothing seems to be at stake anymore, we have to have two strings on our bow: While showing that art works do circulate as pure exchange values on the market which means that we shouldn't expect much of them once they arrive in the commercial sphere, we have to also insist that certain art works do pose problems, that something is at stake indeed.
But by doing that, by insisting on a notion of art that has the potential to pose problems, aren't we feeding what Pierre Bourdieu calls the "illusio" which is his name for the collective belief in the game of art? For Bourdieu, this belief-system reproduces itself only on the basis that something is at stake. He describes the field of art as highly polarized, with competing definitons of art struggling against one another. Only today we find ourselves in a situation where it would be hard to detect clear-cut oppositions, let alone divide the field of art into two antagonistic camps. Former polarizations have been replaced by the obligation to internationally cooperate, and this might explain why there seems to be a general wish to avoid conflicts. The position one finds oneself in resembles a kind of high wire act: One has to break with the hegemonic belief-system, combat some generic "love for art" while demonstrating how this "love" equals a perfidious instrumentalization of art which is to be rejected. But instead of promoting an idealist notion of art and desire "freedom" for it, one has to bring out how hopelessly compromised it is. This makes it even more necessary, to insist on one's opinion that something is at stake in certain art works at a certain time and this in order to counter the current attempts to depolitize and neutralize them.