Anna-Sophie Berger x Texte zur Kunst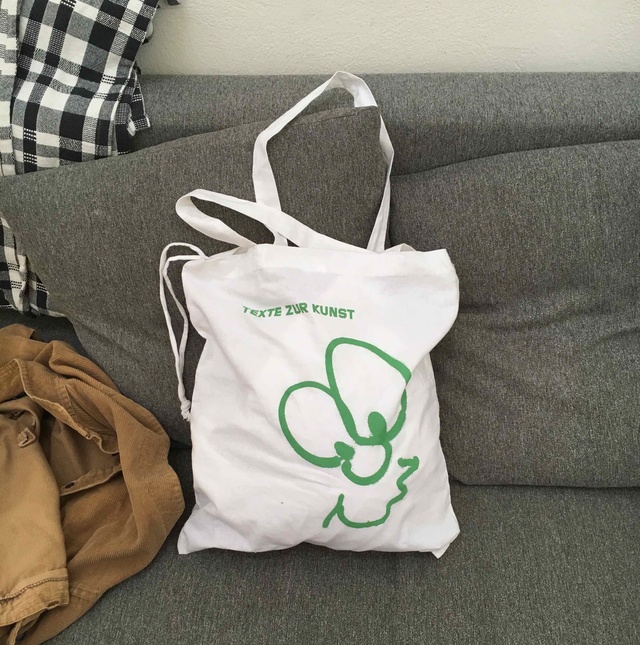 On the occasion of TZK issue #103 Poetry, we have collaborated with the Vienna-based artist Anna-Sophie Berger on a special, limited edition bag.
---
Bright green on white cloth, the motif relates to a site-specific installation that the artist has made for her exhibition at Mumok this fall in which a pair of concrete sound reflectors sited in a public playground in Vienna's 3rd district (where Berger had lived for some time) have been temporarily relocated across town to the museum.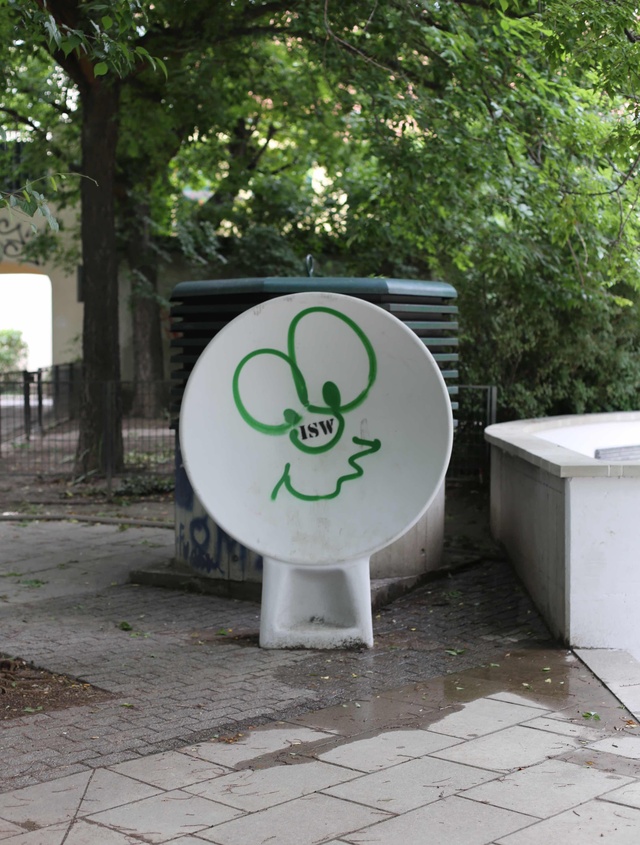 Designed as outdoor toys for exploring the basic physics of sound, the reflectors allow for a seemingly magical communication across the length of a yard. If a person speaks directly into the middle of one mirror, a second person, 30 meters away, will hear this voice as if standing right next to the speaker. As large blank surfaces, the reflectors also tend to get (graffiti) tagged, opening up their communicational use to another audience than intended by the city planners.
By removing these objects from their original site to the space of the museum, Berger temporarily transfers its possible operations to a third public: that of the museum. And now via this project for TZK, a fourth: as the green smiley that appears on the bag is taken from one of the tagged sound reflectors Berger has placed on view at Mumok this season, before returning the sound mirror to the Landstraße district at the end of her show.
---