WHAT FOLLOWS TRANSFORMATIONS?
Jazmina Figueroa on the CTM Festival, Berlin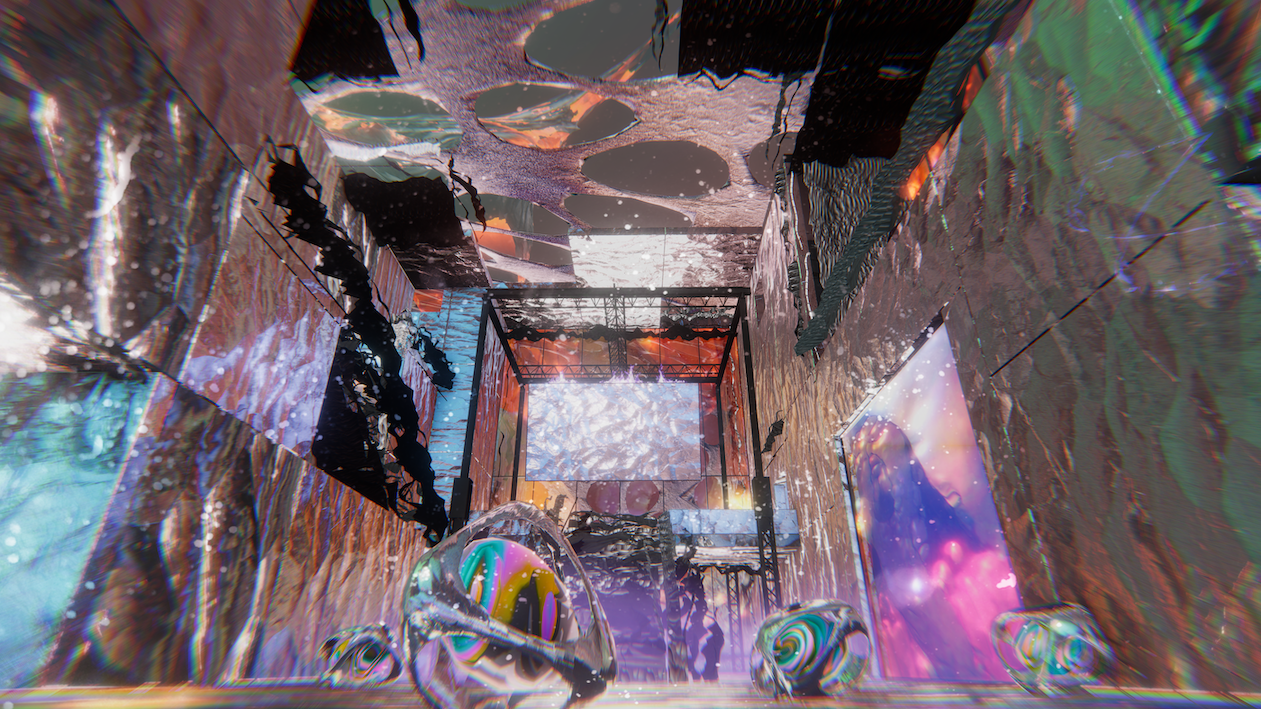 The CTM Festival is a treasured mainstay of Berlin's music scene, having nurtured and celebrated the city's DIY and club communities since 1999. Taking place every year at the end of January, the 2020 iteration ended up hosting some of the last nights out dancing for many Berliners and festivalgoers, before nightlife was shuttered indefinitely with Germany's first lockdown. This year, CTM moved completely online while a new lockdown continues, but it did so by fully embracing the digital, not letting it be just a makeshift solution to the current restrictions. Writer Jazmina Figueroa attended the screen-mediated festival and reports here, reflecting on the incentives for congregating on the dance floor in the first place.
Berlin's CTM Festival has long maintained its reputation for embracing acts that transcend club music. This year's edition hybridized the global phenomena of underground club music with symposia alongside transformations to CTM's nucleus – Berlin's club venues, many of which are now operating as vaccination and COVID-19 testing sites. With this year's theme of working "towards far-reaching transformations," CTM offered a modest revival for club music communities amid the precarious conditions faced by artists and cultural workers. In response to ongoing lockdown decrees, an online festival was a straightforward resolve – and discussions, film screenings, and live musical acts passed through a single channel directly into our homes.
Every year, CTM plunges into a culmination of issues surrounding forward-facing electronic music, where its conscious programming seamlessly shifts from one topic to the next, including colonial material legacies, queer temporalities, intergenerational diasporas, grassroots practices, digital autonomy, and subcultures. Even in isolation, it is crucial to address such issues with sensitivity and incorporate the views of highly regarded club acts and preeminent figures in music and art. Yet these manifold ideas can be overwhelming while wading through the abundant currents of information constantly circulating online.
However, amid the digital scrolling and live streaming, there was the occasional strain of familiarity piercing through the performances that unfolded on-screen. No matter the medium, these intimate episodes are testimony to directing time and space for such displays to transpire. While CTM shared snapshots of global music scenes via our screens, several performances were nevertheless subjected to the reality that their affective potential could have been even more profound as a corporeal experience.
Vocalist and electronic composer Christina Wheeler ran a digital preview of her three-part suite The Totality of Blackness Trilogy, [1] preceding the immersive multimedia production that is planned to premiere for a live audience for CTM's 2022 edition. Wheeler defines her approach to language as tonal poetry, words resounded into looped sequences, stretched over binaurally computed instrumentation – soulful and downtempo in its quality. Wheeler conducted her semiotic journey of Blackness in parallel to substances that were approximately visualized by Aaron Kulik. Kulik's winding frames of basalt, liquid, and vapor orchestrated a descent into Wheeler's aptly named trilogy – presenting a sensory spectacle, pervasive and calibrated, adhering to intricacies and expanse. Known for her contributions to prominent jazz and house music scenes, Wheeler's flowing musical blends of ambient guitar strumming to brief vocal overlaps navigate anxieties and emotional catharsis that Wheeler graciously reproduces.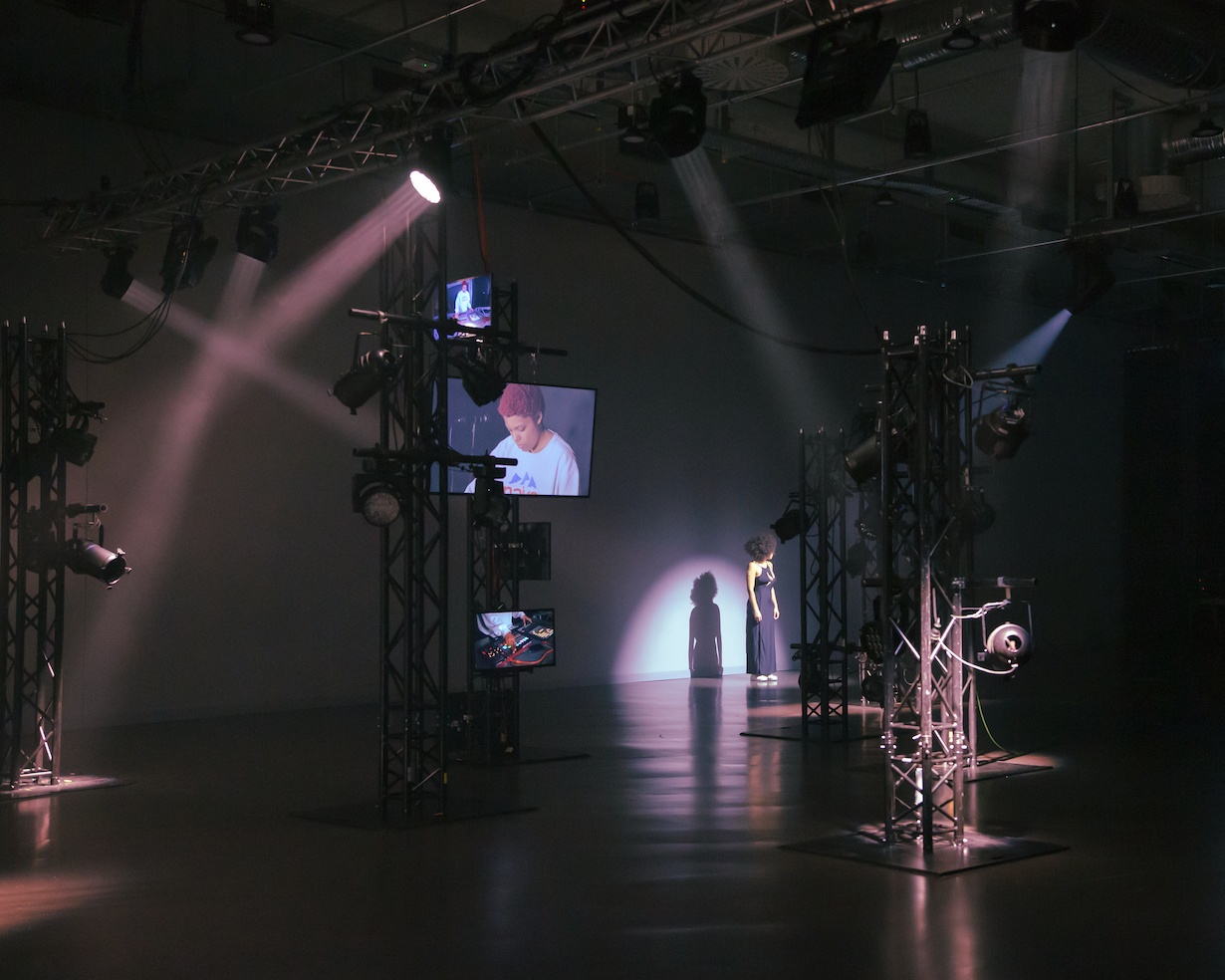 As part of CTM's trans/local performance series, which commissioned artists throughout the world to produce collaborative works streamed from silent green's Betonhalle in Berlin, Hyperdub's Loraine James performed a staged production titled Fascinated By, [2] in lockstep with artist dancer Isabel Lewis. Responding to this year's theme and CTM's "hopes of enabling physical-sensual experience where feasible," the duo guided spectators by using subtle and evolving progressions while the camera frame gradually widened to reveal multiple screens in their industrial backdrop. The lens leans in again to amplify each movement, showing novel commands by each performer. Glitched interferences transpired over an airy soundscape with spliced spoken messages recollecting encounters and connectivity. James's set ebbed into discord, then, as synchronized rhythmical patterns flourished, ephemeral vocals and spoken anecdotes about longing surfaced. Flashes of light charged the capacious venue in which James and Lewis were situated, as James's elaborate technical practice was uncovered on-screen and Lewis answered with sudden impermeable movements. This performance manifested as something exceptionally intimate, as in addition to the absence of a visible audience, Lewis and James embarked upon their respective journeys in perfect harmony.
Mark Fell dealt with similar themes of synchronicity in a performance titled Symmetry for Five [3] – with contributions by guitarist-composer Jim O'Rourke, algorithmic musician Rian Treanor, and punk-electronic performer Petronn Sphene while instrumentalist Limpe Fuchs was featured on the Betonhalle stage. As an answer to CTM's trans/local themes, Fell's treatment of and approach to isolated live performance introduced diverse scoring methods into a durational collaborative format. Various metallophone instruments were closely shot, affording careful attention to their sculptural components as a soundscape of swelling reverberations overlayed tonal shifts – sporadically interrupted by a chiming sound. Just as there seemed to be total nonexistence of any human interference, instrument-builder Limpe Fuchs emerged on the set and shaped the soundscape with vocal utterances while springing the metallophones into action. Symmetry for Five is effective in maneuvering collaborative efforts conducted in isolation, digitally developed to sonically fill the stage scene from different parts of the world. Joining the performance from Japan, Germany, and several locations in the UK, the five collaborators coordinated and manipulated audio data in real-time to speculate on "technical, aesthetic, and ideological limitations of streaming media and other traditional web-based formats."
Throughout CTM's program, various conversations homed in on apprehensions or hopeful potentials concerning the current state of things. Following all that befell the world in 2020, a notable landmark shift happened as a result of Poland's well-documented feminist protests last October. Queer and feminist activists from Poland's electronic music scenes were invited by CTM to weigh in on the rise of the region's fascist regimes and growing nationalist doctrines. Scholar Ewa Majewska and Polish queer feminist music collective Oramics addressed the importance of a radical transformation from liberal notions of identity politics to building solidarity – solidarity that emanates from a mutual fight against oppression and its many manifestations, such as racialized police brutality in the United States and fascist populism throughout Europe. In Germany, that solidarity would have to involve giving critical awareness to Germany's colonial histories and the myriad policies that continue to enact injustices on migrant families and their encounters with police.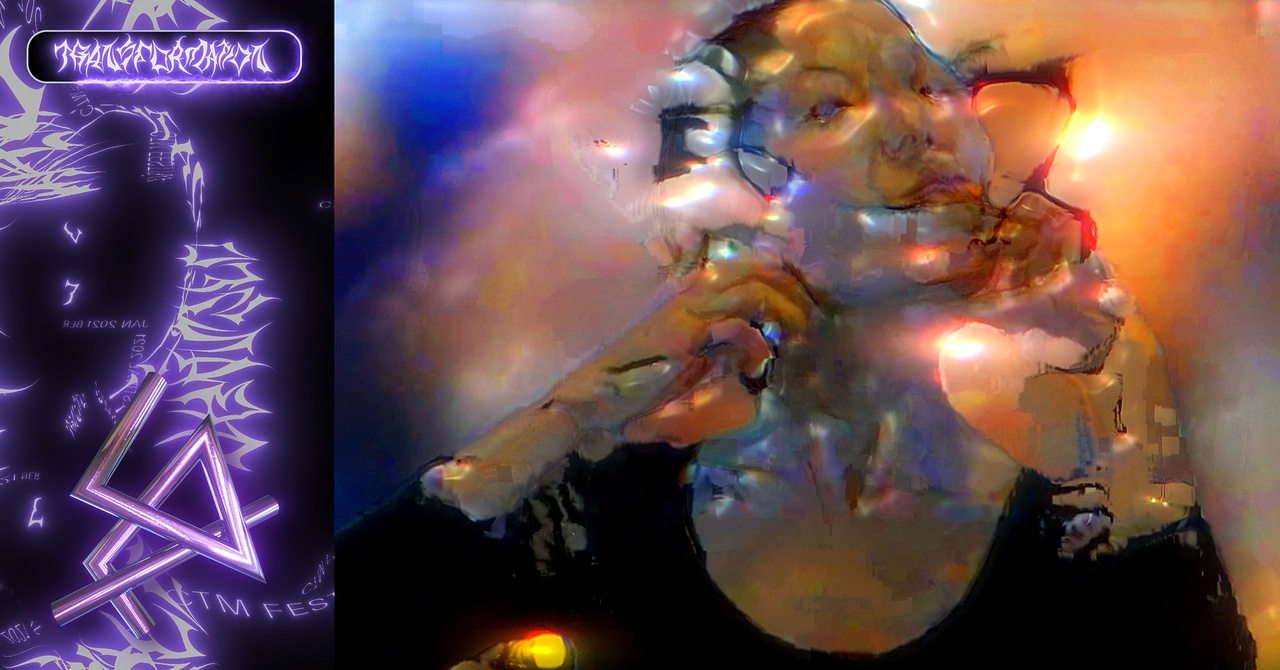 Later in the week, techno theorist and musician DeForrest Brown, Jr., historically positioned electronic music's evolution from Detroit warehouses to Berlin mega-clubs. Acknowledging techno's rise alongside the material and political histories rooted in the music, Brown passionately recalls the sentiments of Black pioneers such as Ken Colliers, Larry Levan, and Frankie Knuckles. They incited a musical movement by urging their audiences to move their bodies – to feel something. These legacies evoked clandestine memories of early club encounters and an innate inclination toward clubbing and music subcultures – reckoning with my own attachment to underground club communities dawned from a deeply personal and embodied place.
While attending a club night or performance in-person is now unforeseeable, a conceptual deep dive can be remedial. How should we employ our temporalities to sanction the revival of communities that make club music possible? CTM dwells in a similar position as its 2020 edition, where its programmatic theme touched upon the liminal, although it was during last year's festival that I unknowingly spent my last nights attending live performances and club nights throughout Berlin. Now liminal thresholds remain undefined, intensified by the prevailing difficulties throughout 2020.
The immersive potential in performance is abandoned when limited to screen-based formats; does that imply that digital consolidations shouldn't happen at all? I can browse, scroll, or click into the digital void; it is boundless and omnipresent. The dilemma of screen-mediated performances not only abandons the immersive traits that facilitate live music, it aggregates more information as well. To avoid being overcome by this excess, I will shut my laptop and turn over my phone at the end of each day – a performative gesture to block everything I have encountered on-screen. I suppose, in a way, this data overload is what initially sparked the development of controversial algorithms used by the web's most powerful platforms – critically examined as well during CTM's discussions.
When trying to conceptualize a club music festival experienced in isolation, it's difficult to overlook the complex incentives for congregating on the dance floor in the first place – incentives that encompass political and/or recreational spheres. A club night can only be defined clearly by a single trade-off: an appreciation of oblivion and succumbing to the collective experience that allows us to peel away entirely at what muddles our daily lives.
"CTM Festival: Transformation," Berlin, January 14–31, 2021.
Jazmina Figueroa is a writer based in Berlin. Her latest essay Infinite Whole was published by Montez Press.
Image credit: 1. CTM / Lucas Gutierrez 2. CTM 2021 / Irma Fadhila 3. courtesy of CTM