GRATEFUL NEW YORK
Shiv Kotecha on "Greater New York" at MoMA PS1, New York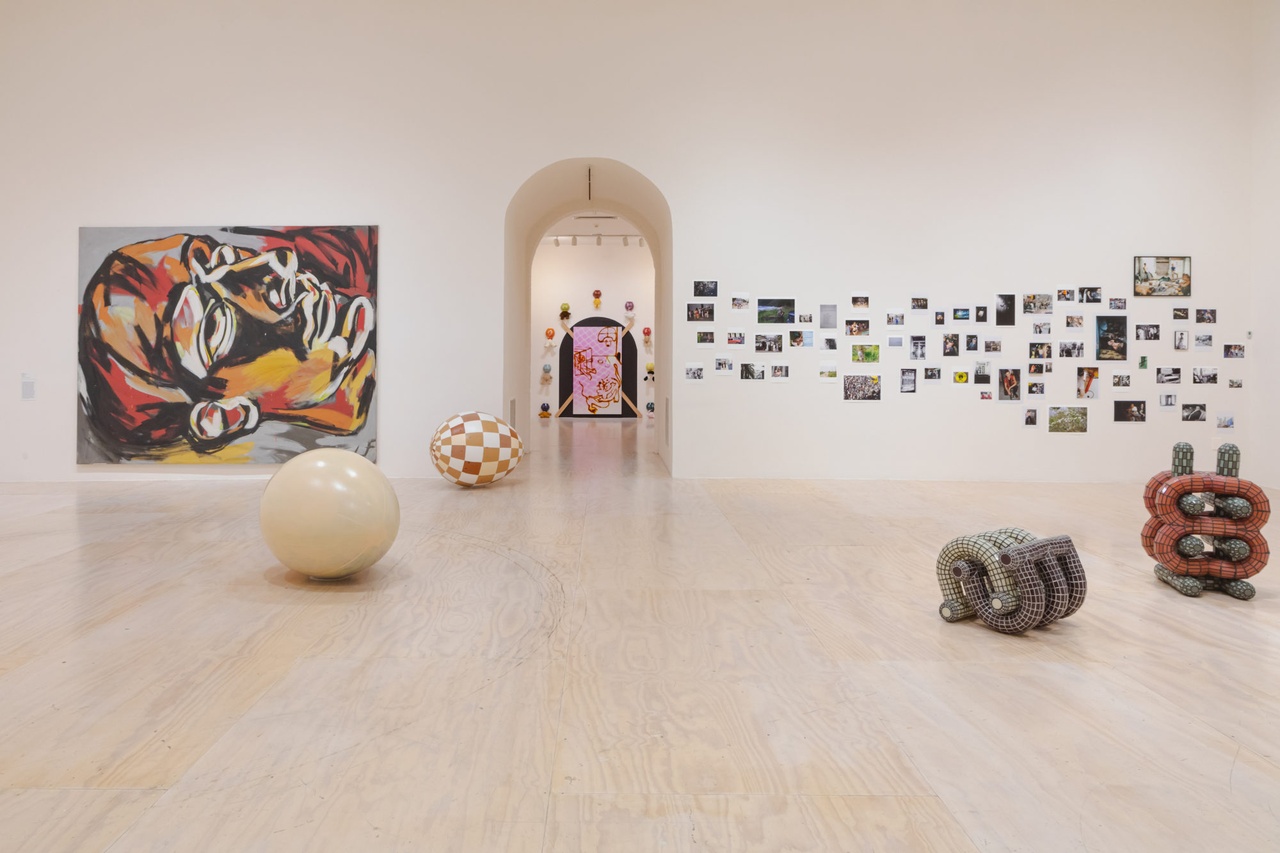 Every five years, "Greater New York" presents a survey of work produced by artists living and working in New York. The latest iteration, on view through April 2022, is characterized by returns and recursiveness, by looking back to look forward. This materializes in a literal sense – the majority of artists exhibited are no longer living – which is a function of the exhibition's attempt to fill historical gaps, to turn to artists who have imprinted the city with their art but who received little institutional recognition. As writer Shiv Kotecha argues here, the exhibition limns a New York art history that suggests that any inquiry into what is happening now is inextricable from the conditions of emergence that led to this moment, or from the consequences that any conception of the now portends for what comes next.
This year's iteration of "Greater New York," the quinquennial survey exhibition at MoMA PS1 of work by artists living and working in New York, arrives after a year's delay. Thwarted, as was our globe entire, by the onset of the Covid pandemic, the exhibition arrives with the weight of the questions that have plagued New Yorkers as much as they have non-New Yorkers – direct questions about how, if at all, the present is to be understood. How – now – are we supposed to relate? How – with the way that things have gone – can we bear to be functional? How – after the loss of so many, every day more of the same – how, Reader, to continue?
Organized by PS1's director Kate Fowle and curator Ruba Katrib in collaboration with two guest curators, Serubiri Moses and Inés Katzenstein, "Greater New York" 2021 presents over 100 works by 47 artists and artists collectives whose practices provide a lens through which New York sees itself asking these questions, and in the most poignant of cases, finding alternatives that suggest there is no right answer. Climate collapse, the ongoing and newly perpetuated forms of colonialism, malfunctioning public services, rampant gentrification and displacement, corporate and algorithmic takeover – these are a few of the themes that emerge in, and between, several of the works on view. Together, they limn a New York art history that suggests that any inquiry into what is happening now is inextricable from the conditions of emergence that led to this moment, or from the consequences – material, spiritual, and otherwise – that any conception of the now portends for what comes next. Ten of the 47 artists represented in GNY21 are deceased, and many of the included artists come from communities glaringly unrecognized by New York's art institutions – for instance, the Mohawk artist Shelley Niro, who produces outstandingly outsized photographic prints depicting fossils of ancient life forms encrusted into rocks that abut Lake Erie in a series titled Resting Place of Our Ancestors (2019). These reparative gestures suggest the desire to take stock of the epistemological possibilities of stopping before we look forward, or to look back again at what we've too calmly accepted as lost: "the people all got up to go," concludes New York starlet John Ashbery's poem, "How to Continue." In the poem, they don't move forward, they stand still, "and loo[k] back on love."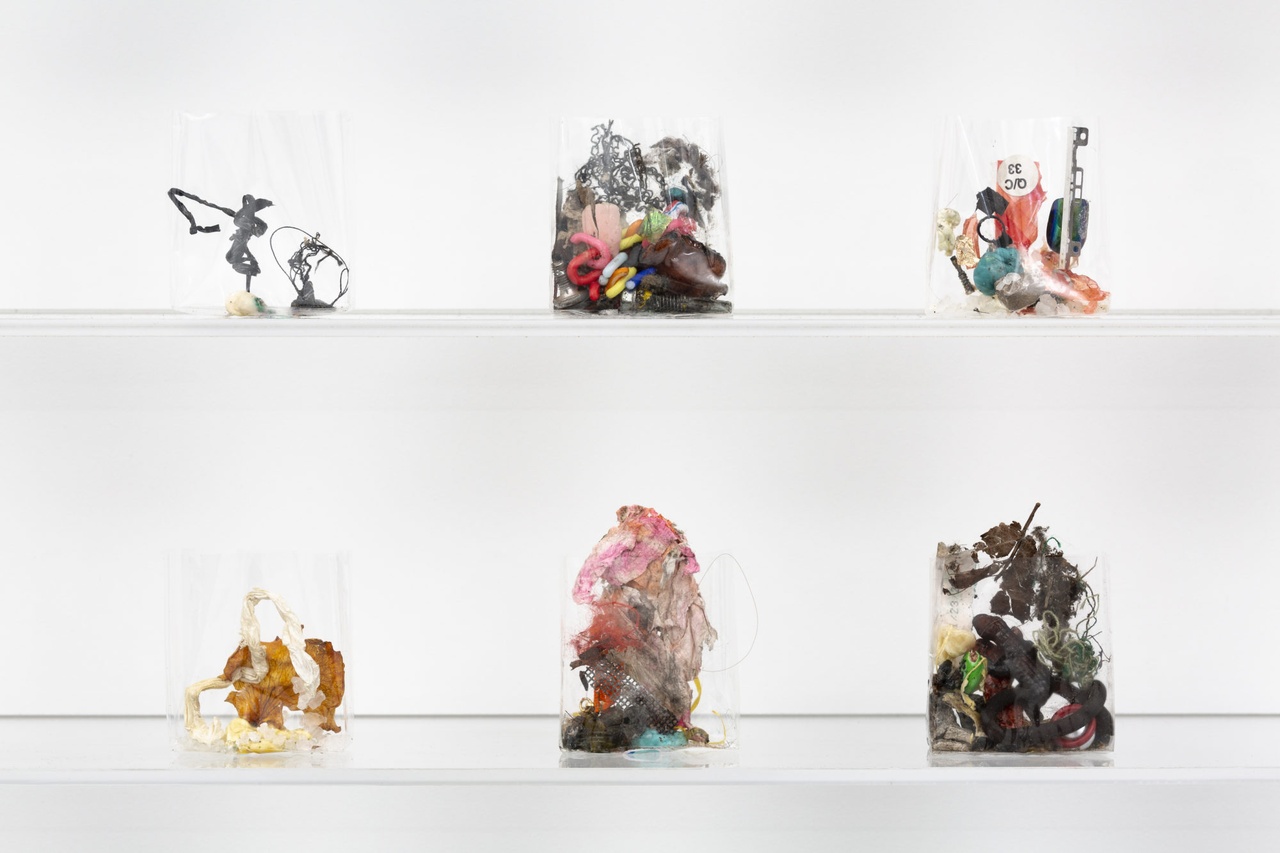 Recursiveness, in this installation, is used to highlight connections between artists working with divergent methodologies. The Argentinian-born painter Luis Frangella's showstopping side-ways portrait Dreamer (1983), an expressive canvas in thick red, black, and brown impasto, for instance, hangs alongside a year's worth of cellophane cigarette wrappers used as free-floating plinths for Japanese-born Yuji Agematsu's poetic reconstructions of the city's minor matter in zip: 01.01.20 ... 12.31.20 (2020): since the early 1990s, Agematsu has collected detritus from city streets on his daily walks – among the specific objects archived by the artist in the selection on view are strands of human hair, discs of dried chewing gum, a pen cap bent with tooth marks – and meticulously arranged them to produce memento mori–like microcosms. Placing Frangella's electric painting near Agematsu's iterative sculptures draws out both artists' specific attention to color and scale, but also ultimately creates an alternative through line by which we understand the turn from expressionistic painting and sculpture to conceptual or process-based works as an active part of New York's immigrant art history. The effect of this I felt later in the exhibition, where among several of Frangella's works were a few photographs by the German-born Andreas Sterzing. They depict East Village darling David Wojnarowicz standing in front of a series of mural-sized neoclassical nudes painted by Frangella on the disused piers that line New York's Hudson River, where one might imagine Agematsu out, strolling for material.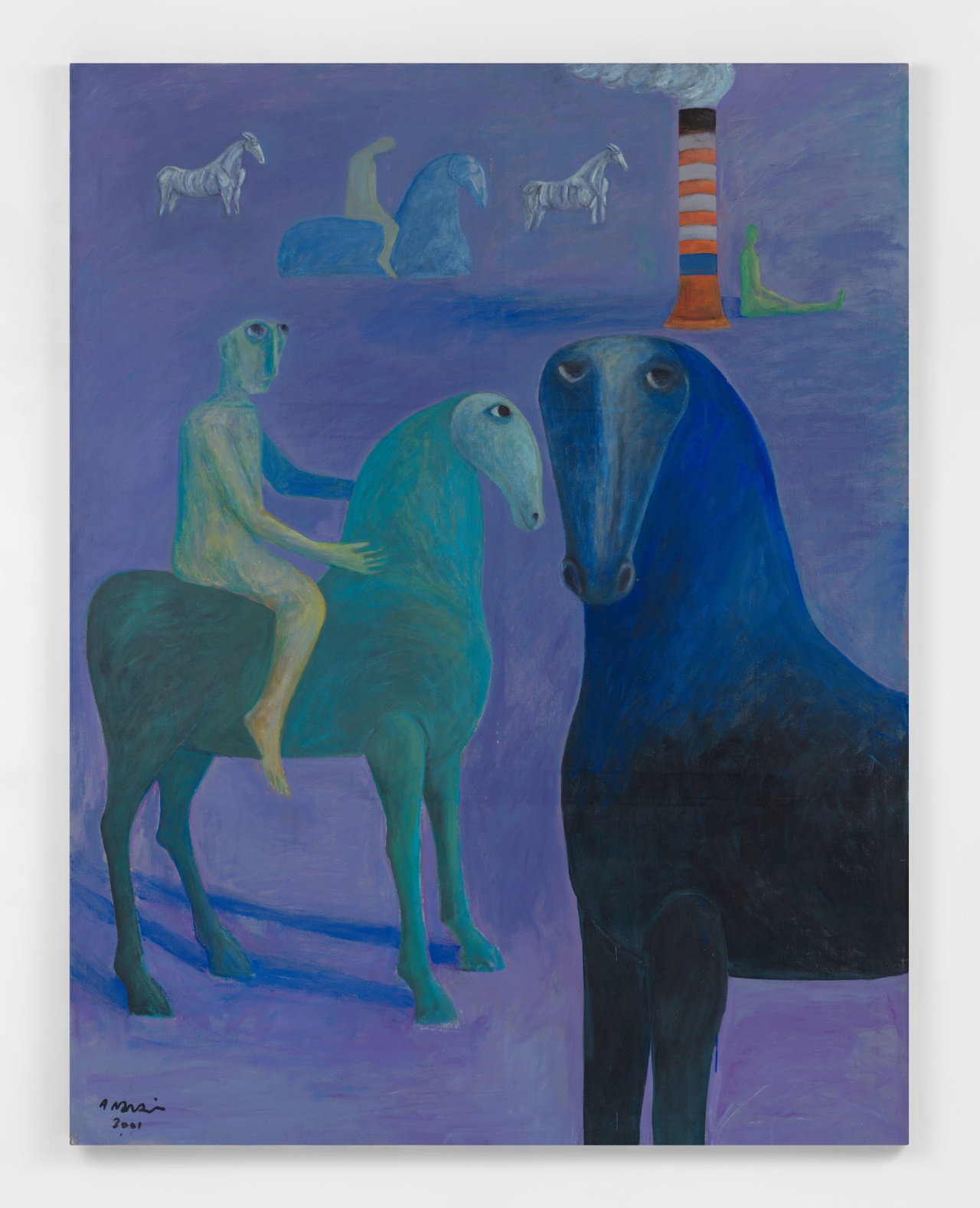 Some of the exhibition's most affecting works are by poets and photographers – rogue agents of the everyday who were producing writing alongside their art practice as way to generate new ideas or as a place to process dissatisfying feeling. Named after Friendship Cemetery, the historical burial site dating to 1924 for the Black community in Hot Springs, Arkansas, Raque Ford's Friendship Cemetery (I The Fool) and Friendship Cemetery (The Wise) laser-cut snippets of poetry into translucent plexiglass and reflective surfaces that work less as lament as they do befuddlement: "find any spot / you can to / hold your past" reads one, "no birth date," another. Given a whole room to display their dense catalogue of fast-produced, staple-bound volumes is the collectively run independent press BlackMass Publishing. Reprinting historical texts by Black artists, writers, musicians, archivists, and other cultural producers that are otherwise gatekept by institutional archives, freshly printing contemporary texts, BlackMass aims to rerig the mechanisms by which Black history's circulation and access has been delimited. On my visit, I leafed through a pamphlet that included several lo-fi scans of David Hammond's Body Prints series and two slim photobooks by Kwamé Sorrell of the collective's primary members, titled Kreyòl Homes and Southern Homes, both containing frontal images and hand-drawn interior layouts of black residences in the South; its subtitle provided a key into the ethos and process of the project: "Let the past enrich new buildings."
Presented alongside the Egyptian-born artist Ahmed Morsi's massive, aqueous canvases populated by ungendered and equine figures are several of the artist's works on paper and books of poetry. A refrain from one Morsi poem, "249 E. 48th St. NY 10017," continued to ring in my mind, especially as I encountered several of the other works in the exhibition that engage New York's ludicrous real estate market, which the economic disparities caused by the pandemic only served to further entrench. Take Swedish-American artist Marie Kalberg's outstanding video adaptation of Doris Lessing's novel The Good Terrorist, in which several New York artists slam and reopen the doors of a vacant luxury apartment on New York's Upper East Side. Or, similarly, the Chemehuevi-Anishinabe artist and poet Diane Burns's point-blank incanting about Lower East Side gentrification and Manifest Destiny in Poetry Spots: Diane Burns reads "Alphabet City Serenade" (1989). From far without, Morsi's incisive verse belts the curse of the landlord: "Death lives among the tenants / roams about wearing a mask."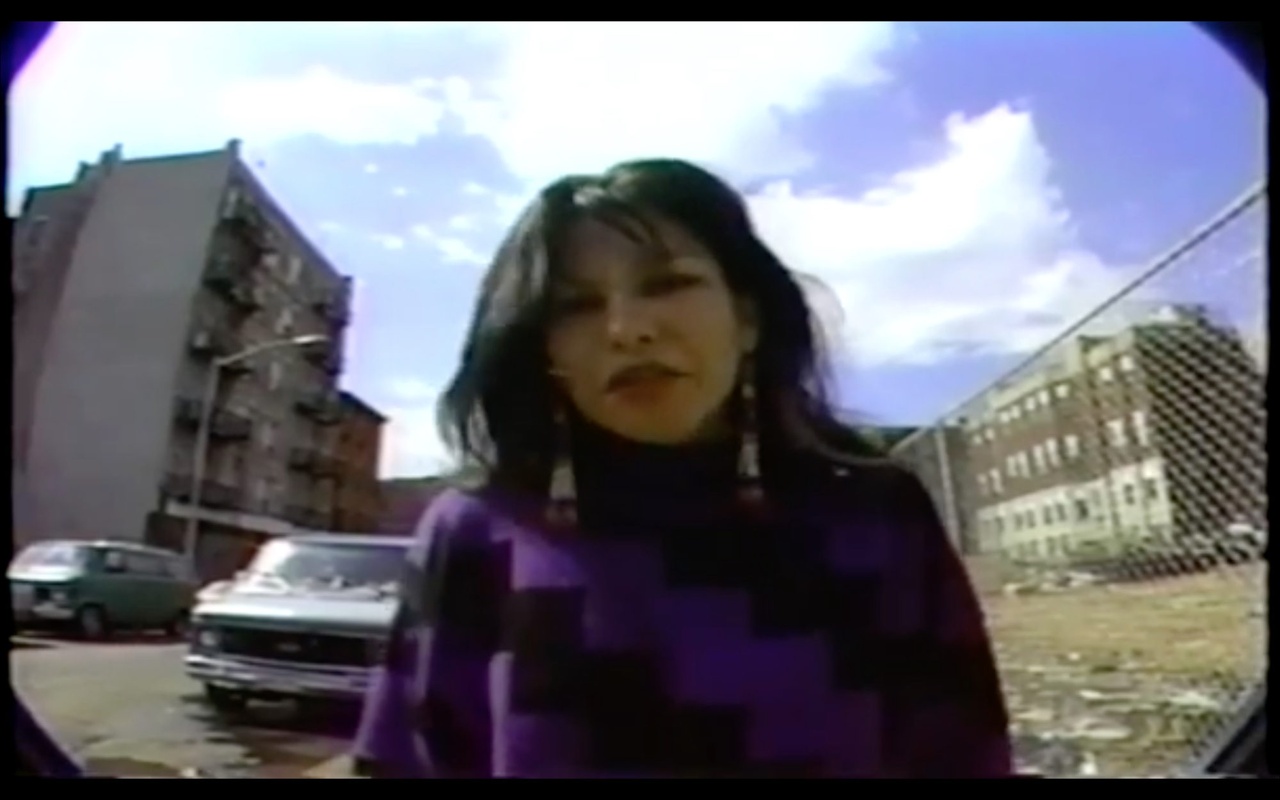 On MoMA PS1's website, adspeak invites art patrons to visit an exhibition that "foregrounds the resilience of artists" practicing in New York today. It's a curious term – resilience – one borrowed from the finance industry and used by neoliberal governments across the globe as a way to measure the ability of a system, or a populace, to withstand shock and still maintain its internal relations; or, put another way, resilience is a term used to ensure that entire communities of people – the jobless and homeless, the elderly, the immunocompromised – learn to not expect qualitative change. Resilience: what is said to soften the blow-by-blow of ongoing catastrophe. [1] Perhaps the term is apt: this fall, New York City elected a former police commissioner, Eric Adams, as its mayor, cementing the city's denial of the realities of antiblack violence and corporate purchase it continually lambasts yet thoughtlessly rebuilds itself on. I'm glad to see exhibitions like this one, less concerned with showcasing what's great about the now or the new; showing me, in lieu of greatness, the forms gratitude might take instead.
"Greater New York," MoMA PS1, New York, October 7, 2021–April 18, 2022.
Shiv Kotecha is the author of The Switch (Wonder, 2018) and EXTRIGUE (Make Now, 2015). His criticism appears in 4Columns, Aperture, art-agenda, BOMB, MUBI's Notebook, and in frieze magazine, where he is a contributing editor.
Image credit: 1. Photo: Noel Woodford; 2. Courtesy the artist and Salon 94, New York; 3. Courtesy Bob Holman, www.poetryspots.com