66
THE ECSTASY OF KATHLEEN COLLINS: ON "LOSING GROUND"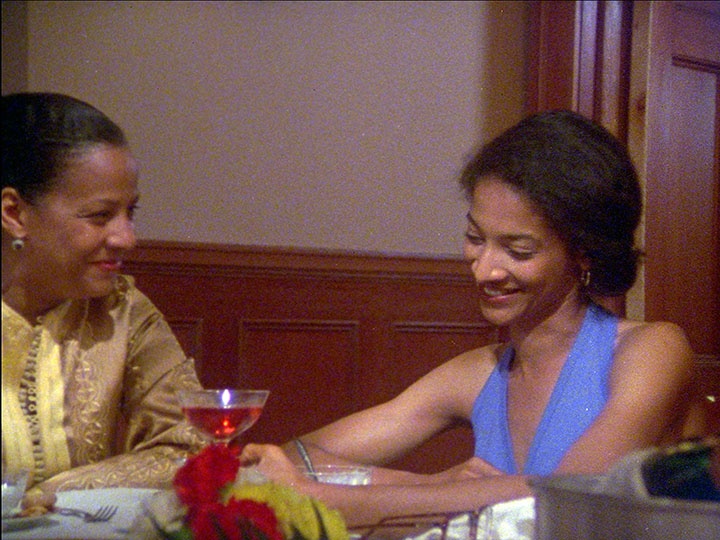 Last weekend, ensconced in the depths of a digital film database, I came across Losing Ground, the second of two feature-length films directed and written by philosopher/educator Kathleen Collins. Losing Ground was printed on 16mm film and released locally in 1982 but was ignored by regional and national art-house cinemas until its "rediscovery" in 2015, long after Collins's death in 1988. [1]
Losing Ground reminded me of some gossip I'd heard, and recirculated, about Collins: that she directed pornography films to self-finance her feature-film work. Funnily enough, throughout Losing Ground, the central protagonist, Sara, a philosophy professor, is burrowed into intensive research on the "ecstatic experience." [2] And while Sara's egomaniacal abstract painter husband goads her with sarcastic reference to The Ecstasy of Saint Teresa, she arduously continues her "treatise on aesthetics and the pursuit of ecstasy [while] feeling ignored and marginalized in her marriage." [3]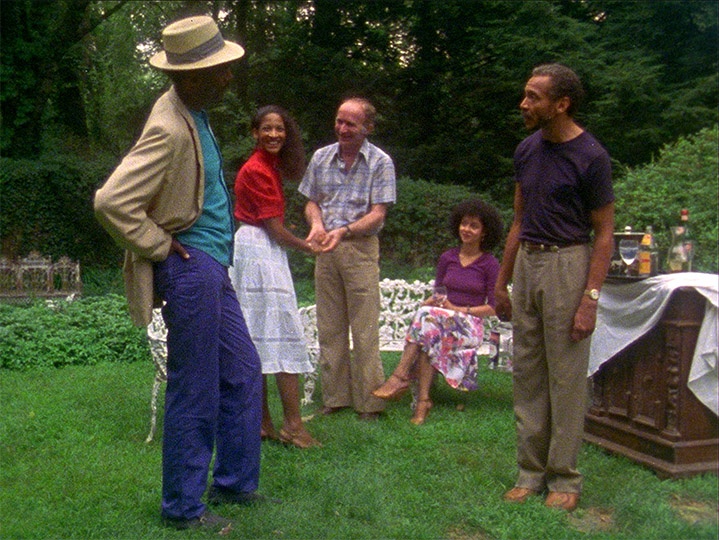 The philosopher never directly cites any pornography – nor feminist theory, postcolonial thought, or Black Marxist theory, for that matter – though I imagine Collins would have been conversant in those fields of study. Instead, Sara's research is based almost exclusively on Western continental philosophy, with one notable exception. I was struck by how Sara, played by Seret Scott, visits a psychic to enquire about the ecstatic. She posits that an ability to see into the future is an ecstatic experience. For me, this echoes, or prefigures, the resurgence of tarot, astrology, and other "interpretive arts" as empirical research as we move toward self-actualization.
Both Sara's husband and her new friend Duke make glib mention of their own ability to self-actualize, having been challenged by racism. Their jibes suggest that they already know that Sara will understand their experiences of having pleasure (which for them was synonymous with success and freedom) cut off. Neither man demonstrates curiosity for how extinguished ecstasies might haunt her, though Duke does encourage her so-called "right," or capability, to reach her personal peak. Through Sara's fictional research and Collins's real-life biography as an activist, philosopher, and teacher, [4] I'm reminded of Pleasure Activism: The Politics of Feeling Good (2019) by adrienne maree brown.
I'd love to know how brown would take on Losing Ground. Perhaps impatient with the pedantic tendencies of academic theory, brown frequently employs the interpretive arts (IG: @adriennemareebrown) to situate her social and political commentary. Pleasure Activism, her second book, examines "how what feels good always has a complex politics of its own," [5] and I would love to see brown's response to fictional-Sara's "Final Treatise on Ecstasy," which we never get to read.
Notes
| | |
| --- | --- |
| [1] | See Morgan Jerkins, "Unbounded Life," Frieze, no. 201 (March 2019), available online as "The Unbounded Life of Kathleen Collins," https://www.frieze.com/article/unbounded-life-kathleen-collins; and Lucie Elliott, "Expansive Territories: Remembering Kathleen Collins," Another Gaze, September 19, 2018, https://www.anothergaze.com/expansive-territories-remembering-kathleen-collins-losing-ground-feminism-race/. |
| | |
| --- | --- |
| [2] | Quote in: Neyat Yohannes, "On Losing Ground: Kathleen Collins Spins Gold Out of Ordinary Trappings," Bright Wall/Dark Room, no. 86 (August 2020); for other useful synopses see Yasmina Price, "Kathleen Collins's Ecstatic Self-Discovery," New York Review of Books, February 29, 2020, and Elliott, "Expansive Territories." |
| | |
| --- | --- |
| [3] | Elliott, "Expansive Territories." |