ON DECOLONIAL ART CRITICISM
Alexandra M. Thomas in Conversation with Julia Grosse and Yvette Mutumba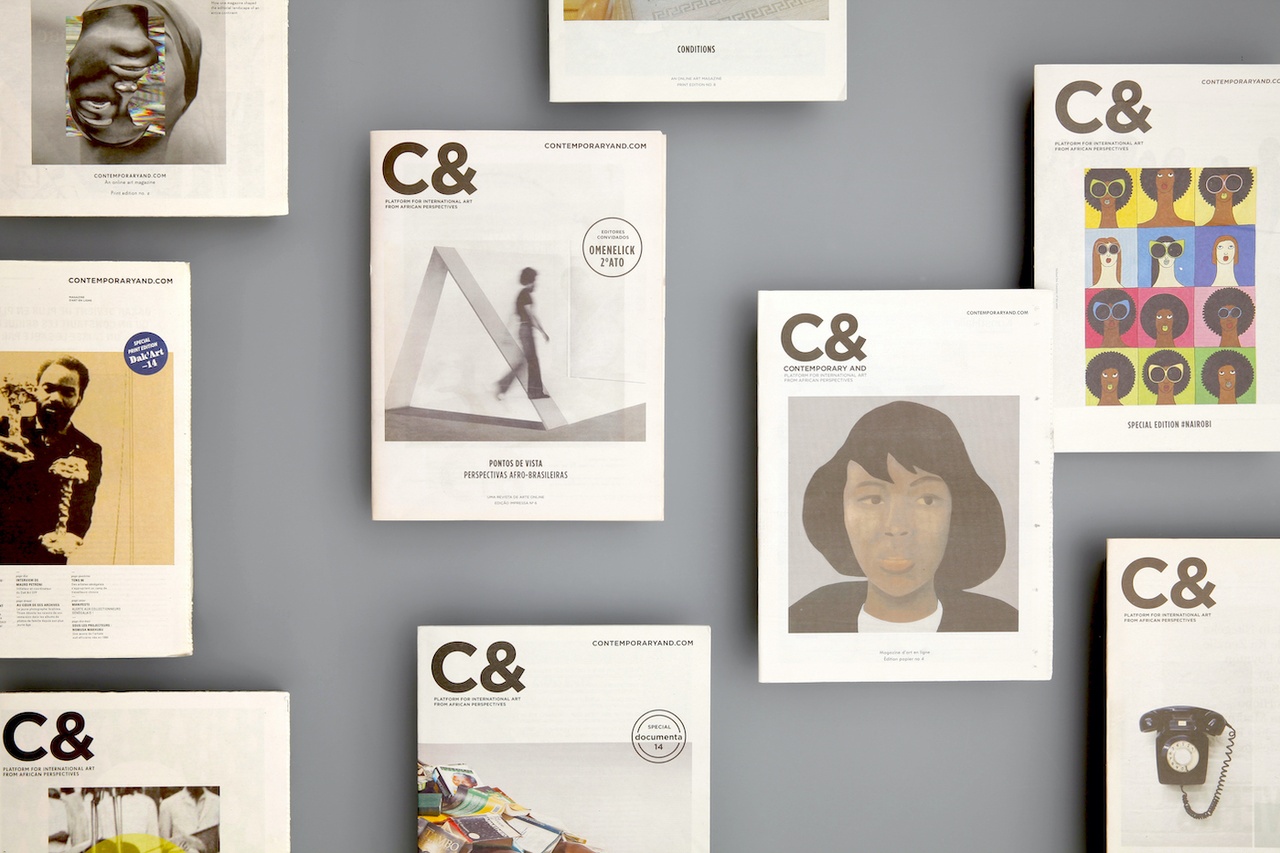 The Berlin-based contemporary art magazine Contemporary And (C&) is a vital voice in the vast sea of art magazines, describing its mission as reflecting on and initiating "discourses that move beyond the idea of centers and beyond singular histories and presents." The magazine's founders and artistic directors, Julia Grosse and Yvette Mutumba were recognized for C&'s work with the 2020 European Cultural Manager Award. Alexandra M. Thomas spoke with Grosse and Mutumba on the occasion of the award and writes that there are crucial lessons to be learned from C&.
Julia Grosse and Yvette Mutumba are the founders and artistic directors of the multimedia platform Contemporary And (C&), which, among its other educational and curatorial initiatives, publishes innovative art criticism that refuses the Eurocentric and patriarchal hegemony that is still so rampant in the art world. C& has been at the forefront of reimagining an art world beyond the outdated center–periphery model that marginalizes perspectives from the Global South. On the occasion of their being awarded the prestigious 2020 European Cultural Manager Award, I spoke to Mutumba and Grosse about the imperatives and stakes of the global art world today.
We had a generative, candid conversation, beginning with their professional journeys and then moving toward their views on the urgent matters of political and methodological transformations in curatorial practice and art criticism. As a Black queer feminist and emerging art critic who researches contemporary African art and transnational Black feminism in the German context, my intentions were to hear them speak from their own experiences on where the field has been and where it is going. Grosse and Mutumba detailed their intellectual and professional journeys before C&, indicating that they "started as art historians during a time when Black perspectives in an art historical context were still very unique." They have a shared experience of being faced with the dilemma of either working within the field of American Studies or leaving Germany to find proper advisers for their graduate studies. This is reflective of Germany being behind on addressing contemporary art from Africa and the global diaspora in a German cultural context. There has been a general understanding in Germany that issues of race and racism are meant for studies of the United States, or even for the British metropolitan context. Landmark moments such as Okwui Enwezor's Documenta 11 in 2002 and Gabi Ngcobo's 2018 Berlin Biennale have featured diverse and complex ranges of artists from around the world, but the discourse on Black diasporic art and culture in Germany has in other ways remained stagnant, mostly by clinging to troublesome logics.
While the globalist turn in the contemporary art world in postnational Europe has resulted in more artists of color being included in major exhibitions and art historical surveys at universities, major issues remain. Mutumba and Grosse explained the ways in which studies of African and Black diasporic art often reckon with the African continent, or Blackness itself, as a monolithic endeavor. Despite the countless themes and capaciousness of Blackness or Africanness as categories, centering Africanist perspectives has still been considered a niche aspiration. C&, from its inception, has problematized the category of "African art," especially when Eurocentric art histories are often identified by their motifs and aesthetic impact, as opposed to their identity and subjectivity. It is, as such, understood that there is no essentialist category of European art, yet for the African continent, it is common for exhibitions or books to claim a general overview of the arts of Africa. I raised the point that art history departments often hire one scholar to teach the arts of the African continent and its global diaspora from the classical and early modern periods through the contemporary, while there will be several professors working on Europe who specialize in the renaissance, medieval period, classical art, and so on. This inspired Mutumba and Grosse to share intriguing insight on changes within C& over the past few years. The magazine originally included a subtitle, "Contemporary Art from African Perspectives," before they recently did away with it to instead highlight their mission as being focused on critical perspectives on global art. Mutumba spoke openly about the conundrum of articulating their focus on global African perspectives in order to fill the gap in art criticism, yet wanting to resist the essentialization of Africanness as a monolith while European art is always already understood through multiplicity.
Nonetheless, their decision to weigh in on the side that resists the essentializing logic was a generative thought experiment. It remains clear that their content focuses on African perspectives, but removing the label situates the contemporary artists and critics involved with C& as innovators who stand out on a global scale, and happen to be African as well. That said, Mutumba and Grosse resist the notion of African art as niche in ways beyond the titular focus of the magazine. Their criteria for commissioning aesthetic criticism differs from other magazines that engage the global art world. They criticize the norm in which Western art magazines will send their staff writers abroad to cover exhibitions, identifying this process as "parachute journalism." Alternatively, C& has a shared value of prioritizing local voices over foreign journalists – allowing for a deeper understanding of the contexts of exhibitions and artist features. Artists and critics from Africa, whether or not Western critics write about them, have persisted in pioneering artist collaboratives, contemporary art studios and workshops, and journalistic coverage. C& brings their voices to a larger audience. While Grosse and Mutumba had this philosophy prior to the COVID-19 pandemic, which has severely limited air travel, it is worth emphasizing that other magazines can and should learn from these strategies if they are committed to publishing global criticism during the pandemic and its aftermath. While magazines should have prioritized local perspectives from the beginning, the pandemic itself provides new conditions from which one considers the task of global art criticism.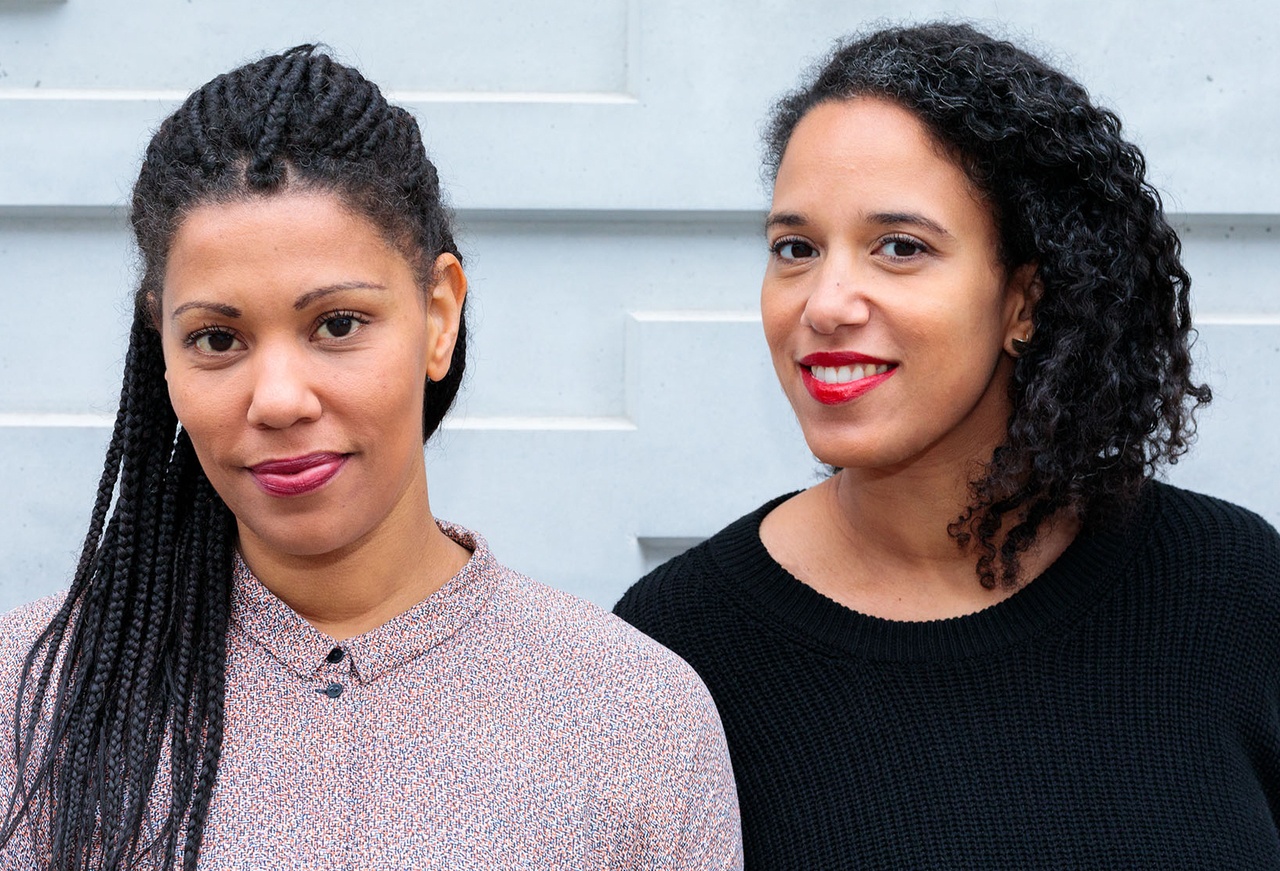 I was struck by a general statistic that Mutumba shared – C& has readers in about 150 different countries. The herculean task at hand, of highlighting artists from all of those countries and translating criticism into several languages, is not lost on the creative minds that lead C&. Mutumba and Grosse have been flexible and experimental with shaping C& to meet the needs of their readers. For example, they launched C& América Latina Magazine in 2018 after realizing the deep need for an initiative centered around Black perspectives and their connections to Africa in Latin America and the Caribbean, where there is an exciting contemporary arts scene stretching from Peru to Venezuela to Cuba and beyond. In order to serve their readers in those regions, C& América Latina is published in English, Spanish, and Portuguese. Pointedly, Grosse noted that some magazines act as if someone is not an artist if they do not speak English. Anglophone dominance can no longer hold under the truly global conditions of the art world today. I deduced that C& América Latina retains its stated focus on Latin America and the Caribbean because it is necessary to explicitly state their intentions in content production in order to summon and build the community of artists and critics that has been so marginalized in mainstream art criticism.
Deeply engaged in Mutumba and Grosse's radical priorities in reimagining art criticism, I asked a question that is most pertinent in my own scholarly practice, as well as in that of my colleagues in the US who are working within the enormous field of Africa and the global Black diaspora. We are tasked with covering so much theoretical, political, geographic, and temporal ground because we are often expected to be the sole representatives of our field at our respective institutions. How might we remain accountable to intracommunity differences despite this massive scope? I specified that I was considering my role as an African American woman invested in the African diaspora in Germany, and the power dynamics at play due to African American exceptionalism, and the exporting of European race relations to the United States, as well as the nuances of queer, transgender, feminist, and otherwise marginalized artists. Mutumba poignantly said, "Considering discussions around intracommunity differences does not always have to be a headline," meaning that these dialogues can be weaved throughout all of the content as opposed to being placed in a special series of articles. Mutumba and Grosse see it as a given to feature artists who are marginalized within their communities but without focusing solely on their biographies as a lens through which to view their works.
Unpacking the question further, they noted that sometimes artists focus on their identities and biographic experiences in interpretations of their artwork, while other times they do not. First and foremost, Mutumba and Grosse's art historical practice demands genuine reflection on the formal experimentation of Black artists, as opposed to immediately resorting to "Where are you from?" questions that would not be the normalized lens for writing about white artists. Of the various insights shared by Mutumba and Grosse, the one I found most exhilarating was their concerted effort to facilitate community building and collaboration within and across Africa and the global diaspora. Their rejection of an essentialized and monolithic category of Africanness that might squash the intricate differences between artists from vastly different contexts does not necessitate a forced separation. Instead, they encourage artists and critics to connect, through C& programming and content production, to learn with and from each other. While there are crucial lessons to be gleaned from C& and its philosophies, Mutumba and Grosse maintain, quite powerfully, that their focus is not solely educational. Grosse declared their aim as being "not just to educate, but to irritate." They are actively challenging the mainstream norms in the art world and, as a result, building spaces for artists and critics from around the world to connect by contributing their unique voices to the infinite topics that emanate from the immeasurable cosmos that is the artists of Africa and the global African diaspora. They rightfully position this work as foundational to exploring contemporary art in a global context. C& is based in Berlin but ripples out into a boundless web: the impact of Mutumba and Grosse on the art world is extensive and will only become more apparent as they continue to push the art world further toward global consciousness by decolonizing the practice of art criticism.
Alexandra M. Thomas is a writer and PhD student at Yale. Her interests include: modern and contemporary art of global Africa; transnational feminisms; queer theory; and critical museum studies.
Julia Grosse is an art historian, cultural journalist, writer, and co-founder/artistic director of Contemporary And (C&), a multimedia platform which includes C& Magazine and C& América Latina Magazine. She is a lecturer at the Institute of Art in Context, University of Arts Berlin (UdK).
Yvette Mutumba is co-founder and artistic director of Contemporary And (C&), a multimedia platform which includes C& Magazine and C& América Latina Magazine. She also lectures at the Institute of Art in Context, University of Arts Berlin (UdK) and is Curator-at-Large at the Stedelijk Museum, Amsterdam.
Image Credit: 1. Florian Bong-Kil Grosse, 2. Benjamin Renter