A STANDARD UP FOR DISCUSSION
Benoît Lamy de La Chapelle on Christopher Williams at David Zwirner, Paris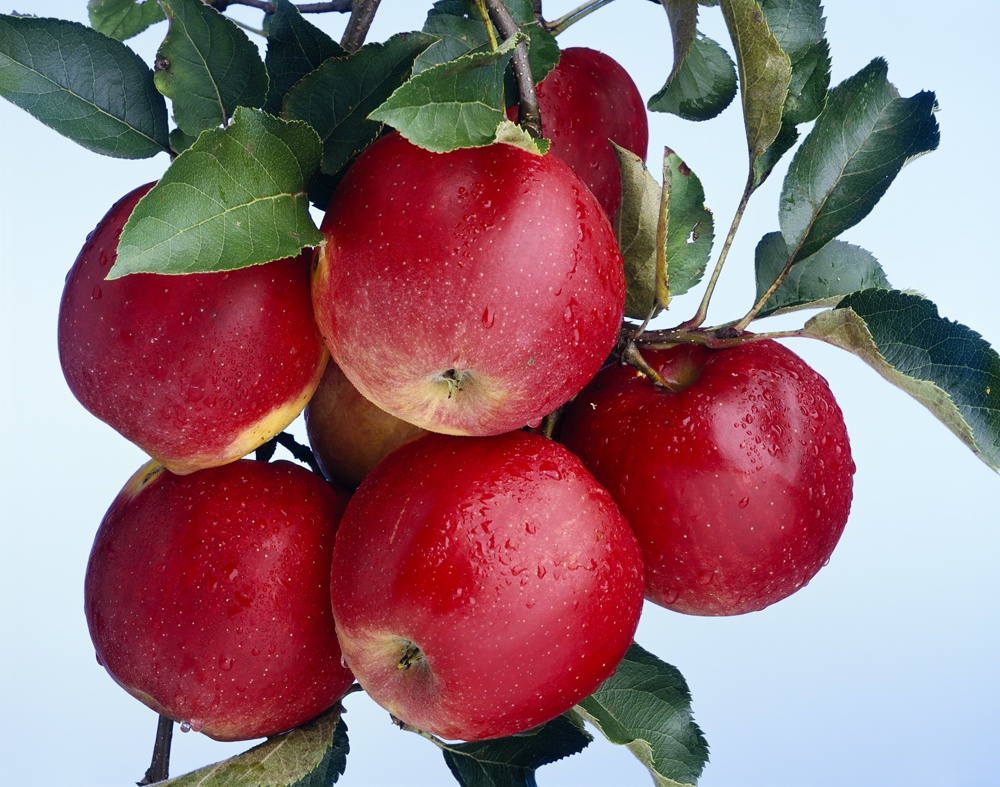 The advent of digital image making and of platforms for the incessant circulation of digital images fundamentally transformed our engagement with visual material. These developments have also had a pronounced influence in artistic production across media. Photography, being the obvious example, has been highly reactive to these changes, however, as curator and critic Benoît Lamy de La Chapelle writes here, you wouldn't necessarily know it by engaging with Christopher Williams's practice. Reflecting on Williams's recent solo show in Paris – his first in the city since 1999 – Lamy de La Chapelle argues that while Williams's work has long played with manipulation and self-reflexivity, it leaves us helpless to confronting unprecedented questions.
Presenting Christopher Williams's first solo show in Paris since 1999, "standard pose" was imagined as a sort of retrospective displaying an elegant selection of photographs dated from 2008 to 2021. Such a configuration, though not exhaustive, allowed for a reflection on his work's development over this period. Looking back at this work prompts a consideration of the significance of his approach in 2022, a moment saturated with the circulation of digital images on various platforms, and how this lens might give new perspectives and readings of his art.
"standard pose" actually started in the gallery's lobby with non-photographic artworks almost hidden in the space. Set on the floor were monitors playing two videos, both titled Provisional Prop […] (2021), showcasing still images about photography-making, and up on walls were Untitled (Provisional Prop) (2021), three paintings on glass indicating lists of technical photographic procedures. Photography processing thus appeared both as the fundamental subject of the show and an enigmatic language that possibly none of the visitors could follow. Two photographs were displayed in the gallery's office, separated from the lobby with a wall and basically not on view, though they were part of the show. In a gesture that runs somewhat counter to Michael Asher – who was Williams's teacher and inspired his employment of architectural interventions as institutional critique – Williams, instead of removing the wall to reveal the employee working in the gallery, restricted access to the most recent photographs of the show, playing with the expectation and desire of art consumers often attracted by the novelty of products.
In the main exhibition room, the partition walls on which the artworks were hung were worn out and torn apart, which made a striking contrast with the neat photographic ensemble. Hung lower than usual, the pictures were not comfortable to look at, and their subjects were mostly simple and didn't betray much about themselves: Bergische Bauernscheune [...] (2010) really is just a bunch of apples, and that's all there is to say, which can be quite disconcerting. Nothing more can be deduced from Standardpose […] (2014), depicting a handsome competition rooster on a blue background. And so it went with most of the pictures on view, a cohort of subjects without apparent unifying qualities. Williams's photographs have the dull look of stock or commercial photography, using its codes or standardized attitudes in order to mislead viewers. They look desperately normal and soulless to anyone expecting an emotionally moving artwork. A siren blared from the lobby's video works every 20 minutes throughout the gallery. Williams's exhibiting strategy still focuses on creating those physical or conceptual obstacles to create a constant discomfort.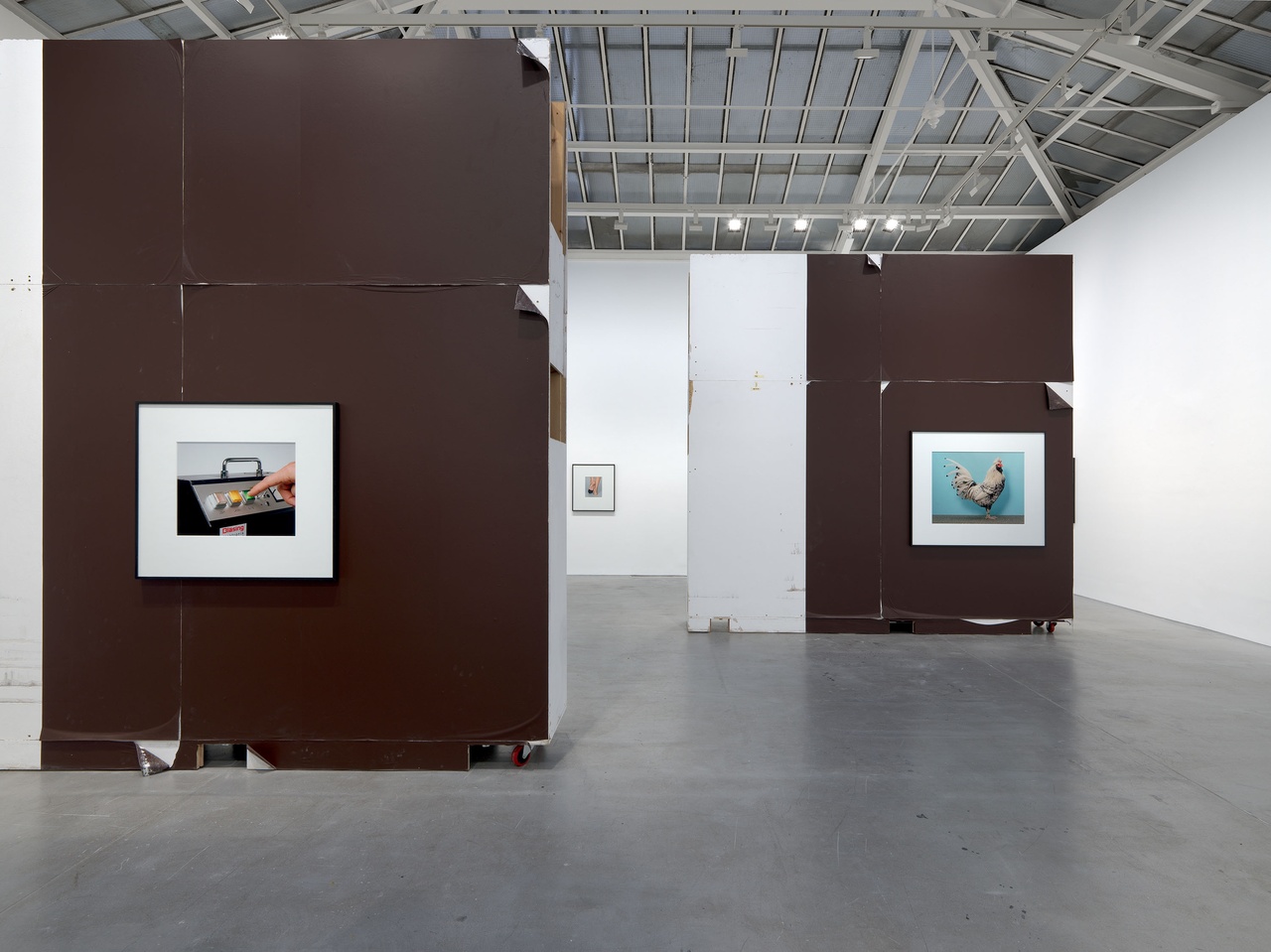 Williams belongs to a family of critical artists playing with the expectations and desires of viewers in order to make the feeling of disappointment and dissatisfaction a significant part of their work. By making visually banal artworks, Williams insists that viewers force themselves to go far beyond what they first see, giving indirect indications of what could be considered a default in an exhibition space, or in an allegedly perfect looking photograph. If his visual practice has roots in the history of German objective photography, his extreme objectivity is not necessarily to be appreciated in aesthetic terms but, rather, for where that objectivity leads the observant viewer. Despite their perfect look, the photographs show many defects to whoever is willing to scrutinize the surface of the objects or bodies, as in Untitled (Study in Black) [...] (2009) where what seems to be an advert picture for a brand of socks shows non-photoshopped feet with calluses and grime. Williams leads the puzzled viewer toward the caption in which the artist reveals the reality of his production process. In a specific, transparent manner, each caption states methodically where, when, with whom, or how the given photograph was taken, resulting in titles that are very long, very informational, and yet, complicated to read.
Another effort must then be made to enter the core of the artwork. A certain principle of disappearance of the artist (or "death of the author") is also at stake in Williams's work, playing with the notion of authorship, similar to commercial photography where nobody knows who made the image. Or, as in Baldessari's Commissioned Paintings series (1969), Williams delegates the artworks' production and only the concept belongs to the artist. So although Williams masterminds the production, he never creates an image in the traditional way – everything is delegated. For Williams, being transparent also means being honest regarding his relationship to the market as a critical artist. He insists on his condition as an artist in a neoliberal capitalist economy by marking his own displacement from one capital city to another through the worn out walls, exhausted after numerous installations, following the market and cultural industry demands.
"standard pose" clearly remained faithful to the artist's work method. As Williams said around a decade ago, "It is very easy to see the new project as a continuation of the old project under another title with a shift in emphasis." [1] Therefore, if his approach tends to highlight the importance of social changes, this does not necessarily mean these changes need be apparent under their technical or aesthetic forms. [2] The artist installed color photographs on the way in to the exhibition and black-and-white on the way out, creating a radical contrast that recalls an important shift in the history of the medium, or how both point at specific codes in photographic practice. But if black-and-white usually corresponds to early photography, Williams's color photographs appear technically obsolete all the same. The question of temporality has always been a confusing one in his work: although taken in the present day, most works in the show looked as if they were from the 1960s, a period from which the artist takes many cultural references.
Model-Nr.1740 (2016), depicting a little girl laughing, dressed in a yellow vintage top, recalls the character of Zazie in the movie Zazie in the Metro (1960). One also thinks of Godard's Week-end (1967) when noticing the bump on the wing of the Citroën DS in Untitled (Study in Gray) (2014) and the Playboy pin-up in TecTake Luxus Strandkorb grau/weiß (2013). All works are analog photographs, which contributes to the impression that all this is a reflection of a bygone time, something the artist has no qualms with, considering that he stated, "even though the series is talking about something from the past, I think it's an active cultural framework." [3]
Although there is no doubt that using subjects of the past to underline issues of the present has always been a subtly critical strategy, this humble retrospective encompasses a period that witnessed drastic changes in image-making, exhibiting, seeing, diffusing, and theorizing. During this period Hito Steyerl published two major texts about the evolution of images in the new digital era particularly on how digital images generate themselves through artificial intelligence; [4] DeepDream autogenerated images began to spread online; and Instagram and other "democratizations" of digital image producing systems, developing memes and deepfakes, took command. But none of these appears to have affected the artist's practice, neither conceptually nor formally. Consequently, one starts to wonder whether such a conceptual approach to image production must integrate those paradigm shifts in order to remain relevant. To be an "active cultural framework," Williams's picture production cannot go on without assimilating the new order of images. I believe Williams has always been on the right track in questioning the specificity of his medium and using auto-reflexivity to reveal its limits as well as the consequences of letting mass iconography shape its audience's consciousness. Williams's work continues to point at a type of image production that needs a human concept to exist and to resist the commodification of everything. But what happens when an image circulates on the internet and gets modified by an infinite number of producers? Who is the producer or the coproducer? What does it tell us about the origin of the image, and where should the critique be directed? What is there to resist? In this new paradigm raising unprecedented questions, Williams's work leaves us helpless, and if the beauty of his work or his witty maneuver with display should not be reassessed here, to not take into account those recent changes in his art may doom it to float in a certain mythical era of photography and, therefore, disconnect it little by little from the reality of the present dissemination of images.
"Christopher Williams: standard pose," David Zwirner, Paris, November 27, 2021—January 29, 2022.
Benoît Lamy de La Chapelle is a curator and art critic based in France. He is currently director of CAC - la synagogue de Delme.
Image credits: Courtesy the artist and David Zwirner; exhibition photography: Maris Hutchinson
Notes
| | |
| --- | --- |
| [1] | Mark Godfrey, "Christopher Williams in Conversation with Mark Godfrey" in Afterall, no. 16 (Fall/Winter 2007): 62–70. |
| | |
| --- | --- |
| [2] | "the idea of quietly making pictures that do include those history of change is important to me, especially in the US at a time when social change or voicing dissent seems like a hopeless and nostalgic idea" Ibid. |
| | |
| --- | --- |
| [4] | See Hito Steyerl, "In Defense of the Poor Image," e-flux journal, no. 10 (November 2009) and "Proxy Politics: Signal and Noise," e-flux journal, no. 60 (December 2014). |