Isabelle Graw on Violaine Huisman's "Die Entflohene" ("Fugitive parce que reine," 2018/2019 Ger.)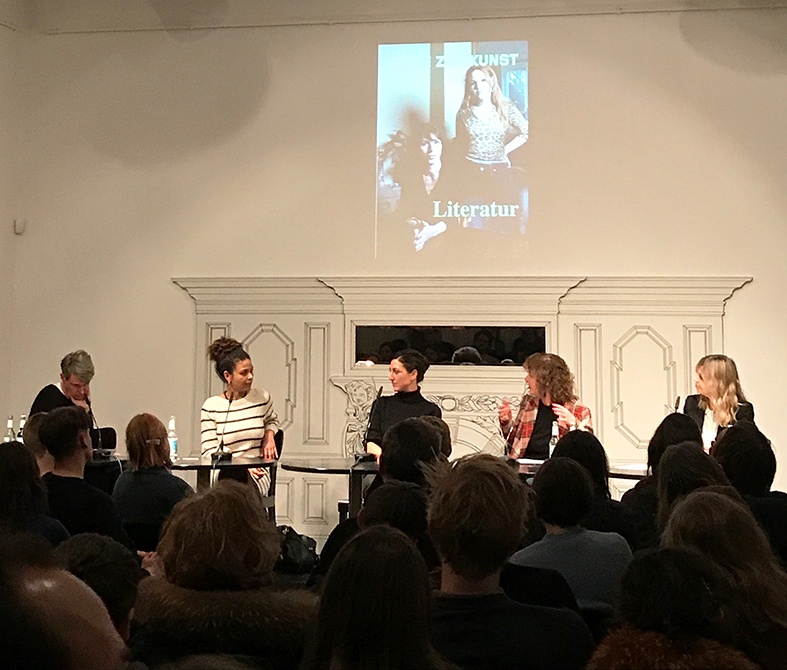 Texte zur Kunst's recent event at the Literaturhaus Berlin brought together the authors Violaine Huisman, Jackie Thomae and musician and author Dirk von Lowtzow to discuss the subject of autofiction, as also explored in our September issue in 2019. We would like to take this opportunity to re-publish a review on Huisman's latest book by Isabelle Graw.
This book narrates the deep bond between a daughter and her destructive mother. More precisely, it places us in the perspective of the author, who loves her mother even when she treats her quite badly. Children obviously have no choice in this respect. Written in a style that is both rousing and fast-paced, Huisman's autofictional account goes beyond merely describing life with her mother, who has been diagnosed as "manic depressive." The author makes literature out of "Maman's" unpredictable and, at times, threatening and violent behavior by reconstructing and fictionalizing her tirades as direct quotes. Maman's language, streaked with expletives, has rap potential. As a reader, one feels as though they are plunged into a whirlpool of malice and excessive expressions of love. However, instead of stylizing the mother, who is always praised for her beauty, into a literary being, Huisman traces her areas of potential with great empathy. Coming from a working-class background, her mother had bad luck from the very beginning: she grew up without a mother's love herself and was abused by her father; she sought to climb to the upper-middle-class intellectual circles of her husband, Huisman's father. The habitus of this laid-back Parisian libertine is portrayed in a particularly entertaining way. Due to a lack of education, however, the mother was unable to find a foothold in his milieu. Like many women of her generation, she was financially and emotionally dependent on her husband, yet wanted to escape him. It is not only her own (deceased) mother who is memorialized in this book; it is also a homage to those (Western) women born in the 1940s. Because there is a little "Maman" in each of them.
A shorter version of this review was first published in the Süddeutsche Zeitung, December 20, 2019, p. 13.
photo credit: Fenna-Louise Ackerstaff