DAN GRAHAM (1942–2022)
Julia Scher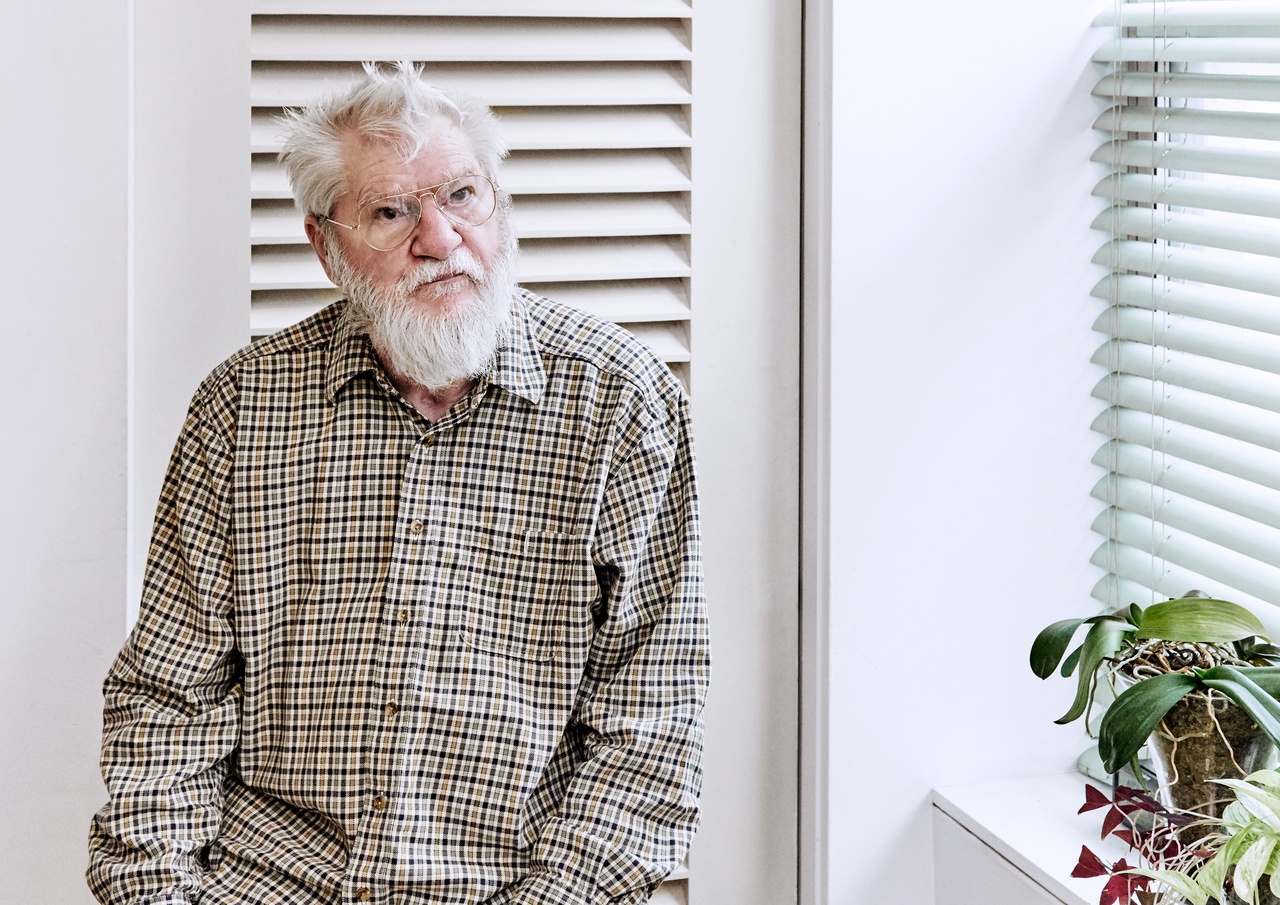 TEXTE ZUR KUNST was deeply saddened to learn of Dan Graham's passing on February 19, 2022. Continuing our collected tributes to Graham, who was a vital figure in the history of TEXTE ZUR KUNST, is a text by the Cologne–based artist Julia Scher.
On a jet to New York for Dan's funeral
There is no hackery in the reflections

You would become whole.

In spite of all the parts taken, blasted off, electro shocked, looted

Here is the peaceful coming together

No slave to the image.

In the family of images,

In the bounty of stars

In the mapping of time

He found a place for all of us

In a slide by, in a swirl of New York dust,

In a caravan of love,

In a messy row of sound,

He twirled, seeing from the inside all the outside has..…to offer.

Feb 25th
Julia Scher is an artist based in Cologne.
Image credit: Andrew Boyle