PHARRELL'S FASHION FUSION: A MULTIDIMENSIONAL DEBUT
Haja Fanta on Pharrell Williams's Louis Vuitton show at the Paris Fashion Week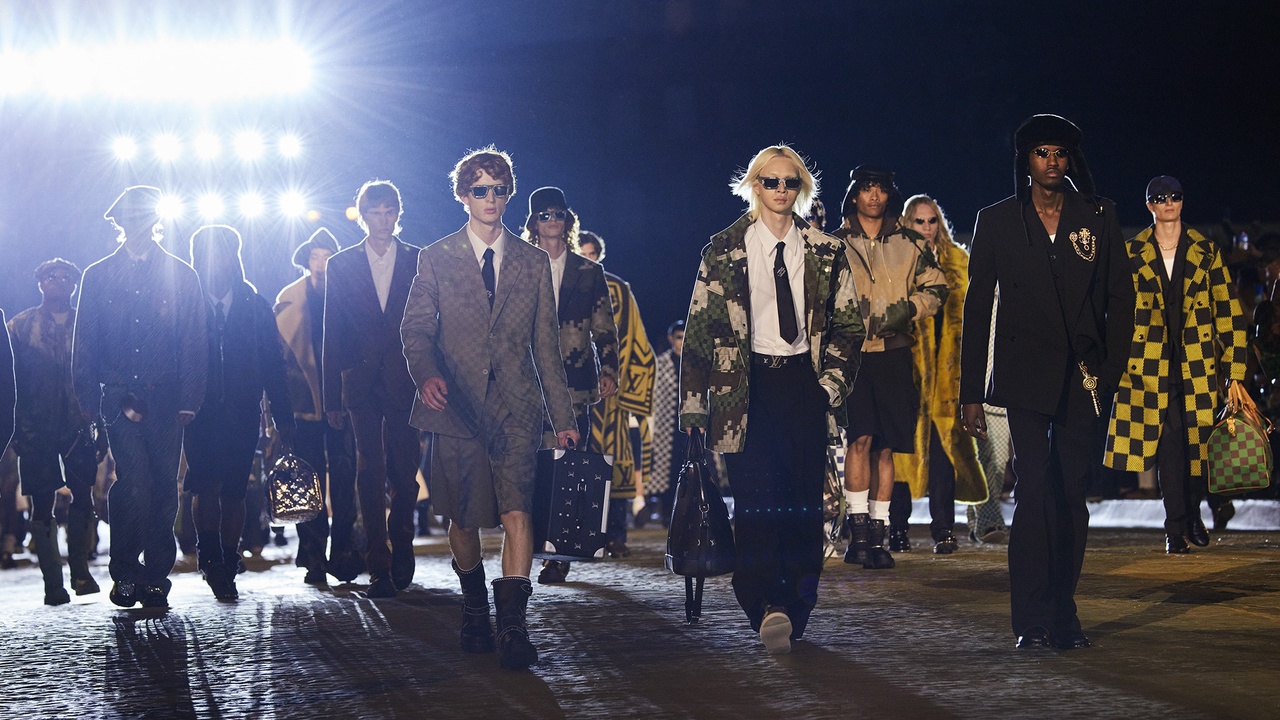 The appointment of Pharrell Williams as the new creative director of fashion empire Louis Vuitton was met with a starkly mixed reception in the industry. As in the case of Williams's predecessor Virgil Abloh, LV had opted for a lateral entrant with extensive lifestyle radiance instead of a well-versed fashion designer with profound technical expertise. Williams's first LV runway show at Paris Fashion Week this summer provided a spectacular start to his tenure and, in addition to the new collection, clearly presented the cultural values we can expect from Williams. Looking back at the star-studded spectacle on the gilded Pont Neuf, Haja Fanta here highlights a question that is becoming ever more present, both in fashion and in the arts: Is celebrity status outweighing professional excellence?
The dust has now settled since Pharrell Williams's inaugural show as Louis Vuitton's newly appointed creative director. Taking place in late June, the highly anticipated Spring/Summer 2024 show unfolded against the backdrop of the River Seine on Paris's oldest standing bridge, Pont Neuf. The artistic spectacle amassed an outstanding 700 million+ online views, making it the most watched menswear show of the season. [1] The eclectic collection, exhibiting Pharrell's take on the fashion house's classic Damier print was unveiled by familiar faces, with the likes of brothers Pusha T and No Malice plus Dave, Rejjie Snow, and Liya Kebede featuring on the golden checkered runway. The pixelated print – dubbed 'Damouflage' – seamlessly blends camouflage and Damier together, showcasing Pharrell's knack for taking existing elements and reimagining them with subtle yet impactful changes.
On the runway, models were accompanied by a multi-genre soundtrack put together by the Virginia-native, premiering a track from the iconic Clipse and welcoming performances from pianist Lang Lang and the resonant harmonies of the Virginian choir Voices of Fire. Through heavy accessories, shorts suits, and statement boots, Pharrell made his presence known. The A-list studded crowd included Rihanna, A$AP Rocky, Beyoncé, Nigo, Naomi Campbell, and more. The event closed with a performance by Jay-Z, who was later joined by the LV creative director himself to perform their hit songs "Frontin'" and "I Just Wanna Love U." Dubbed as a "true pop culture moment," Pharrell delivered a well-executed show that ignited the menswear SS24 season. [2] With the selected music, celebrity-packed audience, and his reimaginations of the collection, he elegantly intertwined the various threads of his artistic repertoire. Although the show was well put together and undoubtedly had Pharrell all over it from styling to music, it did not introduce anything entirely groundbreaking, especially in terms of diversity and clothing silhouettes.
To consider the broader cultural context of this presentation, it is worth exploring Pharrell's appointment, standing on the shoulders of his predecessors, as well as examining the idea of fame eclipsing technical skill. These lenses collectively contribute to the multidimensional impact of the show in Paris, which held distinctive significance and marked Pharrell's debut as the successor to Virgil Abloh.
Notably, in 2018, the Off-White founder Abloh etched his name in history as Louis Vuitton's first Black creative director – a tenure that spanned three years before his untimely passing in November 2021. Following deliberation and speculation, Pharrell received the mantle in February of this year. Whether or not you were an Abloh fan, it cannot be denied that Pharrell had big shoes to fill. Throughout his time at Louis Vuitton, Abloh revolutionized the luxury fashion scene by seamlessly blending opulence with streetwear elements, reshaping traditional dress codes with this characteristic approach. Pharrell inherited this legacy and carved his own path, leveraging the foundation laid by Abloh. In this show, we see him effortlessly combining schoolboy shorts with military-style cuts, pairing heavy accessories with suits, and bright jackets that pay homage to iconic brands like Avirex and Pelle Pelle. Whilst it's always exciting to see different takes on streetwear on the runway, it's not entirely new in the world of luxury fashion. In 2017, we saw Louis Vuitton collaborate with Supreme, and in 2022 Palace released their collection with Gucci Vault. [3] The current stage calls for more than just continuously elevating streetwear into luxury; it demands the creation of something distinct.
In step with not only his predecessor but the wider efforts of the fashion industry to be more diverse and inclusive, Pharrell enlisted models from a range of backgrounds and regions. It was clear that he played it safe. Although the inclusion of diverse racial backgrounds was evident, it's essential to recognize that in today's context, this is merely the starting point – the bare minimum. Incorporating a wider range of diversity encompassing gender, body sizes, clothing shape, and flair would truly have ignited excitement. This is not to say that Pharrell should have enlisted every marginalized group to the show for the sake of diversity; there is a fine line between representation and performative tokenism (something we see so much of today). Nevertheless, it would have been interesting to see him apply his creativity to the casting, which would have taken the show to newer heights. Given that this was his debut, the potential exists to incorporate such ideas in the future, contingent on Pharrell's interests and intentions. Pharrell states he designs for "humans," with a team of such little diversity it will be interesting to see how he achieves this broad statement. [4]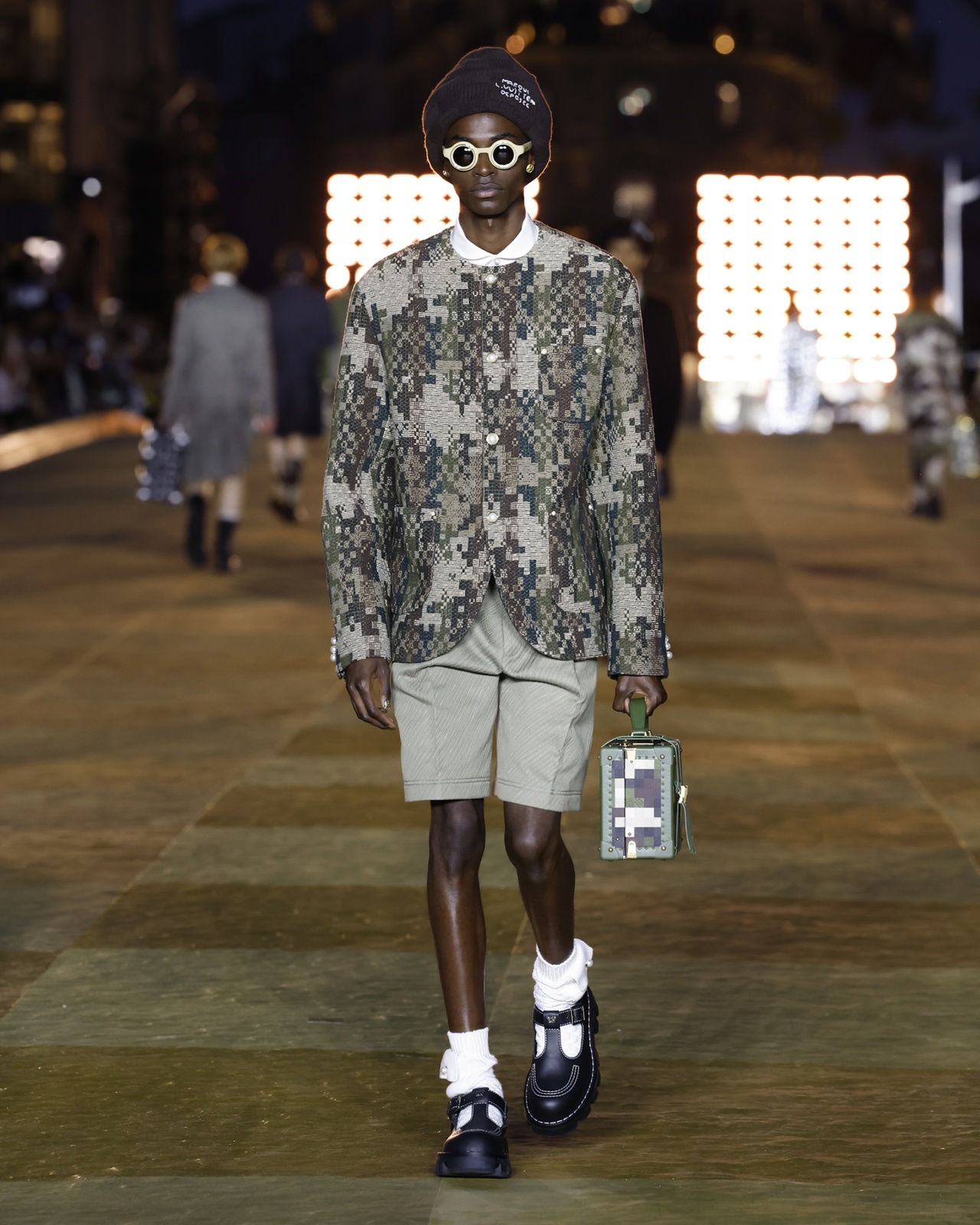 Pharrell's appointment to the prestigious French fashion house stirred a mélange of reactions; those who held reservations about the decision argued that the role would be best suited to an individual with extensive experience in fashion. Reports hinted at designers Martine Rose and Grace Wales Bonner as contenders for the role as well. [5] Whilst the music producer may have an unconventional background, Pharrell's prowess embodies the key element that encapsulates Louis Vuitton's ambitions for this role; that of a creative visionary. Pharrell's creative dexterity transcends music, as evidenced by his cofounding of the legendary luxury streetwear brand Billionaire Boys Club. His collaborations span across renowned brands including Chanel, Adidas, and, notably, his enduring partnership with Louis Vuitton, commencing in 2004 with the "Millionaire" sunglasses line and further extending to a jewelry collection in 2008, which he crafted alongside Camille Miceli. [6]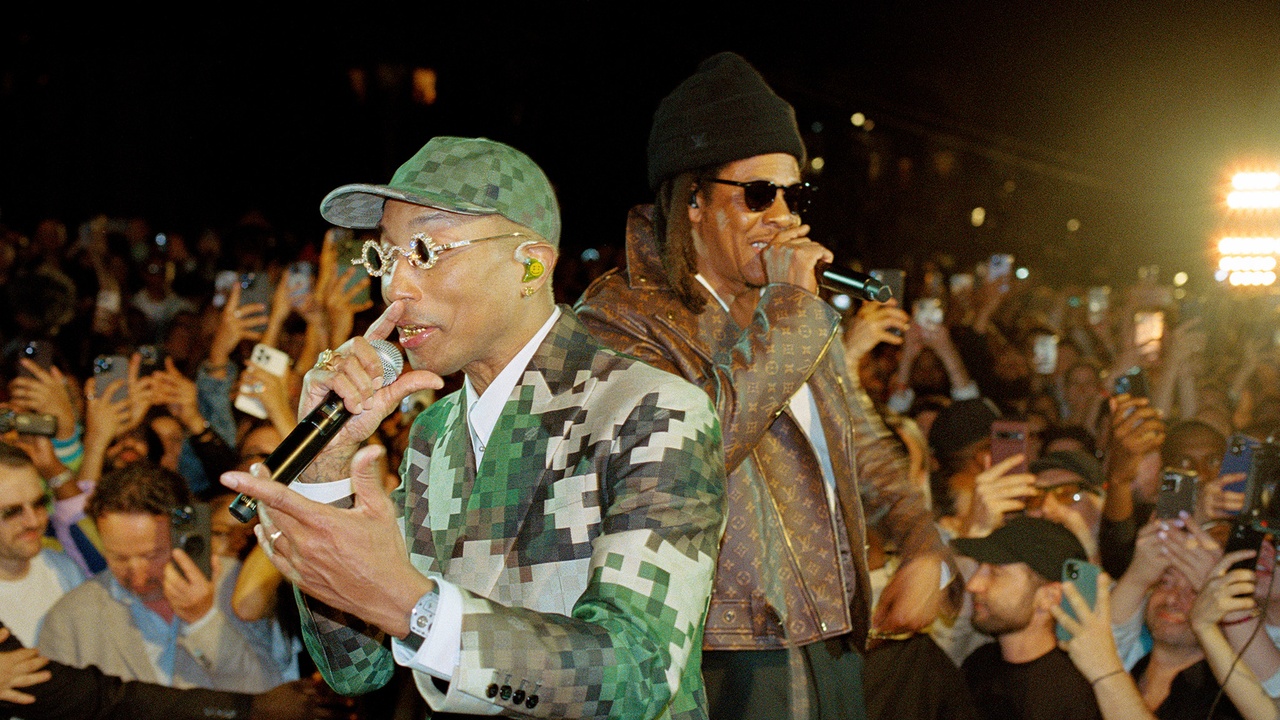 Now, with a brief understanding of Pharrell's journey in fashion, it's imperative to revisit the undercurrent of frustrations surrounding his appointment. While these concerns didn't find full resonance in this instance, they undoubtedly raise valid points that warrant consideration. The question that looms large, in the field of fashion and beyond: Is celebrity status outweighing professional excellence? Louis Vuitton, situated under the esteemed French conglomerate LVMH, operates within the sphere of luxury brands. As with any organization navigating the landscape of 2023, the dynamics of talent and celebrity continue to interweave, shaping the course of the industry. In this capitalist society, profit is paramount, and more recently, organizations have recognized that when cultural capital is harnessed correctly, it can lead to the generation of economic capital. We have seen this methodology applied across many creative industries with brands enlisting influencers and celebrities to garner cultural relevance. It cannot be denied that this is becoming more prevalent. Louis Vuitton is not immune to this and already applied this approach when hiring Virgil Abloh.
With that being said, it's oversimplified to discount the influence of Pharrell's celebrity stature in his appointment. Equally, dismissing his suitability for the role would be shortsighted. Could Louis Vuitton have been more daring? Yes. Is this a bad appointment? No. Those acquainted with Pharrell remember him not only for his musical genius but also his unique and effortless fashion sense. Perhaps the crux lies in questioning the evolving role of a creative director. Where has it shifted to? Arguably the focus has expanded beyond garments alone, embracing a more comprehensive sphere involving cultural resonance, innovation, and design ingenuity. Pharrell has consistently retained cultural relevance for the past two decades, traversing the realms of music, fashion, and art. The Paris show effortlessly fuses these domains; hip-hop harmonizes with classical and gospel music, while fine art and fashion merge on the runway, evident through a collaboration with artist Henry Taylor, where miniature replicas of his famous portraits were embroidered on denim suits. Pharrell possesses the unique ability to unite audiences from various industries, thereby extending the brand's access to consumers and broadening Louis Vuitton's engagement base. Having someone of his immense cultural influence is a substantial advantage.
Pharrell's cultural impact on the world of fashion is undeniable, and his debut show's triumph solidifies this fact. Through this show he debunked the widespread notion that his multidisciplinary background could not lead him to success. He carefully juggled the pressure of stepping up after Virgil Abloh and creating a name for himself. Pharrell made his presence known by intricately weaving in elements of his home state of Virginia into the fabric of the show. The thematic phrase "LV is for lovers" is a play on the Virginia tourism board's famous slogan "Virginia is for lovers," for example. His forays into different industries make themselves evident, with the star of the show being the "Damouflage" collaboration with ET Artist. While there's certainly space for growth and more expansive imagination, specifically in the structure and form of the clothing, this commencement is promising. It may not be the most groundbreaking show in 2023, but it sparks genuine enthusiasm and curiosity about what lies ahead for Pharrell's tenure at Louis Vuitton.
Louis Vuitton, Men's Spring/Summer 2024 Show at the Paris Fashion Week, June 2023.
Haja Fanta is a London-based curator, writer, and researcher originating from Sierra Leone.
Image credit: © Louis Vuitton