Staying with the Desert
Nikolaus Perneczky on the Sudanese Film Group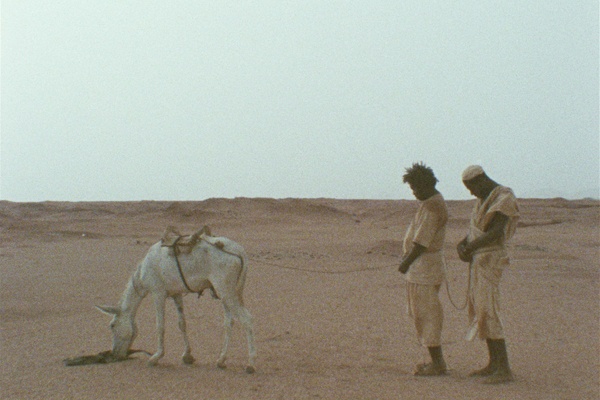 In 1989 the Sudanese Film Group was founded by a group of filmmakers to act more independently of the state. Their aim was not only to make films but also to create working models for the development of a Sudanese cinema without a film industry proper. With their 'mobile cinema,' they travelled from Khartoum to Darfur to South Sudan, offering participants the opportunity to make and display films about their respective situations. A recent DVD release by Arsenal – Institute for Film and Video Art makes a selection of earlier films by the most important representatives of the group accessible, which writer and researcher Nikolaus Perneczky has surveyed for us.
In the 1970s and '80s, Sudan saw a blossoming of short-form filmmaking – much of it under the cover of state-sponsored public service documentaries. The 1989 military coup that brought to power Omar al-Bashir's theocratic regime would curb the country's film production almost entirely, and shut down its vibrant open-air cinema culture, but for a while, Sudanese filmmakers working with state and parastatal institutions were able to create a kind of popular experimental cinema. [1] A recent DVD release gathering short and medium-length works by members of the Sudanese Film Group shines some light on this willfully forgotten chapter of African film history. Striking for their formal inventiveness and sly commentary on Sudan's political history, the films of Eltayeb Mahdi, Ibrahim Shaddad, and Suliman Elnour also register the strain of insufficient resources and mounting pressure from ever more censorious governments, while their graduation works from film schools in Egypt, East Germany, and the Soviet Union evoke the rich legacies of socialist friendship and "transnational learning." [2]
Eltayeb Mahdi studied film in Cairo, where in 1977 he made The Tomb, a bare-bones desert parable in 16mm monochrome about a false prophet who retains a faithful following even as his fraudulence is revealed. One of the first films Mahdi was able to realize upon his return to Sudan was Four Times for Children (1979). Coproduced by the Sudan Film Unit and the National Council for Social Welfare, this institutional portrait of four public facilities caring for disabled children showcases his talent for quiet subversion. While affirming as self-evident the children's unconditional right to exist, the film's direct, merciless gaze – underscored on the soundtrack by an imperturbable oud – spurns the consoling narratives of recovery and redemption. Ten years on, the Department of Culture commissioned Mahdi's The Station (1989), ostensibly a documentary about a gas station located halfway between the capital of Khartoum and the Red Sea, but really a film poem about uneven and combined development. A point of passage for hulking transport carriers from elsewhere, the gas station in the middle of the desert is at the same time a crossroads of local trajectories: camel hooves shuffle over the tarmac, tires burn, a woman pours tea. Mahdi's visionary montage weaves these fleeting gestures into a patterned whole that foregrounds the contemporaneous and interrelated unfolding of the 'modern' and the 'archaic.'
Ibrahim Shaddad – the flashiest of the three filmmakers – came to West Germany to study agriculture but ended up a film student in East Berlin. [3] There, he made The Hunting Party (1964), an existentialist Western replete with canted angles and looming close-ups, about a black man on the run from a lynch mob. Shaddad, too, knew how to outmaneuver his sponsors: the film dramatizes working-class solidarity across the color line, signally achieved through shared labor, but culminates in the violent foreclosure of this common horizon. A Camel (1981), a grueling experimental short detailing the plight of a beast of burden condemned to run endless circles in a mill, was sold to the Sudanese Department of Culture as a folkloric documentary advertising traditional sesame oil production. At first there is only darkness, pierced by an excruciating groan, then bit by bit an image emerges of the camel's deplorable situation. Flashes of a past or imagined life among the herd irrupt into the frame, together with repeat visions of an industrial excavator which demolishes the wooden yoke but brings no salvation, merely the recombination by modern means of violence and exploitation.
Shaddad's films bend the teleology of progress into so many hopeless circles. In The Rope (1985), two blind men and a donkey are looking for a way out of the desert. Bound together by a rope, alternately dragging the animal and dragged by it, they end up exactly where they had started. Their absurd antics, overlooked from afar by an ominous figure wearing a fez, would be comical if not for the fact that the men are trying to escape the scene of a massacre. The story is set in 1822, when Turco-Egyptian expeditionary forces slaughtered tens of thousands in retaliation for the killing of Isma'il Kamil Pasha, the third son of the Ottoman viceroy of Egypt and conqueror of Sudan. Transparently an allegory of stalled development, The Rope also puts forward a bold historical analogy indicting the racialized violence Sudan's central government in the predominantly Muslim Arab north has brought to bear on the country's mainly Christian and animist south. [4]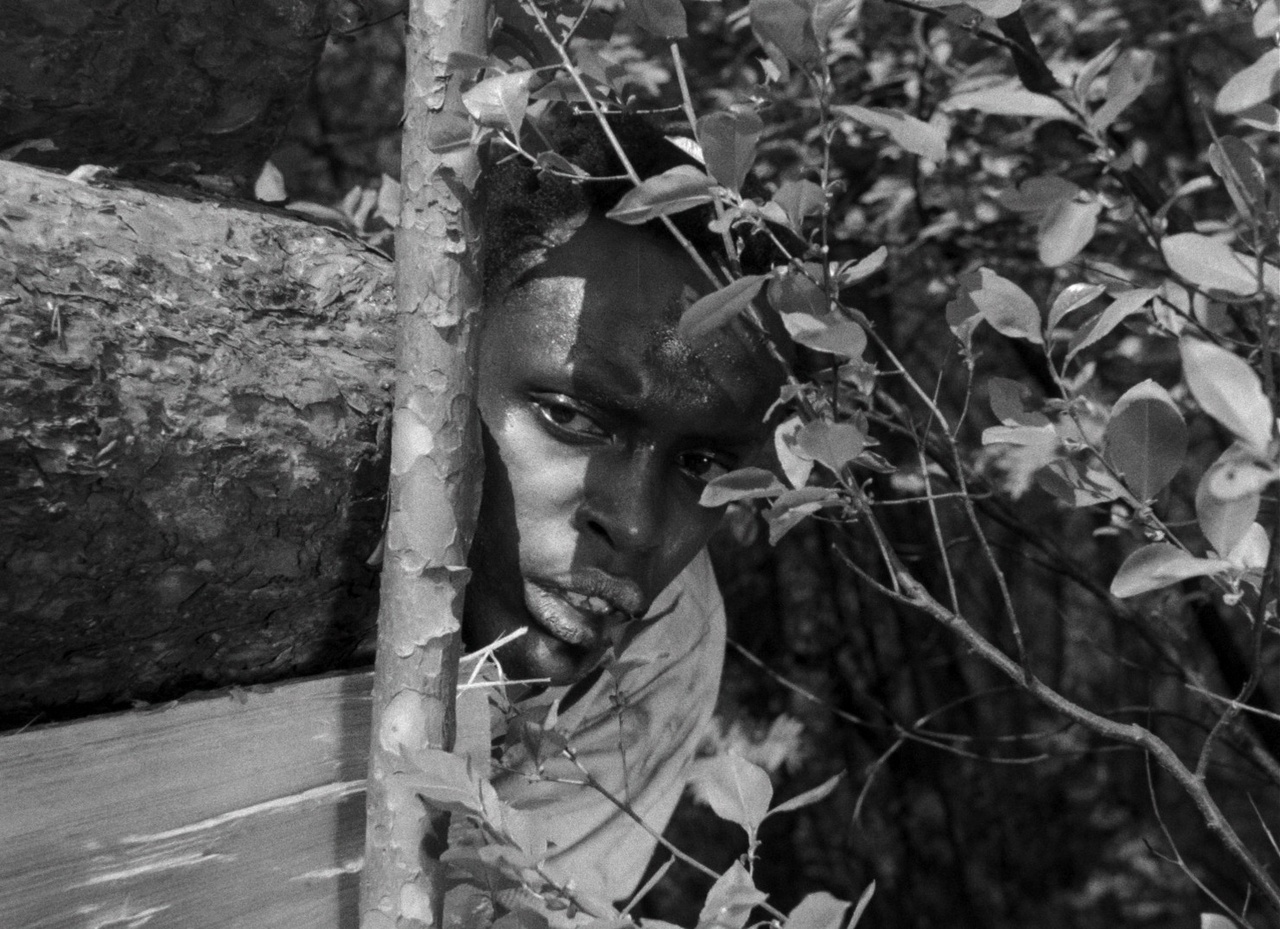 Africa, the Jungle, Drums and Revolution is a student exercise completed in 1977 by Suliman Elnour during his penultimate year at Moscow's VGIK. [5] Drawing together archival footage, children's drawings, and interviews with Muscovite passers-by to confront Russian perceptions of Africa after the independences, it is also a programmatic work. Compelled by scarcity, and perhaps inspired by Soviet experimentation in a similar vein, [6] Elnour envisioned a Sudanese found footage cinema that would be able to sustain itself in the absence of studios and actors, and even without exposable film. The following year, his graduation project took him to the only communist state in the Arab world, the People's Democratic Republic of Yemen (South Yemen), where his brother worked at the time. For a month, Elnour filmed inside and around a school in the desert, where in the wake of the revolution a radical rethinking of the pedagogic relationship was underway. In brief interview segments teachers expound a new egalitarian ethics; this is illustrated by images of a 'self-criticism session,' a weekly assembly where pupils and teachers are encouraged to voice complaints and engage in debate. The school's architecture, in a bid to blend into its surroundings, takes up elements of Bedouin housing, yet relations with the nomad community are often fraught, as the exigencies of desert life clash with those of compulsory education. Because Elnour had neither the time nor the means to observe these evolving relationships over a longer period of time, he resorted to cinematic shorthands – such as the inspired reenactment in song by a Bedouin family of the conflicts arising in their midst – to capture the ongoing dynamic alluded to in the finished work's title: It Still Rotates.
For North African filmmakers, as Laura Marks has somewhat schematically suggested, "modernity means leaving the desert." [7] Mahdi, Shaddad, and Elnour reject this idea, with its echoes of Eurocentric theories of 'modernization,' by choosing to stay with the desert, seeking out the conflicts and contradictions at the heart of it, as the only possible drivers of self-determined change. Commissioned by the state as images of national achievement, their films add up to a critique of the modernizing state's by turns authoritarian and technocratic version of development. Reflecting this same ethos, the Sudanese Film Group not only made films but also created working models for the development of a Sudanese cinema without a film industry proper. With their 'mobile cinema,' they travelled the length and width of the country, from Khartoum to Darfur to South Sudan, offering participants everywhere the opportunity to make and display films about their respective situations. [8]
If the work of Mahdi, Shaddad, and Elnour now reemerges under the familiar rubric of "discovery," [9] it is only because al-Bashir's thirty-year reign – which ended almost exactly a year ago, on April 11, 2019 – has systematically eroded the memory of this vital period. This DVD is but the most recent outcome of ongoing efforts at Arsenal – Institute for Film and Video Art to restore and make accessible holdings from precarious archives around the world, with a special emphasis on the African continent. The institute was centrally involved in safeguarding the works of the pioneering Sudanese filmmaker Gadalla Gubara – the founding father to the Sudanese Film Group's New Wave – and earlier helped recuperate what was left of Guinea-Bissau's national film institute. Most recently, in partnership with the Nigerian Film Corporation, Arsenal produced a restoration of Shaihu Umar (1976), a central work of Nigerian cinema that was long deemed lost but is now also out on DVD. According to the project website of "Archive außer sich," Arsenal understands the archive as a site of production. [10] Just as important are questions of distribution and restitution – to return these works to their countries of origin and to the center of discourse. [11] Much remains to be done.
Nikolaus Perneczky is a writer and researcher based in London.
Image credit: Arsenal – Institut für Film und Videokunst e.V.
Notes
| | |
| --- | --- |
| [1] | It may have helped that the film section at the Department of Culture was headed by the artist and filmmaker Hussein Shariffe. |
| | |
| --- | --- |
| [2] | These legacies have recently received renewed attention from scholars and curators. See, for instance, Madeleine Bernstorff's essay on foreign students at DFBB, the German Film and Television Academy in Berlin: "Transnationales Lernen," https://dffb-archiv.de/editorial/transnationales-lernen (German only). |
| | |
| --- | --- |
| [3] | Later, he studied at what was then the German Academy of Film Art. |
| | |
| --- | --- |
| [4] | The Second Sudanese Civil War (1983–2005) had only just begun. In 2011, this history of violence culminated in the secession of South Sudan. |
| | |
| --- | --- |
| [5] | The Gerasimov Institute of Cinematography, then the All-Union State Institute of Cinematography. |
| | |
| --- | --- |
| [6] | Elnour's mentor at VGIK, the Soviet director Roman Karmen, was known for his montage films using found and sometimes 'captured' footage of the Second World War. See also Rasha Salti (ed.), Saving Bruce Lee: African and Arab Cinema in the Era of Soviet Cultural Diplomacy (Berlin: Haus der Kulturen der Welt, 2018). |
| | |
| --- | --- |
| [7] | Laura U. Marks, Hanan al-Cinema: Affections for the Moving Image (Cambridge, MA: MIT Press, 2015), p. 152. |
| | |
| --- | --- |
| [8] | More recently, the group has been campaigning to reopen the movie theatres of the capital. Suhaib Gasmelbari's Talking About Trees (2019) is a crowd-pleasing documentary detailing the now elderly men's preparations for the grand reopening of a Khartoum movie theatre by the name of Cinema Revolution. |
| | |
| --- | --- |
| [9] | See Vivien Buchhorn's considered essay in the DVD booklet, which comes in both English and Arabic: "Revelations: The Films of the Sudanese Film Group Between Fiction and Political Reality", pp. 8–14, here p. 8. |
| | |
| --- | --- |
| [11] | Filipa César's mobile cinema en route "From Boé to Berlin" was one attempt to satisfy this demand; the ongoing development, in partnership with Goethe University in Frankfurt, of a Nigerian MA program in Film Archiving, is another. |