Horny on Main Street: A Recipe
by Christina Catherine Martinez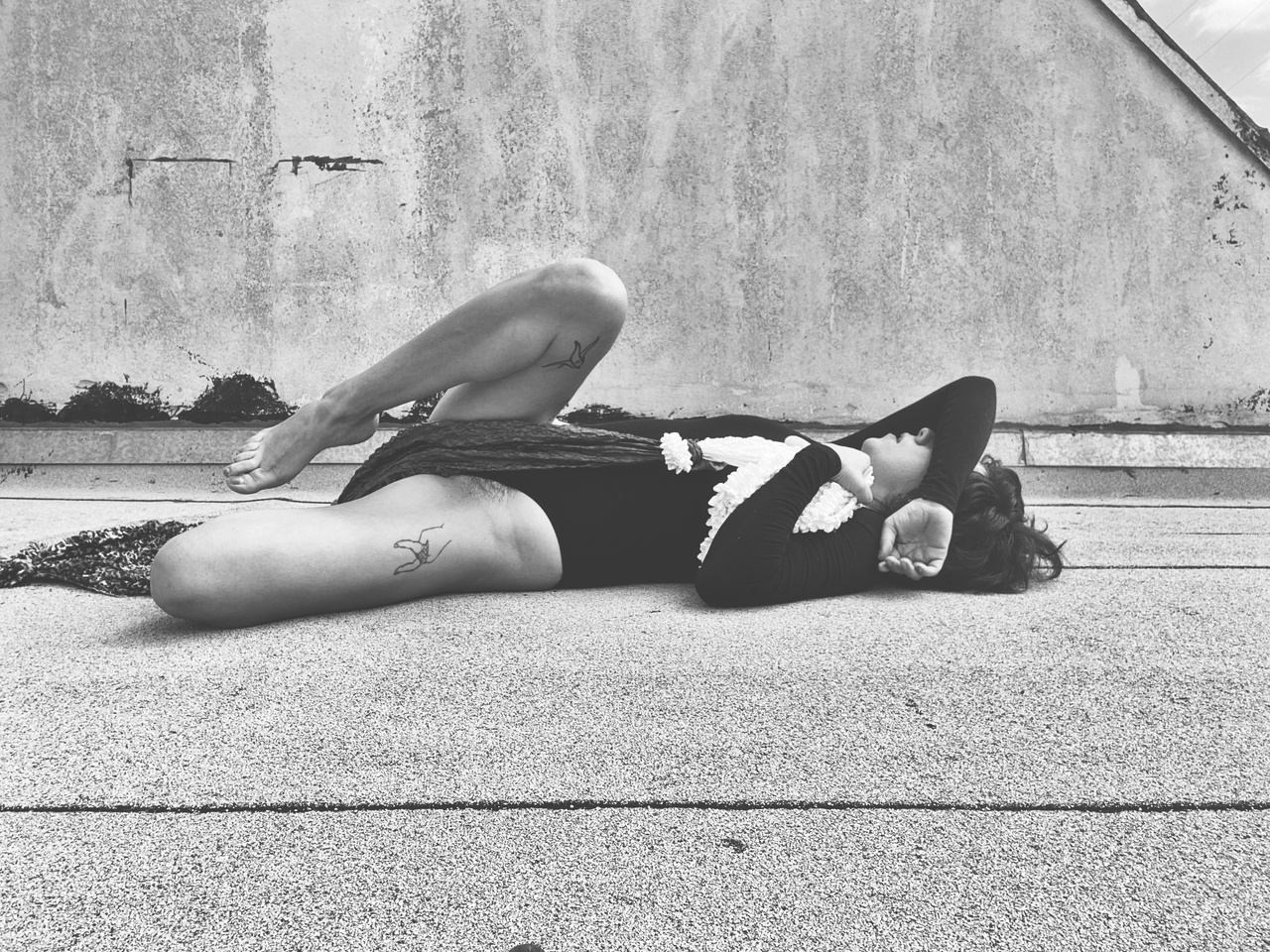 "Most nights I light a pink Jesus candle and have a glass of pink milk in the bath while I worry about money." In the sixth article of our column "Notes from Quarantine," writer, actor, and art critic Christina Catherine Martinez takes a sensuous 'tour des cuisines' through the most delicious supermarkets and groceries of LA. On social distancing guidelines while shopping, the difference between good bolognese and 'good like from a restaurant,' making Instagram videos from the bath and, last but not least, skin hunger bred by the pandemic.
The big chain supermarkets, the kind that carry Duraflame logs and have a Starbucks or a Subway inside, tend to be the most alarmingly picked over, and crawling with aimless assholes. I never went to them much anyway. After getting a Warhol grant last year I started buying organic chickens from Sprouts – lifestyle inflation, I believe it's called. Now I have returned to the ethnic supermarkets of my girlhood, with their spotted bananas and unbranded firewood... just whole-ass pieces of wood bundled up without comment.
There is also, I don't know what else to call it, a boutique grocer a few blocks from me that I used to run to for emergencies: picking up a three-dollar sprig of kale, say, or an eight-dollar bottle of fish sauce, or a twelve-dollar pint of small-batch ice cream (for reference: at the current exchange rate, or any other rate for that matter, this is way too much to pay for these things). If you skimmed the foam off the top of every other ethnic market, added rare organic produce, and wrapped it all up in a chambray apron, you'd have something like this place. English clotted cream, Italian soppressata, French baguettes, Spanish wines, and Indian spices are all cozied up together on blond-wood shelves, constituting a cosmic latte of multicultural delights. These days I only go there for tiny jars of house-made chicken liver mousse, as a treat, and even that has stopped because the California Unemployment Insurance website keeps crashing. Also the shop is quite small. Truly the size of a boutique. Social distancing guidelines allow only one or two people in the store at a time and so now there is a line all the way down the block of exceptionally irritated people who don't seem exceptionally in need of anything, judging from the rate at which they abandon ship. "Fuck this," they say at intervals, and hum off in an SUV that was parked in the red. I'd be lying if I said I didn't miss it. Shopping there is a play activity, like being dropped into a chic Richard Scarry book.
I go to Super-A Foods on York because I can walk there and they have a good meat counter (a Mexican one) and carry pink milk in glass bottles. A couple blocks over is El Super. A short drive away is Superking, where three giant bunches of kale can be had for 99 cents (for reference: that's 1/9 the price of the Richard Scarry food shoppe). To say nothing of the Korean supermarkets below Hollywood or the Armenian ones just to the left in Glendale or the Argentinian ones kind of dotted all over, each of whom probably having their own titular byword for greatness, I can tell you with some authority that a supermarket with the word super in the name will be quite good, if you can get over the spotted bananas. If not, there's a boutique grocer just a mile away. They sell tote bags that say I'm hungry! In French.
I ask Jamie what are the most useful items to put in a care package to take to people in homeless encampments. Amid renewed collective occupation with housing rights, I've noticed a new epithet emerge wherein we now refer to homeless people as our houseless neighbors, which we are gaining more of every day. I am behind this nomenclature. Jamie says a decent care bag has a bottle of water, two granola bars or something comparable, wipes, a pair of gloves, a mask if you can swing it, and also pairs of socks or anything warm or waterproof. I pack a few bags for my houseless neighbors and leave them quietly in the middle of the night, an embarrassed Santa.
For five years I've had my own apartment, though I am just now realizing I have spent the greater part of them dating people who are much, much better at cooking than I am, and I find myself learning to run my own household for the first time in perhaps ever. So there are experiments, like... a full week of take-out burgers and milkshakes to convince myself I'm supporting the community. That proves more untenable than the food shoppe. One night I order from Cafe Wednesday, a community food project from a writer named Julia Kennedy who lives nearby in Eagle Rock. Every Wednesday twenty gorgeous home-cooked meals make their way out of her kitchen; the first ten are paid for at a suggested donation of twelve dollars, which allows the next ten to be given freely to whoever requests them. I DM the @cafe_wednesday Instagram account saying I'd like to donate for that week's meal. The next night a cute boy in a mask and gloves (I couldn't see his face, I declare cute by dint of his participation in this project) drops off a brown paper take-out box with fried rice and crispy shallots, green cashew pesto, bright pink pickled eggs and onions, and sautéed carrot and burdock root with homemade gomashio – toasted sesame salt – sprinkled on top. I sit cross-legged on my living room floor and take some photos of the rainbow gourmet set upon my lap, thinking I should post them on Instagram, but unsure of how to caption it to make known: I purchased this! I am not a charity case! I am a housed neighbor! The meal remains undocumented, save for the diversity effect on my gut flora.
One night I put on a sheer lace gown to cook a three-hour bolognese from scratch, starting with two pounds of ground beef from Superking, only to arrange a very minor percentage of it onto a small mound of rigatoni (I counted, there were twelve), sprinkle it with shaved parmesan and the zest of half a lemon, and eat it with a glass of red wine. I cried. It was good. Good like from a restaurant. Good like something a very promising fourth date would make for you. That feeling of watching men cook for me, their forearms tensing as they mince garlic with a too-big knife, patting their wet hands on a towel before placing a bit of meat on my tongue and then shoo-ing me out of the kitchen – I did that for myself. Huh. I drive a jar of it to Bill's house and fill up another jar for my ex, and still have enough for three more dinners, at least one of which turns out to be a breakfast. "I love you," I'm trying to say. "Please have this beef."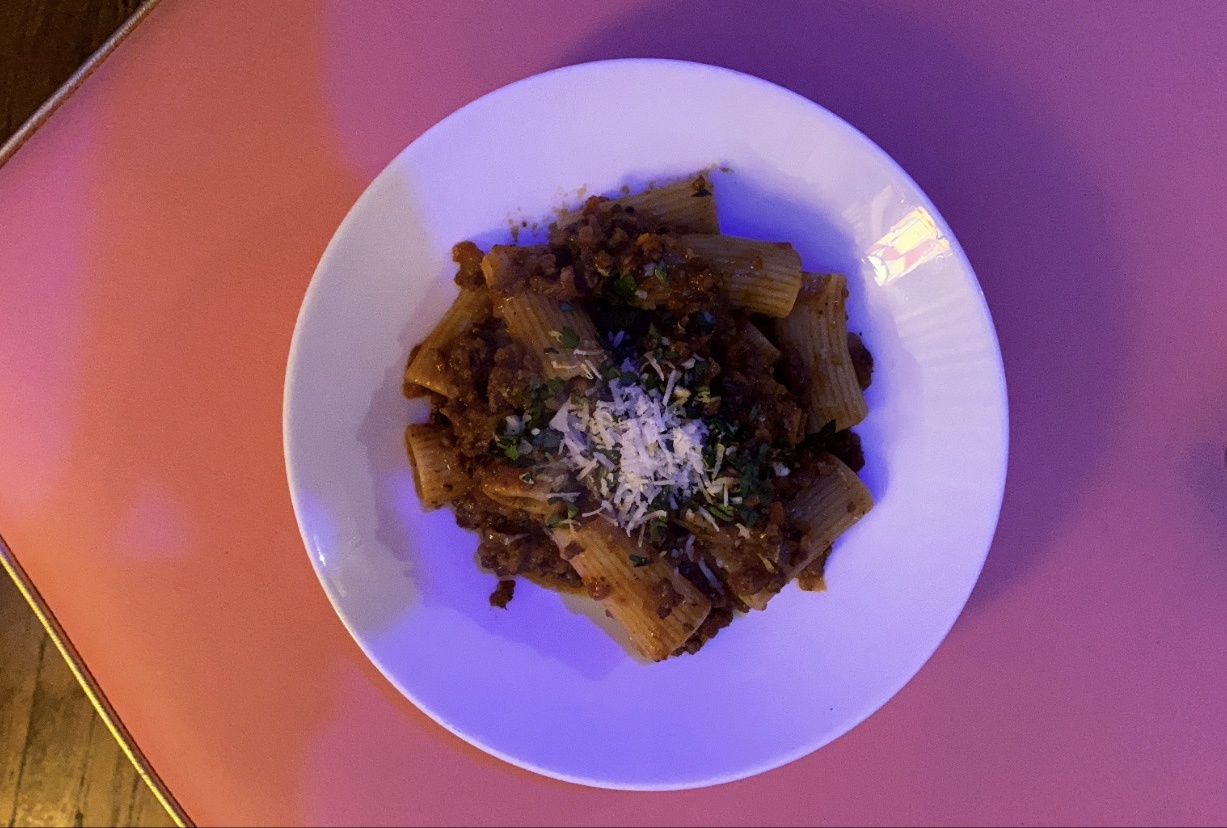 Most nights I light a pink Jesus candle and have a glass of pink milk in the bath while I worry about money. I wish this assignment paid in dollars instead of an art edition, but here we are. I used to make funny Instagram videos from the bath, little talk shows about my fake moustache collection or reviews of chocolate chip cookies my neighbor made. Now I just take hazy selfies, careful as always to artfully cover my nipples, even though everyone is so vulnerable right now, so in need of touch, my colleagues are starting to show parts of themselves on social media that I've never had the privilege of witnessing before – even at the most hedonistic European after-parties or downtown warehouse bacchanals. Of course each and every one of them is sexy in their own way, but in the aggregate, I find all this nakedness more endearing than erotic. It's called being horny on main, although I'm sure there is a more fitting and singular, albeit polysyllabic, word for it in German.
My more performatively sensual friends make jokes like There's going to be the biggest orgy when this is over! I'm going to make out with all of my friends when this is over! Strangers will be spitting in each other's mouths when this is over! I'd like to think so, but an orgy is not an embrace, a pickled egg is not a kiss, and being quarantined with a lover still leaves too much room for other kinds of loneliness to metastasize. Until recently, the ailment psychologists refer to as 'skin hunger' has been a niche area of study, usually involving prisoners in long-term solitary confinement. As an ancillary social pandemic that tends to dovetail medical ones, skin hunger actually depresses skin-to-skin contact long after the opportunity for touch re-presents itself. In the aftermath the 2003 SARS outbreak in Japan, sociologists noted decreased rates in sex among young people, as well as a general social timidity. US NIAID Director Dr. Anthony Fauci recently made headlines for saying on a podcast: "I don't think we should ever shake hands ever again, to be honest with you." Social distancing breeds a peculiar hunger, one we are taking in stride as sacrifice for the greater good. Even I break the rules now and then, making furtive visits to deliver jars of beef and have a bit of meat placed on my tongue.
Christina Catherine Martinez is a LA-based writer, actor, and art critic.
Image credit: Christina Catherine Martinez, LA