EACH QUEER DEATH IS AN AIDS COMPLICATION
Alper Turan on Personal Loss and Transgenerational Trauma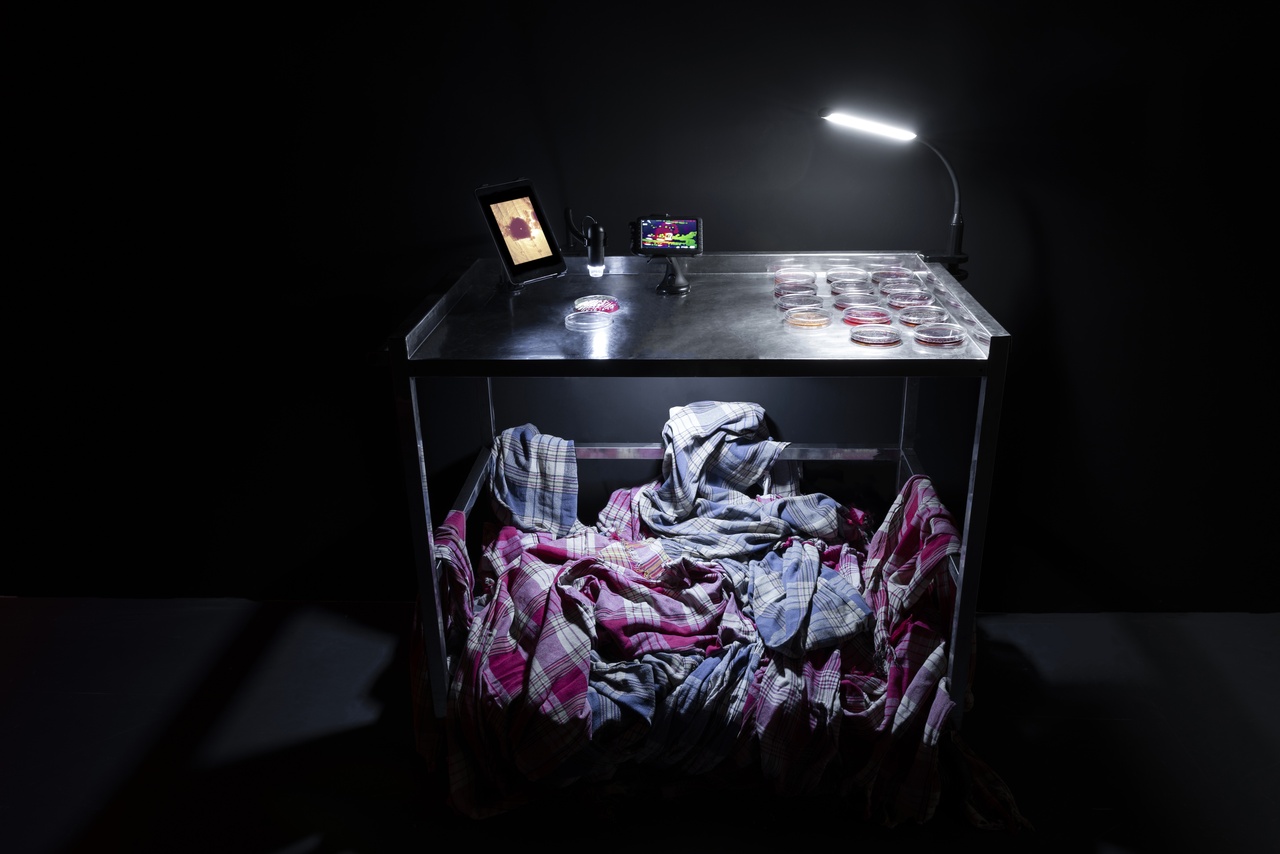 In the newest iteration of our column Current Attractions, where authors from different disciplines discuss a cultural object that relates thematically to our current issue, the curator, writer, and researcher Alper Turan reflects on three deaths which affect him very personally. Drawing on his previous research at the intersection of AIDS and art, he commemorates these disruptions of his own social environment – the İstanbul art scene.
The art community in İstanbul lost three queer figures in the last year: an artist, Nihat Karataşlı; a patron, Ali B.; and a curator, Stephane Ackermann. These three untimely losses from three generations left me and many around me with a mélange of grief and guilt – the delinquency of becoming, in the words of Hervé Guibert, a friend who cannot save lives. [1] None of these deaths were AIDS-related; yet, citing the artist Félix González-Torres, we all continue to "live and die in AIDS, whether or not we die of AIDS." [2] Any queer existence that lived through or after the 1980s was born into a world with AIDS, regardless of the passed time or medical progress (you can save our T cells, but who will take care of psyches?). For generations, HIV/AIDS has been shaping the experience of queer bodies, their collective trauma, their fleshy knowledge of living with an end, to die before one's time. How have they, all of our teachers who died of AIDS, been training us? [3]
To Nihat
Can we separate the phobic perception of queer sex as perverted, sick, and filthy, rendered as diseased, unsafe, risky, destructive, and deadly, associated with the turn of the first AIDS crisis, from today's perception and experience? When I invited Nihat Karataşlı to "Positive Space," an exhibition on HIV/AIDS that I curated at Operation Room, the off-space of a private hospital in İstanbul in 2018, he was worried whether he had the right to participate as a seronegative artist. Yet, soon it became clear to him that his serostatus did not mean he was not affected by HIV. Researching queer intimacy in public and private, he started to frequent underground gay hammams in İstanbul, one of the unique (though illegal) public places adopted for homosexual interactions since Ottoman rule. During his visits, Nihat started collecting used peshtemals, traditional bath towels, then bought fifty new peshtemals to replace them and – with the permission of the owner of one hammam – took the old ones to a laboratory where microbiologists inspected them, along with some air and water samples he had gathered on-site. Without further examining or identifying the bacteria found on the fabric and in the samples, the scientists planted the bacteria from the towels in a series of petri dishes. For his work Microbiota of Desire (A bacterial map for Istanbul's hammams) from 2018, the artist arranged these petri dishes on a medical trolley, adding a microscope and a pile of bath clothes. The resulting installation encouraged visitors to observe and smell the living bacterial archive. In a genuine artistic gesture, Nihat had intruded upon the clean white cube with the supposed filth of queer underground spaces.
Later in his career, Nihat further researched gay hammams and the curious relationship between the human body and practices of care. For his soapPortraits (2020), a project realized in collaboration with Christian Sleiman, for example, he collected hairs, underwear, socks, and urine from loved ones and embedded these samples into soaps. In his last work, Release dressoir V00 (2021), he created an object assemblage to be activated by participatory performances, conceived as a support toolkit to deal with trauma and addiction, and something he had been using himself while struggling with his own addictions to drugs and sex. On his homepage, Nihat introduced the project along with a set of instructions and regulations. The first, basic requirement for its use: ''One should feel lonely, anxious, traumatized, addicted or relapsing.'' [4] I, on my part, cannot help drawing connections to the affect of HIV/AIDS whenever I ponder my own addictions, my vicious correlation between sex and self-destruction.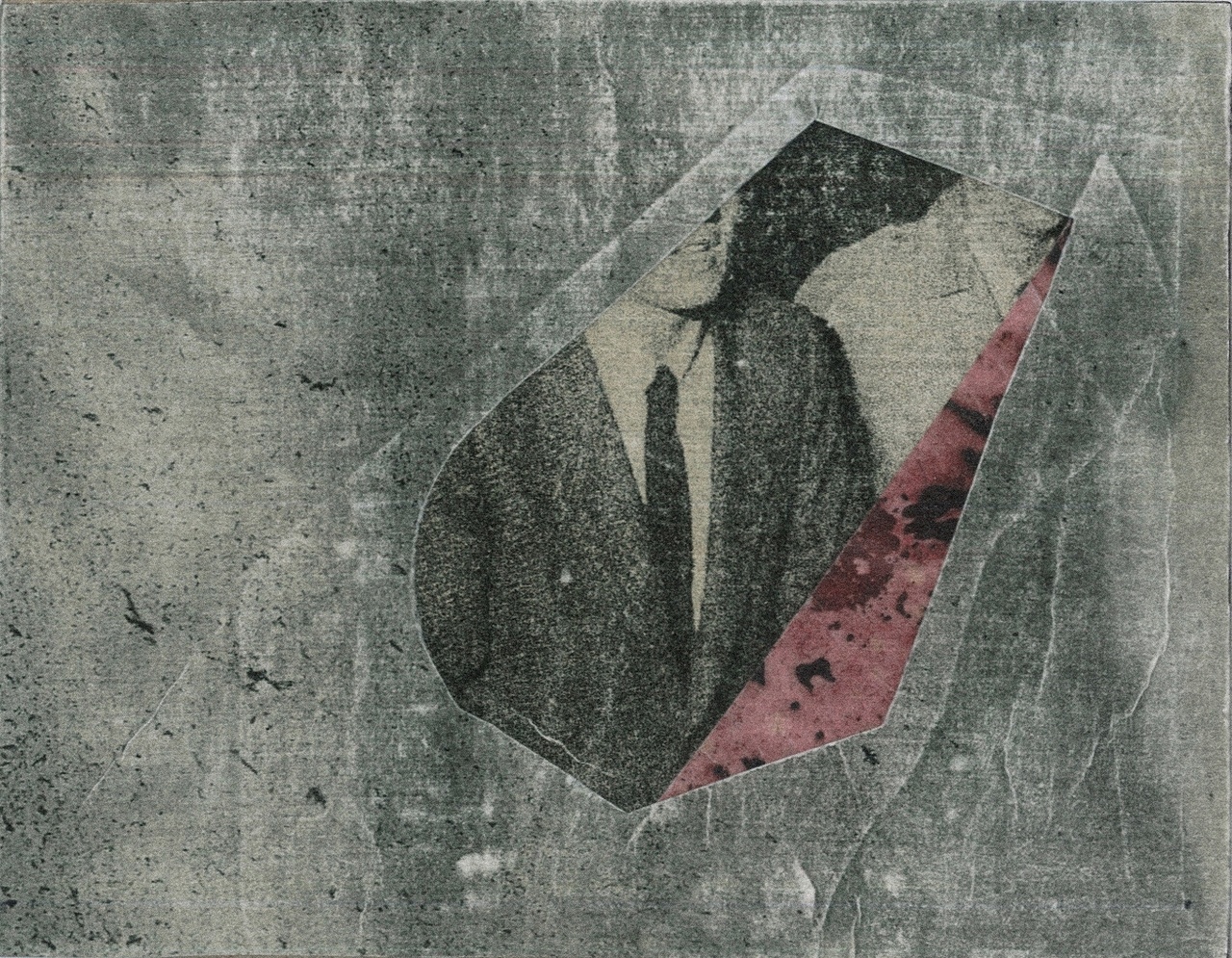 To Ali (and Murtaza)
When Ali B., a philanthropist who supported many queer artists from Turkey, came to see the exhibition "Positive Space," he shared personal anecdotes about his own encounters with HIV/AIDS, just like many other queer visitors did. Since his coming out, the members of his immediate family avoided touching him, irrationally equating his sexuality with AIDS. In the exhibition, Ali B. was particularly intrigued by a work by the artist Furkan Öztekin, a series of collages composed of various AIDS images solidified in queer psyches. Tab Series (2018), brings together the results of online image searches for the term "AIDS" in Turkish-language websites. The sensational, informational, or symbolic images found in the popular press, in LGBTIQ+ magazines, and on websites of AIDS organizations were combined with drawings and photographs by the artist. While the composition involved traces of the origins of each cited fragment, its scattered elements had lost their individual indexical dispositions. [5] Combining them into a new form, the collages encouraged reflections about HIV/AIDS as a collective and transgenerational trauma.
Trauma can ''disarticulate relations, confuse[s] self and other, and collapse [...] present and past." [6] It circulates collectively, forming the very ''texture of community.'' [7] As one's own subjective experience of trauma is always tied up with that of others, it is able to "cross boundaries between personal and political, text and body, screen and audience, philosophy and culture." [8] Contemporary queer subjectivity is a collage of traumatic AIDS memory consisting of collective and individual images and narratives.
Ali B. bought the Tab Series. However, he never physically possessed the work. It was delivered to his ex-partner and stayed there for four years with the intention of passing it on to Ali B. Now that he is gone for eternity, the collages have become objects of commemoration – not only for all of our anonymous losses due to AIDS but also for Ali B.
There is a recurring figure with a hidden face in the fragmented images of Furkan Öztekin's Tab Series. This is Murtaza Elgin, the first publicly-known HIV-positive person in Turkey. This was disclosed to the media in November 1985 by his doctor and introduced under headlines such as "the Turk with AIDS." [9] Due to Elgin's popularity in the music and entertainment scene of the day, his case generated a years-long public sensation. Following the traumatic disclosure of his status, Elgin was drawn to denial, as AIDS had already been narrated as an ultimate stigma and unabsolvable guilt – as a corporal punishment of the homosexual, sexual body. In his lifetime, he was abandoned by his community and family, captured by the vice squad, quarantined in a hospital, and forced to live a segregated and lonesome life. When he died in 1996, his body was washed with bleach, put in a thick nylon bag and zinc coffin, and buried in a lime pit 2.5 meters deep. At his funeral, no one wanted to carry his casket; his body waited for hours in a hearse. Leman Sevda Darıcıoğlu, another artist Ali B. supported on many occasions, pays homage to Elgin in the video work The Visit (2020), which follows Darıcıoğlu on a search for Elgin's grave. The press had disclosed that it was located in Zincirlikuyu cemetery in İstanbul. However, because only the cemetery files after 1996 were digitized, the exact place of Elgin's burial is not accessible online. In The Visit, Darıcıoğlu – who typically uses and displays their own body as a site of pain, violence, anger, commemoration, and revenge – visits the cemetery after obtaining the exact burial location (28th aisle, grave 479) from the cemetery's archive. Finding the 28th aisle dominated by family graves, the artist turns their attention to the isolated areas, reasoning that Elgin's supposedly hyper-infectious body wouldn't have been buried in direct proximity to the families. After a thorough search of the site, Darıcıoğlu eventually does discover the tomb amid the family graves, covered with vegetation, with a broken tombstone, rendered nearly invisible and anonymous. With the help of cemetery workers (to whom the artist introduces themselves as being related to Elgin), Darıcıoğlu repairs the tombstone, to commemorate him and give him back his broken name.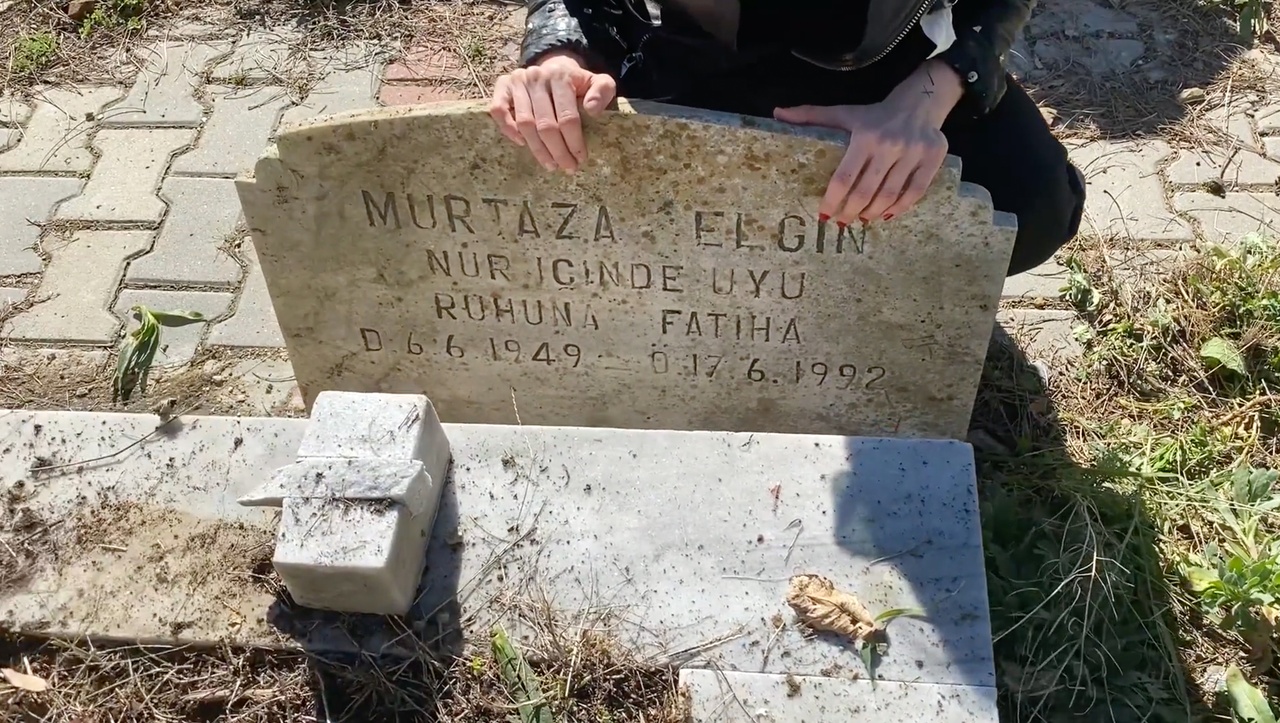 To Stephane
Unfortunately, I do not have a long personal history with Stephane. The last time I saw him was in September 2021, the morning after Nihat's death. I recall Stephane giving me a big supportive hug. Shortly before he himself died, a few months after Nihat, Stephane, who knew about my research, handed some publications on the intersection of art and AIDS to a colleague of mine to pass them on to me. Some of these books he had helped realize, or had contributed to; others, he had simply possessed. I still haven't received them. And yet, they too have already become objects of commemoration – for Stephane, for each and every one of us.
Alper Turan is a curator, writer, and researcher based in Berlin and İstanbul. He currently works as an assistant curator for Protocinema and is pursuing his PhD at HfbK Hamburg. His recent freelance exhibitions include the curation of "Smoothing (lines into circles)" at A Tale of a Tub, Rotterdam, 2022, and "How does the body take shape under pressure?" (co-curated with Nazım Ünal Yılmaz) at the Queer Museum Wien at the Volkskundemuseum, Vienna, 2022.
Image credits: 1. Courtesy of the artist's family; 2. Courtesy Ali B. Collection; 3. Courtesy of the artist
Notes
| | |
| --- | --- |
| [1] | See Hervé Guibert, To the Friend Who Did Not Save My Life, trans. Linda Coverdale (South Pasadena, CA: Semiotext(e), 2020. Originally published as À l'ami qui ne m'a pas sauvé la vie (Paris: Gallimard, 1990). |
| | |
| --- | --- |
| [3] | See Sam Moore, All My Teachers Died of AIDS (London: Pilot Press, 2020). |
| | |
| --- | --- |
| [5] | Group Mu, eds., Collages, Revue d'esthetique 3–4 (Paris : Union Générale d'Editions, 1978). |
| | |
| --- | --- |
| [6] | Dominick LaCapra, Writing History, Writing Trauma (Baltimore: Johns Hopkins University Press, 2014). |
| | |
| --- | --- |
| [7] | Kai Erikson, "Notes on Trauma and Community," American Imago 48, no. 4: (Winter 1991): 455–72. |
| | |
| --- | --- |
| [8] | Meera Atkinson and Michael Richardson, Traumatic Affect (Newcastle upon Tyne: Cambridge Scholars Publishing, 2013). |
| | |
| --- | --- |
| [9] | "'İşte AIDS'li Türk!" Hürriyet, 2 November 1985. |